Brian McClair, who lifted four Premier League titles with Manchester United, believes Ashley Young should have been sent off for his challenge on Sergio Aguero in the Manchester derby.
The Scot also shares the view of many that City deserved a penalty for Young's handball after the England international slipped inside the six-yard box.
Speaking exclusively to RedArmyBet, McClair said: "My view of the Ashley Young handball was, first of all he shouldn't be slipping in the six-yard box. When I first saw it I thought he'd headed it so I can see from one point of view why the referee didn't see that.
"The second incident [Young's tackle on Aguero] even a few of the United fans I was watching it with said 'how've we got away with that?' I've seen an ex-referee talking about the welfare of the players and I think in that instance the welfare was in question because it was a poor tackle, it should have been a penalty to City and it probably should have been a red card. I don't understand why if the referee thought Aguero dived, why did he not get booked for that, I know he got booked but I think that was for dissent.
"Because of the penalty not being given, Fernandinho and Vincent Kompany are out of control when they tackle Lingard and then there's a little bit of a 'McClair' brawl [smiles].
"From a Manchester United point of view it's great, because we got the win, I'm not saying though Aguero or anybody else would have scored the penalty as they certainly missed easier chances than that."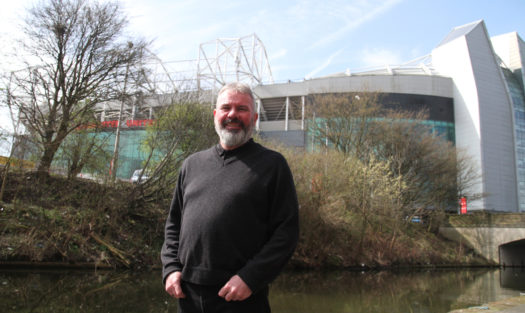 McClair is an ambassador for RedArmyBet who pledge to share 50% of their net profits with United fan causes.
PICTURE CREDIT: @RedArmy_Bet