Jose Mourinho is a lot like Donald Trump. The braggadocio. The antagonism. The sheer audacity. Also, the paranoia, insecurity, and startling talent to take credit for matters with which he had nothing to do. Like the Manchester Derby.
United fans revelling in their team's momentous comeback at the Etihad are confirming the Portuguese's genius, lavishing him with praise, swearing undying fealty to his name. What is it they think he did? Lure Pep Guardiola in by doing exactly what the City boss desired? Sit back and try to soak up the Sky Blues relentless pressure until they took a two-goal lead, then finally steal a march from Jurgen Klopp, press high, put Guardiola's rearguard under pressure as they tried to build from the back and stage a psychologically cataclysmic reversal, scoring three in the second half to leave his rival stunned, shaken, filled with doubt heading into his Champions League second leg? It sounds truly impressive. Cinematic in fact, where the villains hatch such absurd plots rather than just putting a bullet in their enemy.
It's much more likely Mourinho finally admitted at half-time that his way wasn't working and released the shackles on his most sublimely talented players so they could clean up his mess. If he even did that.
Who is to say Paul Pogba and Alexis Sanchez didn't say "Sod this!" on their own and arbitrarily decide to do what came naturally, regardless the consequences? Because Mourinho believes in manufactured football, not the organic variety which won this match in such spectacular fashion. And he also believes in consequences, at least for not executing his demands. Else Pogba wouldn't have been benched to begin the new year, and Luke Shaw wouldn't be spending more than he makes in weekly wages on mental health professionals.
Mourinho is of the school that players should stay within themselves, or, perhaps more accurately, within the role he assigns them regardless their skill set. Guardiola and Klopp want their players to push the envelope, to explore the possibilities their skill sets offer. Glorious things happen when you push the envelope. Ask Pogba. Ask Sanchez. Ask Chris Smalling.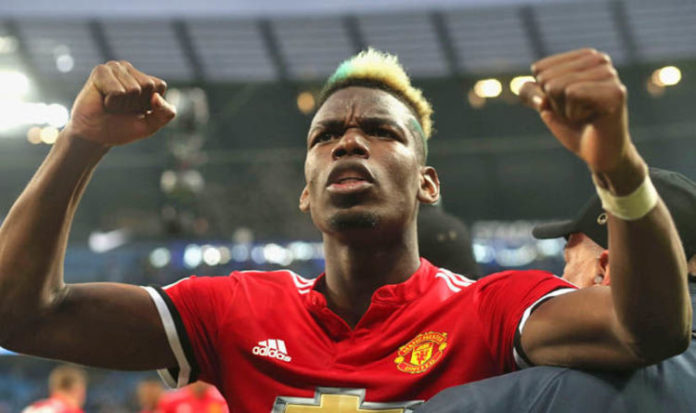 Smalling is an especially ironic case because it is the fans who revile him more so than the boss. He has done his best to stay within Mourinho's parameters and been rewarded with a starting role in the Premier League's second-best defence throughout the campaign. As the boss said recently of Scott McTominay,
Because you play very bad but did the basic things that a player has to do and one of the basic things is to keep emotional balance.
The problem is Mourinho defines emotional balance as suppression. As in keep a lid on. But that is not emotional balance. Take riding a bike. If you have the control and ability, you can pedal pell mell through the Tour de France while wearing the yellow jersey. And that's glorious. Keeping your speed in check so as not to break any eggs on the way home from the Lidl? Not so much.
Because make no mistake, talent flows through emotion. When you cap emotion, you stifle talent. Pogba proved that emphatically in the derby's second half but so did Sanchez and Smalling. Controlling your emotion in a title race means keeping it pointed in the right direction, not fenced in the corral.
Every mistake in defence that Smalling has ever made is archived on social media. When Vincent Kompany, a defender every United fan would love to have, outmuscled him to head in the opener, replays of a similar goal that led to a Premier League title in 2012 were replayed. Smalling was vilified, dissected while still conscious on the coroner's table. Cause of death? If only he could be more like Kompany.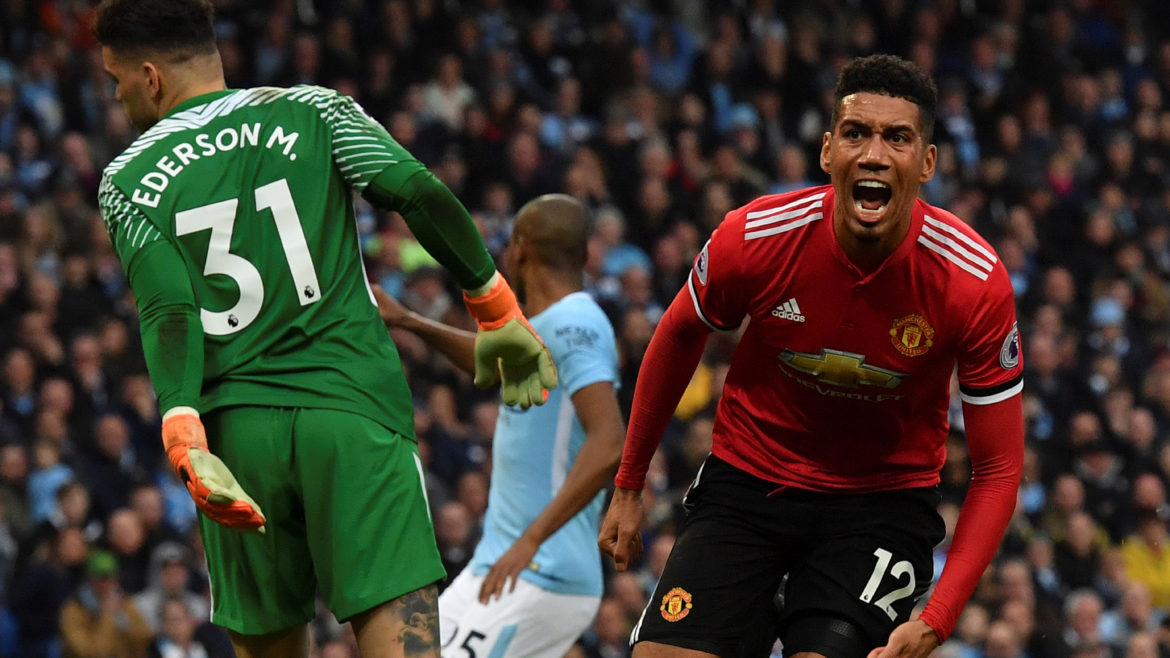 When Smalling was more like the City captain, roughly 45 minutes later, when he did to Kompany exactly what had been done to him, when he won the fucking game, where was the criticism for the Belgian? Why is he still among the Premier League's best defenders while, admit it, Smalling remains first on your list to be sold in the summer window? Where is the overdue respect for the Englishman having been key to a pair of 3-2 Manchester United comeback victories in a month? Is it because Mourinho is like Trump and Smalling looks too much like Obama?
My last piece for Stretty News was born of an argument over Sanchez's value when compared to Anthony Martial. I was for the Frenchman. Did the Chilean prove me wrong in the second half? He certainly showed his full talent for the first time since arriving at Old Trafford. But what are the odds Mourinho will try to bottle it up again at the first opportunity? Remind him to maintain that so-called emotional balance?
The shame is that Mourinho didn't realise Martial was immensely valuable to him because he could thrive in the Portuguese's restrictive environment. He was clinical, not emotional. Those are the players who can serve Mourinho and his mentor Louis van Gaal best. It's why the Dutchman bought Martial and Mourinho shouldn't have sacrificed him for the fiery Sanchez.
The players he has, who are or were underachieving for long spells, are legion. At various times this season, we have asked what is wrong with Henrikh Mkhitaryan, Romelu Lukaku, Marcus Rashford, Martial, Pogba, and Sanchez. People don't see the pattern. They all have one thing in common. Each has suffered under Jose Mourinho.
The Portuguese has always been a master of the dark arts, and he has won by practising them. Lately, he's changed. He keeps buying footballers who thrive in the light, then tries to turn them to the dark side. Why? Is he one of those villains who secretly yearns to be a hero?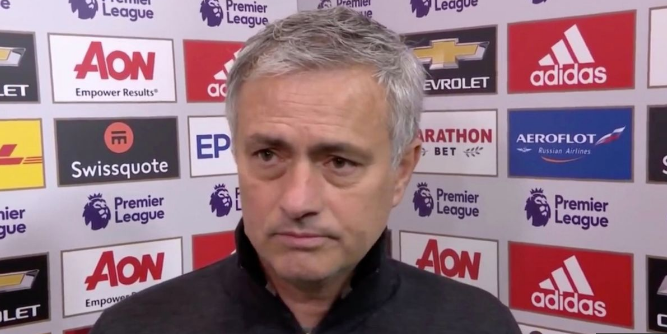 Again, make no mistake. I am not a purist. I have no loyalties to good nor evil in football, positive nor negative play. Each has its beauty. Both are needed. I love to watch Mourinho when he is at the peak of his powers, filling the football world with darkness. His war of words with Antonio Conte was deliciously insidious. What frightens me, led me to oppose his hiring, causes me to rail against his continued existence as United manager, is that he struggles to be true to himself. It's no secret he can't keep it together for long.
Will wins titles, not rigid conformity to a system. Going for it takes you to glory, not holding back. Giving everything you have is what it takes, not keeping it inside. Mourinho once knew that. He once was a great manager. Now he only knows the fear of sticking his neck out and having his head cut off. Now he is riding his luck and reputation. Enjoy this beautiful moment as long as you can but remember it came about because the boss had no choice but to remove the leash from his supremely talented players. Now that the match is over, you can be certain he has already snapped it back in place.