You absolute fu46er….My general reactions post engaging with Liam Miller.  Playing underage with Kinsale meant that we came across Ballincollig on more than a few occasions.  On one particular occasion, we were determined to get the better of them.  They had all the players who clubs were after, they had embarrassed us in a cup tie at their place and we wanted revenge.  Playing in midfield, and having scored in in the tie, I was set on limiting his contributions.  Until that occasion where I was face to face with him, secure in my mind that I could nail him, and then he was gone.  I was left staring at the space where he once was and cursing his talent.  We all knew he was destined for greater things and this was a small example of it.
His career just shows that.  He may have flitted between sides and country in his latter years but who doesn't?  He achieved the dream we all had at point.  Even just to step on the field of some of those clubs would have been a lot.  He did it and a whole lot more.  The beginning of his professional career saw him play in front of massive crowds, acclaim the adulation of his fans and appear in champions league encounters against the best in the world.  That would be enough for most young men.  He then achieved he goal only few of us manage to do.  He got to sign for, and represent, Manchester United.  As a cork man of that generation, Roy Keane would have been an idol.  Being in his former playing space is even a mind fuck to me.  Never mind Liam.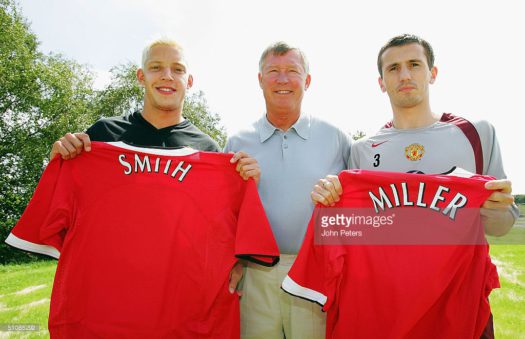 As we all know, his spell at Old Trafford was mixed to say the least.  He was unfortunate to arrive in a spell where United were trying to find their feet.  Many players came and went in that spell.  The side was struggling to regain their stance as England's biggest club following the invincible' s season and the introduction of Roman Abramovich's fortune.  To his credit, he never complained or hit out at the club.  He kept on going, proud in his fortune.  We all tend to forget that period but many of his performances were actually quite good.
He moved on prior to the breakout season of 06/07.  Having been sent out on loan to Leeds, he eventually signed for Sunderland in 2006.  Obviously playing for Keane would have been a high point.  A regular during that spell, he made a massive impression on the Black cat's fans.  Moves took place to the likes of Queens Park Rangers and Hiberians.  At the latter club, he was voted on the team of the season for 2009/10.  A poor juncture for the whole side saw him departing to Australia.  It says a lot when there was much surprise of this at the time.  He easily have walked into most championship sides.
The autumn of his career saw him line at Turner's Cross.  Even at his advanced year, it was clear to see the class he possessed.  He never looked rushed or under pressure.  Opponents, like myself in an earlier period, were set out to close him down.  Similarly, they were left looking foolish.  The side finished runners up in both the league and cup.  His crisp passing, and smooth control were a major aspect of that.  He saw out his professional career playing in America.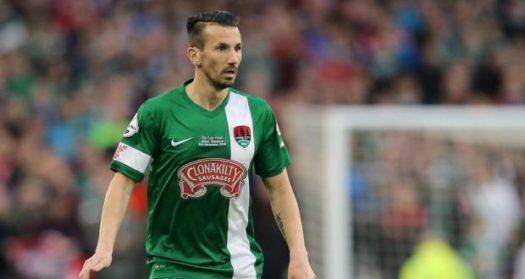 Last night, Liam lost his brave fight against cancer.  Some disgusting websites had put him down as dead already prior to Christmas.  We all thought better.  All you need to do is place your foot on it and calmly stroke it aside.  As you always did in your playing career.  Some challenges you can't overcome however.  A particularly aggressive and deadly form struck him down long before he should have been.   He lived the dream.  To play at the highest level and represent your country is beyond most of us.  As controlled on the field, he was an absolute gentleman off the field.  You couldn't help but like him, regardless of your club affiliation.  That shows in the numerous tributes from everyone.  Condolences to all that knew him.