Alexis Sanchez has finally joined Manchester United after snubbing that Blue lot from across the city. Good decision, we say, so it's time this group of players really drive forward and play to their strengths.
It goes without saying that Sanchez strengthens our attack. The Chilean is renowned for picking the ball up in deep positions and driving forward, scoring goals or creating opportunities for teammates.
At Stretty News, we take a look at previous number 7s and offer verdicts on Sanchez getting the squad number.
Dale O'Donnell – Founder and Editor (@ODonnellDale)
Cristiano Ronaldo is, without question, the greatest footballer I have seen in a United shirt. When he arrived from Sporting Lisbon his footballing style was akin to a young Michael Flatley on cocaine. Ronaldo had so much potential and in the hands of Sir Alex Ferguson, he was destined to succeed.
Wearing the number 7 shirt, Ronaldo exhausted all superlatives during his six years at Old Trafford, while maturing from a petulant and inexperienced winger in 2003 into officially the best footballer in the world in 2009 (to date Ronaldo holds 5 Ballon d'Or awards).
Ronnie wasted little time in showcasing his excellent skills with a 30-minute debut against Bolton at Old Trafford in August 2003. The ground was buzzing as soon as he stepped on the pitch and, after 39 appearances and eight goals that season he was named Sir Matt Busby Player of the Year.
Honours: 3 Premier League titles, 1 FA Cup, 2 League Cups, 1 Champions League, and 1 FIFA Club World Cup.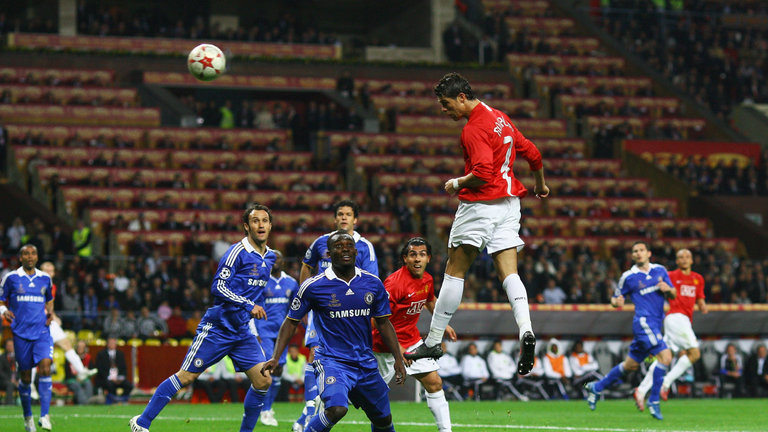 Sadly, nowadays the only connection Ronaldo has with the club is to use it in attempt to get better contracts out of Real Madrid. The former United player and agent Jorge Mendes throw our club into the PR machine whenever Ronaldo is reportedly unhappy at the Bernabeu but that's not likely to work anymore.
The greatest in my eyes, although one I don't think cares about United as much as we'd like.
As for Alexis Sanchez getting the number 7 shirt, it's a statement from Jose Mourinho that he thinks the Chilean can step up to the plate. I'm not someone superstitious that thinks the no. 7 at United is iconic. For me, it's ultimately down to the player to become an icon wearing the shirt. Neil Webb, Michael Owen, Angel di Maria and Memphis Depay are all examples of number 7s who couldn't spell the word 'iconic' whilst at United.
Talk about money, being a mercenary or a Judas all you like but Sanchez has moved to United because of ambition. Aged 29, he has not signed for additional years of mediocrity. Sanchez wants to win league titles and, hopefully, at United that becomes reality.
Welcome, Alexis.
It is perhaps hard to how parochial affairs seemed to be in the debut season of the Premier League. The English top flight competition had been given a name change and a face-lift, but other than that, nothing had really changed. Don't believe me? Pull out a copy of Sky Sports Premier League Years for evidence. Lumbering beasts such as Ian Marshall, Micky Quinn and Brian Deane ruled the roost. Most sides employed a similar way of playing with a firm emphasis on 4-4-2. None of your fancy rubbish back three then. Get the ball up there as quickly as possible and have your front players compete for it. Defenders kicked lumps out of forwards, midfielders kicked lumps out of each other and everyone got pissed afterwards. And then a blast of light came thanks to a phone call to Alex Ferguson.
Eric Cantona fell out of favour with reigning champions Leeds. Howard Wilkinson was listening to offers for him. And he proved to be the catalyst to drive United on to their first title in 26 years. Many recall his match-winning moments, be it goals or assists. Case in point, that lay off for Irwin against Tottenham. We all remember a fiery temperament. There would be plenty examples of that in forthcoming years. And some were drawn to his passion for the club. We just had an immediate connection with him. But most of all he brought a flair, a sense of excitement and incredible professionalism. Most graduates of the class of 92, point to Eric staying behind to practice long after everyone else had left. This rubbed off on the younger generation who were in awe of him. He may not have stuck around longer than five years but his influence stretched further and longer than that. 'On the first day of Christmas….'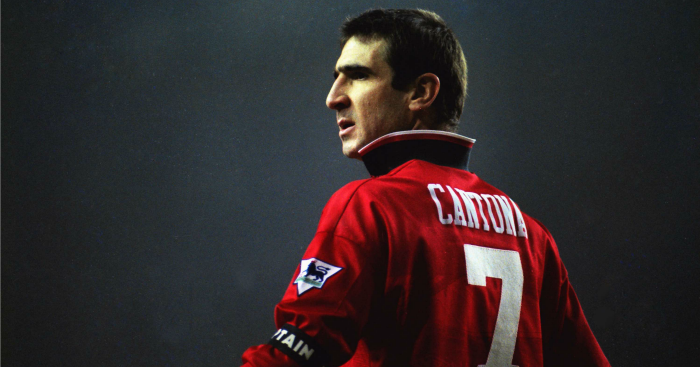 If you believe some of the hysteria on social media, Alexis Sanchez was stolen at gunpoint from Manchester City's training ground before could sign his contract with them. His wages amount to 900,000 a week and he has demolished three blocks of inner city Manchester just so he could build a castle and a statue in his image. Expect him to play at left-back in the team as Mourinho has never allowed for players attacking flair in his sides. Meanwhile, Reds fans have been looking forward to the deal being completed and finally seeing him step out in our colours. The debate has begun already as to his position on the side, the impact on those already at the club and how he will be viewed against others before him.  To have purchased a player at 60 Million during the summer, and eligible to play in the Champions League is a wonderful piece of business. If he had signed for Bayern Munich or Manchester City, he would have been declared a huge star and a European great.  Signing for us and he is considered washed up, a troublemaker and money hungry.  
There seemed plenty of excitement and anticipation in the press release following the move.  Much of that can, of course, be for the media. For me, it showed a player who is determined to challenge at the very top, in contention for major honours and playing alongside major stars.  It was clear his heart was not in it anymore at Arsenal. Having witnessed another European humiliation at Munich's hands, he set about to break away.  Who can deny a player such an opportunity? One can only carry their inept team-mates for so long. I, for one, am looking forward to plenty of great moments from him.  
Paul Rowles – Editor (@RowlesPaul)
The feeling among United fans when news had filtered through that United had secured Angel di Maria as their latest incumbent of the iconic number 7 shirt was one of euphoria. Di Maria was famed for this turf scorching, devastating pace and a wand of a left foot. Traits you would typically be associated with a legendary bearded Welshman.
Di Maria, in typical fashion, threatened to set the place alight and ingratiated himself to the United faithful by scoring a sensational lobbed goal in THAT famous implosion at the King Power Stadium. Strikes on his Old Trafford debut against Queens Park Rangers and a fine finish against Everton consolidated his commendable start.
The gloom of a Mancunian winter had a profound effect on the Argentine, seemingly much more accustomed to the climate Madrid has to offer. His form dipped to unrecoverable depths, factors were at play: the Van Gaal 'style', a burglary at his home on returning from a match, fair weather orientated. The nadir was walking off to inexplicable applause from certain sections of Old Trafford after manhandling Michael Oliver after a decision, not in his favour. As red mist descended, red card ascended. It was a costly moment, as United went on to be knocked out of the FA Cup by their former player Danny Welbeck.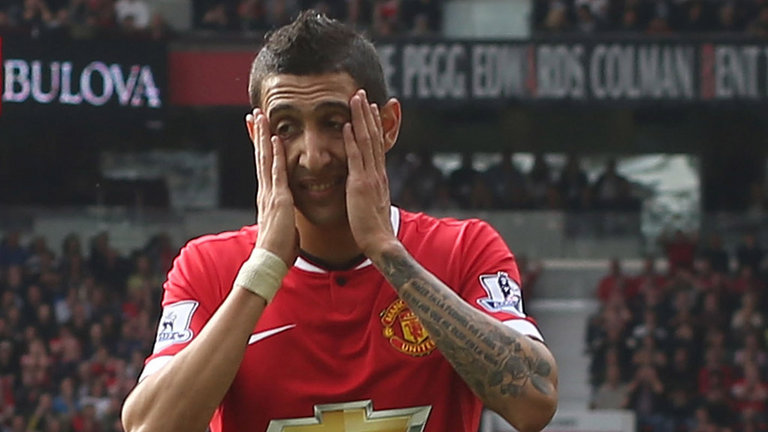 As it happened, di Maria was angling for a move to the French capital all along, with PSG initially strangled by Financial Fair Play.
Similar fervour has surrounded Alexis Sanchez's transfer, many likening the move to the hype generated by Robin Van Persie pioneering the modern-day Arsenal-United transfer. People see it as a potential game-changer, I happen to concur.
He has attributes inherently defined by the two words Manchester and United: Steel, desire, personality, dynamism, hunger and quality.
United have got one over City, for which Sanchez is already adored. His cutting edge in the final third should serve an intermittently charitable United well. There have been times where United have failed to kill games due to erroneous decision making and naivety, traits that invariably strike younger players of the like of Martial and Rashford. Sanchez should provide a ruthless streak and an insatiable appetite to reclaim possession. His demeanour on the pitch should be contagious and infectious and will see that less experience duo, plus Jesse Lingard, improve their games further.
I will be stunned if Alexis falls by the wayside like di Maria did. He knows the Premier League and should be incredibly hungry to strive for trophies, which did not come in abundance at his time at the Emirates.
Jonathan Brook – Contributor (@Beardmong)
When I first became a red in the late 80's, I had no idea about anything to do with the game. I just went to see United play because my school was littered with Liverpool shell suits and utter bellends wearing them.
Despite my lack of knowledge of the game, it took me no time at all to realise that the lad wearing the number 7 was head and shoulders above everyone around him! Bryan Robson had something that set him above everyone else!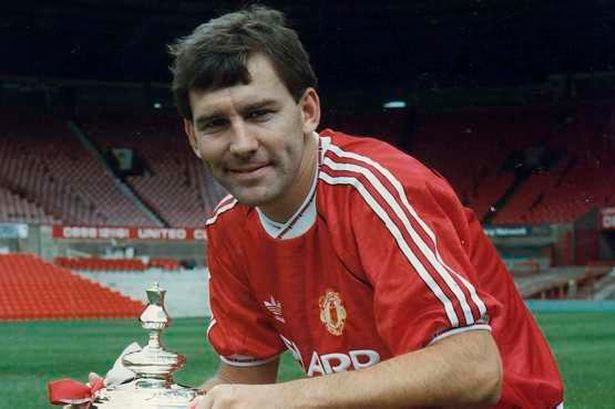 He wasn't just technically brilliant. He played with a passion, a pride, a drive to win that dragged his teammates to a higher level. He opened my young eyes to the fact that being a United player would never be just about having talent. He made me aware that to do the shirt proudly, and the iconic number he had on the back of it, you need to play with a grit, a heart, a passion that does it justice. He more than did so throughout his time at the club.
Since Ronaldo left the club, we've endured a succession of players who have highlighted that wearing that shirt requires as much heart and personality, as talent and ability.
None of those who have occupied the shirt in those years have had the right mix of the above ingredients to do the history of that number justice. I believe that in Sanchez, we have a man who not only understands the historical significance of it but has the drive and desire to add some incredible chapters to it during his time at the club.