Without doubt, people of all persuasions at Turf Moor would have been left exasperated and aghast at Alexis Sanchez not running onto Burnley's pitch on Saturday. Pundits and fans alike, securing what they thought to be a hot ticket in freezing temperatures, failed to get a glimpse of the Chilean.  Articles were poised, and ready to go, about the terms of the deal and how he would fit into this United side.
Conjecture has been rife: Left wing, right wing, number 10? The debates will continue over celebratory pints this week, with Huish Park likely to be where the big reveal occurs. As ludicrously unfathomable as it may seem, his absence, despite not donning the shirt yet, was keenly felt. In treacherous conditions, United lacked incision in the first half, and the day felt tailor made for a grafter.  It was crying out for someone to take it by the scruff of the neck.
Those are traits not typically associated with Anthony Martial, more languid and emotionless, in the nicest sense of the word. Gary Neville, in true colourful fashion, described the Frenchman as one of those players you would love to shake and demand an extra 5-10% to go to the elite level. Last season was one of tough love from Mourinho towards Martial, with doubts weighing heavy on those ambivalent shoulders.  It seems to be paying dividends now however.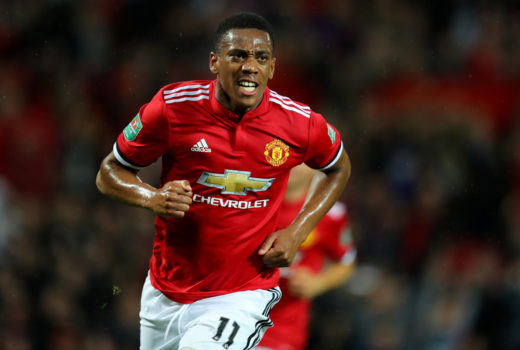 Martial is exploding into life this season, and it does not seem coincidental that Sanchez's imminent arrival has been met with Martial notching in three successive games.  He is also currently winning the season-long battle with Marcus Rashford for that prized left-wing spot.
Martial's difficulties last year were well documented, the bitter disappointment of Euro 2016 and the split with his then partner had a lasting effect that rendered him a pale imitation of the boy wonder who represented one of Louis Van Gaal's few achievements at United.
Much like the last Arsenal player to join United, the unmistakable Robin Van Persie, Sanchez has already assisted in helping those around him to raise their games. Sanchez invariably earns his buck on the left wing, a place Martial is starting to make his own. If all the talk about where the Chilean will take his place in Mourinho's XI continues at fever pitch, Martial is certainly going to some lengths to emphasise his growing value to the team.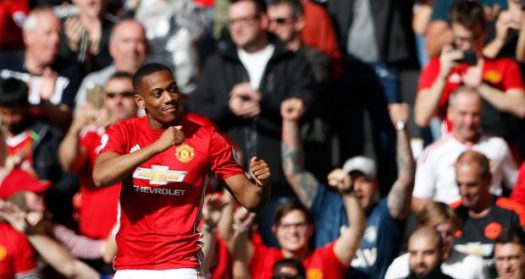 If Neville's hope for that extra 10% is achieved, then what a mouthwatering prospect that will be. For now, there will be few putting Martial's head on the chopping block as the fall guy from Sanchez's arrival.
Fifty million down the drain, they said…Transfer target for West Ham they said.