Manchester United brought in the New Year in style by returning to winning ways against an Everton side on the up, and it was a vast improvement on recent showings. Be it immaturity, charity or unimaginative, events had not gone to plan.  United, in their dire draws against Leicester, Burnley and Southampton respectively, have gone from definite bridesmaids to getting involved in a skirmish for the top four. That, in itself, is neither scarcely believable nor acceptable for a team that once again splurged millions to transform their fortunes.
In my last article, containing similar gripes, I alluded to the need for the players currently at Mourinho's disposal to look down at the badge they represent.  It is time they realised the need for betterment and put in performances of the calibre we all know they are and should be capable of. And I do not solely refer to the players in making that statement. The victory at Goodison Park was a marked improvement on recent weeks. Admittedly, that is not saying much, but the victory was based on footings that should represent the blueprint for the remainder of the season:
Who knew that Paul Pogba would thrive further forward on the left of a midfield trio, akin to his time at The Old Lady, rather than act as a Gallic Michael Carrick quarter-back?  How Mourinho expects him to influence a game while practically stepping on Phil Jones' and Victor Lindelof's boots is beyond me. Although Ander Herrera's attacking quality deserted him, he snapped into tackles and was tenacious in retrieving possession and quelling attacks alongside a sharper Nemanja Matic. Their security in front of the defence enabled the Frenchman to do his stuff in more threatening areas, hardly rocket science.  Football often works more effectively when it is simplified though.  Provide solidity and allow for flair.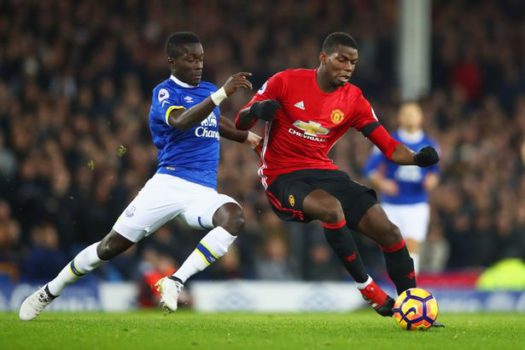 The creative freedom was a joy to behold. Pogba was unleashed, Jesse Lingard, simply an unrecognisable scintillating player continued to find an end product and Anthony Martial more than filled the void left by the stricken Romelu Lukaku to create havoc in numerous positions. This was 'care free' football in its best sense, rather than the clueless shenanigans in the death of the Leicester game. The false nine approach meant the likes of Lingard, Martial and Mata had licence to roam and pop up in different pockets of space.  That they were always on the move meant Everton's incredibly well drilled yet mechanical defenders could not rest on their laurels.  Not like they might have been able to against their former big Belgian.
Although the game may have appeared an all too familiar stalemate at half-time, it was clear that, with a rather inhibited Rooney and creative talents of Icelander Gylfi Sigurdsson warming the bench, the game was there for United to seize, and they duly obliged.  But games like this have occurred countless times before in the post-Ferguson era and we have come up short.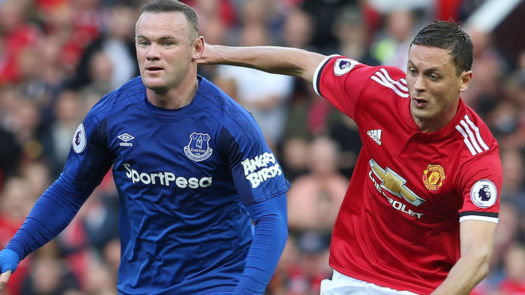 I don't think it could be denied the view that Jesse Lingard, up to this breakthrough campaign, had not quite cut the mustard in terms of a United winger and the qualities they should have. There was scope that he could have fallen by the way side in similar fashion to Memphis Depay last season. A player brought through the United academy has the philosophies of graft and persistence drilled into them religiously, though. Lingard has always possessed these traits, unlike the aforementioned Dutchman, and it was always going to be a question of when the penny would drop.  As Luke Shaw is also currently demonstrating, Jesse is improving an end product that was previously questionable. He has always been the happy go lucky sort and that has led to a knack of producing sublime moments when they mattered most, particularly at Wembley. You will still get the occasional blooper, such as firing at Nick Pope's head from inches out or heading wide from six yards against Southampton. That can be forgiven when you realise Jesse Lingard has reached double figures already this season. Yeah I know, you read it correctly! More than happy to eat humble pie!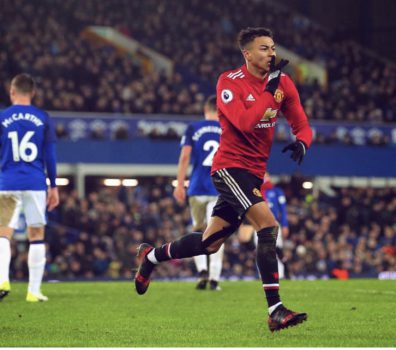 That he has seen off competition from the much more celebrated Henrikh Mkhitaryan, after his rocket start to the season, is some achievement for the lad.  He is now starting to finally dispel those clouds of doubts that have been hanging over his head for so long. The dances, dabs and hair are not your traditionalist's cup of tea, but performances on the pitch are the currency all generations deal in.  This is what Lingard is now producing, an eight or nine out of ten week in week out.
United have hopefully emerged from their end-2017 slump. That Mourinho named four defenders on the bench at Goodison was telling. Effectively, give me an attacking gem in the window, Mr Woodward. As we have seen with Liverpool strengthening their backline with Virgil Van Dijk, if you want a player you have to pay a premium, no questions asked. You cannot get a Dybala, Bale or Griezmann on the cheap. Maybe an Ozil in the summer, but not now. As the suits are deliberating the pros and cons of making such moves, the need for a statement signing rears its head.  Especially given the chance of maybe breathing new life into a docile campaign dominated by City, is certainly an area with foundation.
With Mourinho marking 18 months in the hotseat, we are starting to reach a critical juncture in his reign. Halfway through his contract, it will be telling to see whether he is backed this window given his infamous demand for more money only a week old.