Here's the secret to football man management: positive and negative play are not styles; they're mental states.
Positive play can be in attack or while defending. The tell-tale signs are quickness, fluidity, and timing, be it in tackling, set-piece defending, taking on defenders, picking out passes, or anticipating when and where said pass will be delivered. The tell-tale signs for negative play are the absence of all the above.
By that definition, Jose Mourinho's Manchester United is playing negative football. Pep Guardiola's City is not. That is blatantly obvious, although the shoe was on the other foot last season.
In 2016-17, Pep attempted to play the more common definition for positive football. His side kept possession, attacked, and sought to control its matches. However, it didn't always come off. City were inconsistent, dropped too many points, and Guardiola's team claimed no trophies for the first time in his managerial career. City's season and their tactical savant's England debut were defined in negative terms.
This season, squad and manager are walking on rarefied air. The goals are pouring in. When the eleven on the pitch are not in complete synchronisation, as was the case against Newcastle, games are merely close. There is no panic, no desperation, no allowing an opponent to find an opening and finish one lethal chance.
City need only work harder for its three points.
For United, it was a similar story in the early doors. Henrikh Mkhitaryan posted five assists in three matches. Romelu Lukaku scored ten goals in nine matches. Marouane Fellaini was an aerial presence in both boxes. Others chipped in with timely goals, tackles, or in David de Gea's case, saves. Everything was peaches and cream.
In a case of famous last words, Jose Mourinho subsequently expressed the desire for his team to struggle.
The thing I want to happen is for the team to be losing so I can see the way we react emotionally.
Not long after he uttered that fateful sentence, the other shoe dropped. United had to fight back for a two-goal draw against Stoke at the Bet365. Paul Pogba was injured. Mkhitaryan "disappeared" from matches. Lukaku cooled, inviting people to revisit the question of his big-match ability. Pogba returned but drew a three-match suspension for stomping on Hector Bellerin's calf just in time to miss the Manchester Derby. Fellaini took a knock, and a recruiting trip to Turkey.
Most recently, United has drawn three matches in the Premier League and relinquished its EFL Cup courtesy Championship side Bristol City. The Red Devils are not finishing as they did in August and September.  They are not as fluid, as quick, as opportunistic. In the heart of the eighteen-yard box against Southampton, Juan Mata, Marcus Rashford, and Jesse Lingard all failed to find balls in their feet before defenders intervened.
The knee-jerk reaction is to question the team's work rate and dedication, to describe them as "slumbering," "lethargic," and "ponderous." Effort and passion are not the issues.
If one watched the goalless draw against the Saints at Old Trafford, both were on display.
Given a chance to reappear, Henrikh Mkhitaryan made several lung-busting runs down the left flank. His intensity was evident in the crosses that repeatedly sailed over the heads of teammates surging into the box. When Rashford came on for the concussed Romelu Lukaku, he too ran the channels with energy and verve. Lingard can be added to that list. He was everywhere on the afternoon. Mata could be seen fetching balls and shoving them into So'ton defenders' chests to combat the visitors' time-wasting, or fighting and winning back lost balls on the edge of his own box. Luke Shaw was active at both ends. Victor Lindelof, Phil Jones, and Ashley Young made timely interventions to combat each of the countless attacks orchestrated by Sofiane Boufal.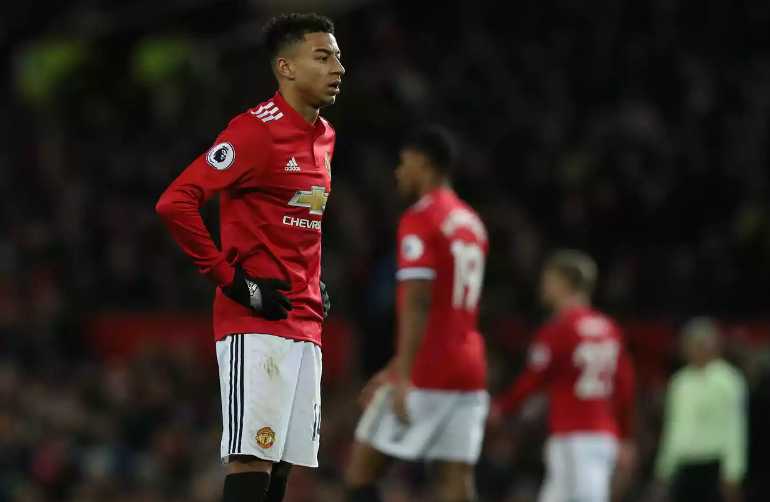 If anything, United is trying harder, not less. The problem is that positive and negative play are not tactical opposites in physical movement; they are emotional conditions.
City is fearless. Its manager is not concerned with how his players will respond to adversity. He believes they will put it down. Because he believes, they believe. Because they believe, they do.
Although it seems so at the moment, City players' belief is not unshakeable. There will come a match when events conspire against them to an extent they cannot overcome, and they will question themselves. In that moment, it will be Pep Guardiola's job to reaffirm his belief in them. If he does so effectively, his squad will respond positively because the adage that a manager imprints his personality on his team is true.
Unfortunately for United, Jose Mourinho has developed a negative personality. It was not always so. During his first run at Chelsea and his time at Inter, he did not fear adversity as he now admittedly does. He feuded with some players, and with the Italian press; he just did not fear them. Mou believed in himself and his squad. Both teams repaid his faith in spades.
The Portuguese never expressed concern that his teams could not play from behind. He never seeded doubt in their minds. He has done so at United, and it has grown.
City's financial resources don't matter. Craig Pawson denying a penalty for handball or blowing the first half dead as United entered the Southampton box in full control were not decisive moments that denied Mourinho's side three points.
The Saints came to Manchester smarting from a 5-2 pasting at Tottenham's hand. It also made the trip bereft its top defender. Virgil van Dijk had been sold to Liverpool for £75 million. Yet, Mauricio Pellegrino's defence kept United off the board. Perhaps the Kop should be second-guessing their purchase. For its part, United should recognise Southampton's response for what it was: pride and self-belief in the face of adversity.
Those are the things United could not afford to lose this season. Not Pogba. Not Fellaini. Not Lukaku. More than any player, this team needs its confidence and swagger back. More importantly, Mourinho needs his. He must look in the mirror, and ask himself the question pundits discuss in studios, "What is wrong with me?"
When Mourinho takes this problem on, it will be revelatory for both the manager and squad.
In the most graphic terms, because that is what a soon-to be 17-point deficit mandates, he must tell them, "Fuck City. Fuck them all. This is about me. It's about you. It's about what we can do. Let's find out together exactly what that is." 
If he can do that, United's season may turn around. If not, then like him, it will remain lost.
---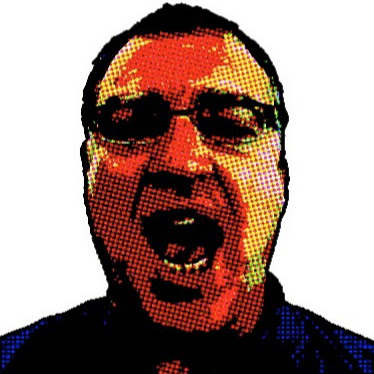 Martin Palazzotto is the former editor of the now defunct World Football Columns. He also has written for other deceased football blogs, including the Equaliser, Gib Football Show, Man and Ball, and strange bOUnce. Hopefully, that trail of carnage does not bode ill for Stretty News. You can also find him on It's Round and It's White.
Purchase his entertaining collection of sport fiction and United may just salvage this season.