When you hear the name Jose Mourinho in recent weeks, there are countless contentious issues: Demeanour and tactics immediately spring to the forefront of people's thinking.
On the one hand, fans can be quietly content: Their tour dé force neighbours are not yet in their rear view mirror. United are unblemished in Europe's premier competition and look on their way to sail through to the knockout stages. Influential figures such as Pogba, Ibrahimovic, Rojo and Fellaini, yes a transformed Marouane Fellaini, are due to return before the year's end. When contrasted against the purportedly swashbuckling spurs, the stats make for interesting reading.  'Boring United' have racked up 23 goals and points to date, against Pochettino's  outfit of 19 and 20 respectively. Hot air from Klopp and curly wally McManaman saying they could not play like Mourinho in the professional stalemate at Anfield was wholly predictable.  This can be best addressed by reminding those Scousers of their scoreline at the Etihad.  You can then ask them whether their belief is entirely true and where exactly that has got them.  Another stalled title challenge with them well off the early pacesetters already.
Compare United after 10 Premier League games, this year to last, and the reading makes for stark improvements in all areas: They have achieved three more wins, one fewer draw and two fewer defeats, with an eighteen goal swing. The general consensus is Mourinho delivers silverware in the second season.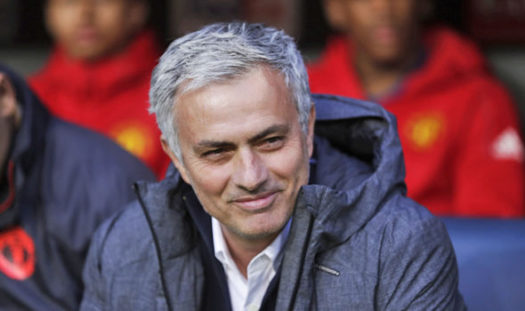 On the other hand, with this seemingly smooth, has also been considerable rough.
His public admiration of PSG and scathing criticism of fans' favourite Ander Herrera, subsequently backtracking, generated negativity. Mourinho was riled by the fans' reaction to a largely anonymous performance from Romelu Lukaku against Tottenham around the 65-70 minute mark. The big money Belgian was bought to have a big say in the crunch encounters, which United have tended to splutter in, rather than roar under Mourinho. Lukaku's own record against the so-called 'top six' in his Everton days was nothing to write home about, which in itself brought its own expectations. The pressures and scrutiny between Everton and United do not stand together.
Lukaku started life at United in dream style but has since endured a lean spell. He came alive and forced Hugo Lloris into a fine save and subsequently hit the post with a trademark header. The juices started to flow, following rumblings of frustration. He stayed on the pitch, with the livelier Marcus Rashford withdrawn amid booing from sections of the support. The Belgian won the battle of strength against fellow countryman Toby Alderweireld to head onto sub Anthony Martial to scruffily score the winner. Lukaku ultimately delivered when it mattered. At full-time Mourinho's frustrations boiled over and was seen to give a shush gesture on camera. Quite who it was directed at remains unclear, with the manager only giving the following: 'Some people speak too much, calm down, relax a little bit'.  A touch ironic considering.
Sir Alex Ferguson frequently adopted the siege mentality to great effect and it feels like Mourinho is relishing battle after battle, irrespective of who it is against- opposition managers, media, hell his own players. Things unraveled in his second coming at Chelsea around this time.  As well as things are going now, there has to be a nagging thought at the back of people's minds that a repeat scenario is not entirely implausible. Managers' lifespans are becoming increasingly shorter, but whether that makes it reasonable and acceptable to publicly single out players, is another question altogether. Players invariably outlast managers after all. Mourinho often spoke last season about creating a legacy, going against his usual, scripted grain of a short romance going sour. That tune has seldom been played this season, halfway through a contract with the French capital discussions in interview coming to light.
By saying some people talk too much, Mourinho has opened another can of worms.  That undoubtedly has led to much more talking ensuing from that statement. Exactly what he wants. He has been spiky and that siege mentality, to hell with the rest approach is something United have historically thrived in.  It's not beyond the realms of possibility that some of you are wondering whether this will all end up in tears and follow that familiar irreparable ending which has happened to Mourinho wherever he has been.  Porto and Inter Milan fans might argue that he went out on top, but both parties had reached the end of their relationship.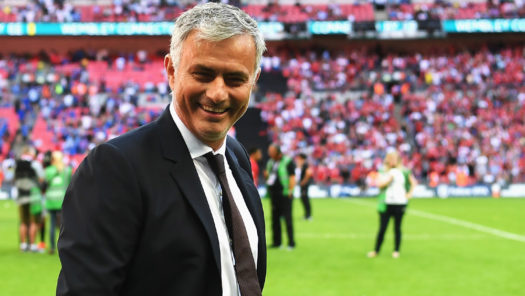 Personally, I would love Mourinho to work at United in the long run and feel the current crop of players are largely behind him. The numbers attest to that. He has built a side very much in keeping with his ways- solid, imposing and deceptively attacking. David De Gea appears impregnable, Phil Jones and Eric Bailly look resolute, Nemanja Matic has surprised me a hundred fold with how good he is, the frontline looks quick, dynamic and full of firepower and we have big hitters yet to return. Things are going well domestically and in Europe and there is genuine cause for optimism that we can have another good season.
Questions and talking points will seldom evade Jose Mourinho. People are talking about Manchester United again. That in itself, is something we have all been longing for.