Most readers will be upset a perfect start to the season has died an ignoble death, the tombstone reading Stoke 2-2 Man United. Relax. It could be worse.

Recent guest writer, Chris, who offered five reasons United would continue its 100% record through September, has slightly more reason to be upset than the average United fan. He put his opinion in writing for the rest of us to laugh at after the fact. Right about now, Chris is probably sighing in relief that he didn't post his full name.
I'll still go to his birthday party, though, if invited. It would beat where I'm writing from at the moment.
On Friday evening, having helped the landlord move the garden furniture inside and shutter the windows, I set out to find shelter from Hurricane Irma. Living close to the beach isn't always the best thing.
Two bus rides later, I was dropped outside a shelter the lady at the terminal had recommended. Unfortunately, there was no room at the Rock Island Middle School inn, nor any stables. A third bus arrived to take me and my fellow overflow refugees from Fort Lauderdale to Hollywood to hunker down at Beachside Montessori Village.
First, it isn't really beach-side, which was a relief. Why would I leave my flat to take refuge closer to the ocean and storm surge?
Second, it is just a single building, a school, not a village. Probably a Hillary Clinton thing.
Given the inaccuracies riddling the school's name, I began to worry. Yet, there weren't any teachers or students around to verify Beachside's Montessori status. For the student's sake, their betters hopefully managed to get one part right.
I settled in for the night, a volunteer having provided the wi-fi code.
With tropical force winds not expected until Saturday afternoon, I went to sleep on the cafeteria's hard floor. Well stocked with beef sticks, dried fruit, cashews, and apple juice, I happily anticipated being able to stream the match while giving Irma a strong middle finger.
Unfortunately, I didn't count on school board censorship. Broward County pencil pushers apparently do see their charges as little savages. They prevent them, and me, from accessing Facebook, Twitter, Google, Wikipedia, YouTube, and every other streaming service from the school ISP. Thanks to their moral vigilance, no United match for me. In the immortal word of Donald Trump, sad.
Reports and highlights were available afterward. Thank you for not being a threat to young minds, ESPNFC.
The electricity remained in service all through Saturday. I watched the highlights and read several reports. I saw that United responded shortly after going down a goal. That will have eased Jose Mourinho's previously expressed nerves regarding his squad's resolve. Watching them concede the equaliser will have given him a new worry.
Mou and Mark Hughes tussling in the technical area, cursing, then not shaking hands needs to be addressed. No Facebook, Twitter, Google, Wikipedia, YouTube, or other streaming service is apparently appropriate punishment for such childishness.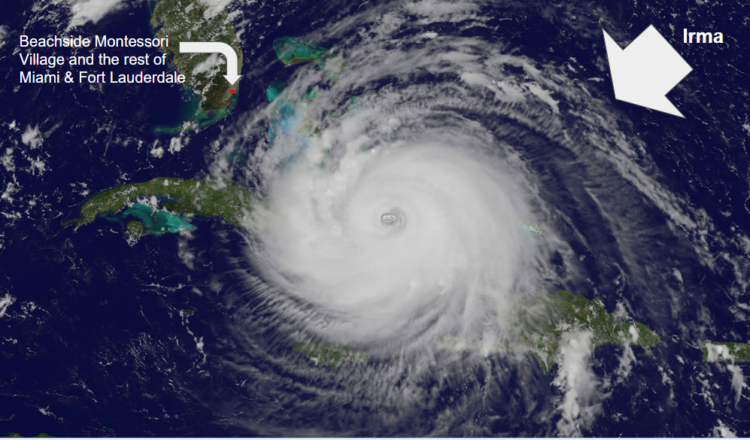 As I caught up on events across the Atlantic, Irma moved further west than forecasters had predicted. Florida's Gulf Coast would bear the full wrath of this woman scorned while Fort Lauderdale received just tropical storm force winds, comparatively minor storm surge, and 8-12″ of rain.
My flat being pre-Andrew and therefore built to inferior codes, I still didn't know whether I would have a place to live for the short term. Yet, I went to bed feeling luckier than most.
I woke to a short blackout, the school running on generator power. That meant lights only, no internet or electricity. By noon, power had been restored. The storm was still to the southwest. Harder rain and stronger winds were coming by teatime.
Yet, I felt even luckier. I was warm, dry and fed. A fresh internet connection told me I had been looking in the wrong direction on Saturday. Around the time Eric Choupo-Moting was doing Romelu Lukaku one better, Oaxaca, Mexico's day began with an 8.1 force earthquake. No warning. No time to plan. Walls that had just shielded people from Hurricane Katia's wind, flood, and rain crumbled from the sudden attack on their foundations. Many people had no chance to get out.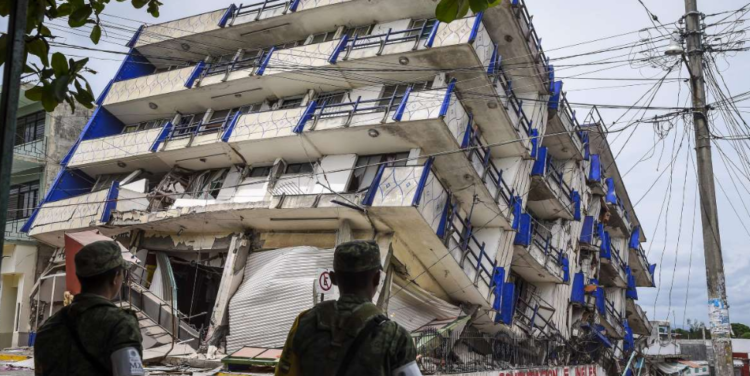 It's a small word, sad. Yet, it can fill your heart.
United open their Champions League season on Tuesday against Basel. Everton come to Old Trafford next Sunday. I sincerely hope to see both. Whatever transpires, however, I think I'll leave words like disastrous, catastrophic, and even miraculous out of my accounts. Hopefully, you understand.