As Manchester United ruthlessly wears down opponents, then scores at will, it's easy to praise the finishers while forgetting the primary source: Henrikh Mkhitaryan.
As a boy, I would play football with classmates in the schoolyard during recess. Inevitably, some idiot, not necessarily me, would shank the ball over the fence. At that point, the half-dozen or so closest would run over, grip the chain link in their tiny hands, press their forlorn faces to it, then pipe up the first passerby for "a little help, please!"
When I grew up and moved to South Florida to work on yachts, the same thing would happen at the beach, minus the chain link fence. A thunderous spike would send the volleyball rolling 100′ or more, coming to rest near dozing sunbathers, reviving that childhood cry.
In his final season at Borussia Dortmund, Henrikh Mkhitaryan blew everyone away, scoring 23 goals while assisting on 32 in 52 Bundesliga, DFB Pokal, and Europa League matches. Needless to say, his arrival at Old Trafford was eagerly anticipated. Yet, his first season's output was disappointing. There were moments: the scorpion kick against Sunderland, one or two marauding runs in the EFL Cup. Nevertheless, a "haul" comprising 11 goals and five assists in 41 league, cup, and European matches was like expecting an X-Box under the Christmas tree but unwrapping nothing but underwear and socks.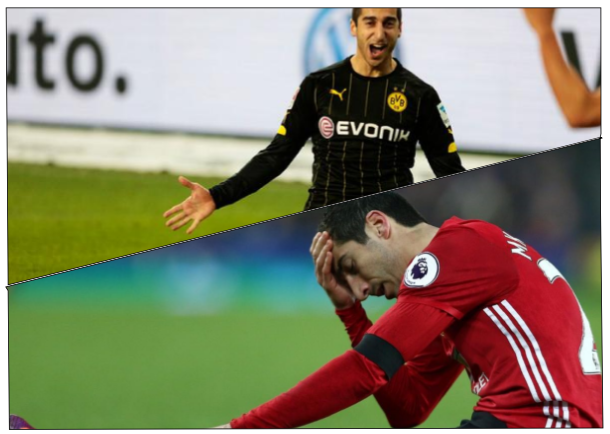 Even though he didn't get it very often during his inaugural United season, Jose Mourinho had a familiar answer ready when the midfield Armenian came into training camp this summer, asking what the boss need from him to improve the club's lot. "A little help, please."
In two matches to start the Premier League campaign, Mkhi has delivered. The final pass on four from United's eight goals has come from his right boot. He doubled his 2016-17 Premier League tally for helpers with two against West Ham. After a second pair this week against Swansea, his next will equal last season's overall total. As Mourinho himself is no doubt thinking, this is more like it.
Mkhitaryan opened his account on Match Day One from a set piece, curling in a perfect cross for Lukaku's second goal against West Ham. he then came back from the top of the box to one-touch a Paul Pogba pass through the Hammers back line so that Anthony Martial could begin making amends for his own underwhelming 2016-17 campaign.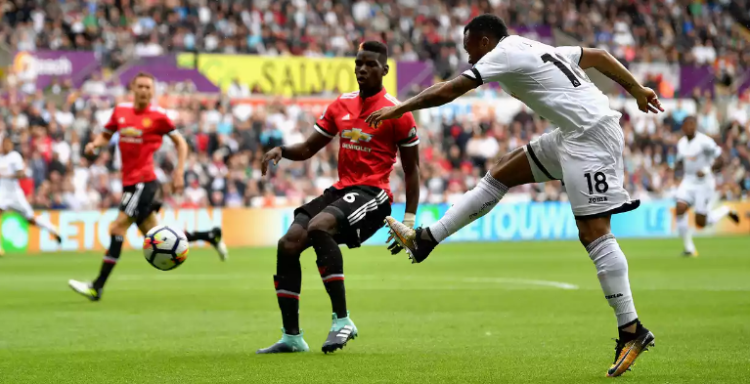 This week began with a warning for the Reds that Premier League teams aren't just going to lie down for them. Jordan Ayew pounced on an Antonio Valencia miscue, sprinted down the left flank, cut inside, then let loose with the outside of his right foot. It could have been a shot or a cross for Tammy Abraham that caromed off the bar. Regardless, David de Gea was lucky not to be picking the ball out of his net for the first time this season.
But can you be as lucky as De Gea at www.onlinecasinobluebook.com where you get bonus promotions and updates from the very best casinos.
At the other end, Phil Jones rang a header off the bar himself. Not ten minutes into the match, the Old Trafford woodworks were googling for an appropriate support group.With the half time whistle approaching, the goal behind Lukasz Fabianski would suffer further abuse. This time, Paul Pogba cannoned a header off the bar. When it bounced down on the line, Eric Bailly arrived before Federico Fernandez, treating the ball as though it was Xabi Alonso and he Nigel de Jong.
Although Mourinho's squad had taken it's time in both matches, they were again on the board first. And again, they did not let up.
After Anthony Martial became tangled with a defender just inside the Swansea half, he recovered to lumber towards Fabianski's goal. Tripped up by another defender, he stumbled after the ball as it rolled diagonally to the right. Mkhitaryan also closed.
Last season, the pair would either have collided or politely held the door open for each other while a grateful Swansea player skipped through with the ball. Now, there is a better understanding. Martial, his momentum taking him towards the corner flag, checked. Mkhitaryan calmly slotted a diagonal through-ball for Lukaku, lurking in a soft spot behind the centre halves.
The Belgian pushed the ball forward, drawing out the Swans keeper, then opened himself up. As Fabianski committed to his right, Lukaku shot under and across him, the ball finding the inside netting. It was Lukaku's third league goal in United red and the Armenian's third assist in 2017-18.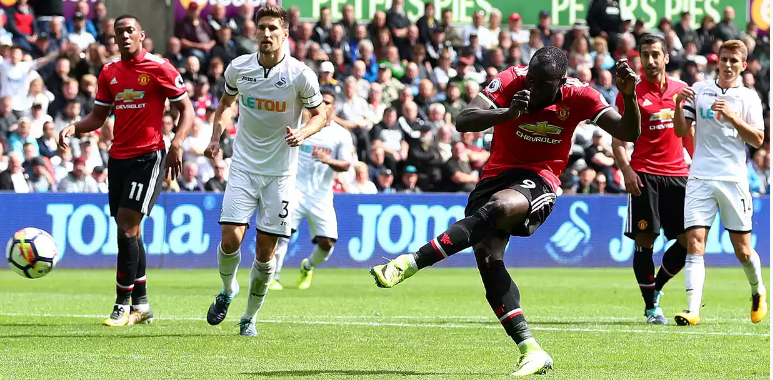 Two minutes later, Mkhi charged down the right flank, cut inside, then let the ball roll between two defenders for Pogba to run onto and chip over the charging Fabianski. Make that four helpers.
While life would be so much easier and a first United title under Mourinho inevitable were Mkhitaryan to end the campaign with 76 assists (two per match), I'm going to go out on a limb to say that won't happen. There will be difficult times and tougher opponents. There always are in any Premier League season. Still, if the side continues to test lesser opponents, tiring them, then hitting them repeatedly on the counter, rather than protecting one-goal leads, only good things can happen.
One thing is certain. At the moment, Lukaku, Martial, and United's other goal scorers don't have to look in Henrikh Mkhitaryan's direction to ask for a little help, please. They're getting more than they need.