Matic, Dier, Nainggolan, Fabinho, Bakayoko? Just who United are looking to recruit in that defensive midfield position remains our biggest mystery of the summer. Jose Mourinho is reportedly hellbent on securing an anchorman to release any remaining chains around Paul Pogba's ankles. Given Pogba's friendship with new focal point Romelu Lukaku, the potential to get them as close together on the pitch too, you can see why that is the masterplan.
Chelsea are doubtless bitter that their former striker shunned them to go to Old Trafford, so any deal for Matic has been complicated. A second Chelsea hijack had been mooted for Monaco's Bakayoko, an idea which, as comical as it sounds, has been dampened by senior sources. Trying to get a reasonable deal out of Daniel Levy is akin to getting blood out of a stone, with a branded £60M fee for Dier seeming extraordinarily extortionate. Pogba gave Dier a footballing lesson in the off season in one friendly.  In another, animosities between the Spurs midfielder and lynchpin Ander Herrera were clear for all to see.  All in all, the Spurs man does not seem a popular choice in the value, ability and the history stakes.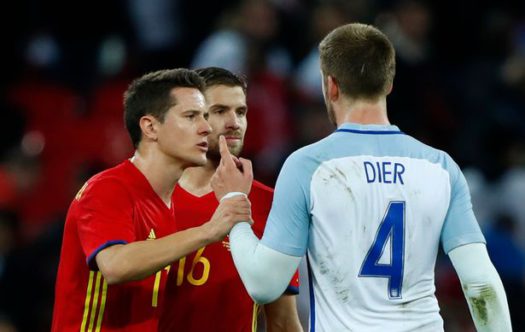 Conjecture with Fabinho has been recurrent, having starred for Monaco in getting to the Champions League semi-finals and winning Ligue 1. Mourinho gave him his head in his Real Madrid days, with strong reports overseas that he is destined for Old Trafford. That much is not as clear now, though.  In short, quite who United are targeting is open to interpretation and mass speculation. United keeping their cards close to their chest invariably yields good returns, Lukaku the most recent case in point. After months of dragging out a deal for Alvaro Morata, United swooped vulture like at the death to secure their man. You wonder if a similar outcome will ensue in the midfield area.
An area which has lost the likes of Schneiderlin, Schweinsteiger and Rooney most recently. It begs the question, could one of our own fill the void in the defensive midfield area?  A lot like the area of Tim Fosu-Mensah as a kind of physically imposing breaker up of play, but I will make the case for a fellow countryman.
Having debuted in red against Queens Park Rangers in 2014 in the anchor role, praise was lavished on Daley Blind for his reading of the game and ability to play forward passes, cutting through lines of defences. These are qualities long associated with Michael Carrick, who has been retained for another year.  Blind is one of the most intelligent readers of the game I have witnessed in a United shirt. He knows his limitations, evidently the physical aspect of the game and plays within his limits. Blind has often excelled at centre-back in terms of positioning, timing of the tackle and communication. His ability to play out of the back cannot be understated either, his vision often stands out in building attacks.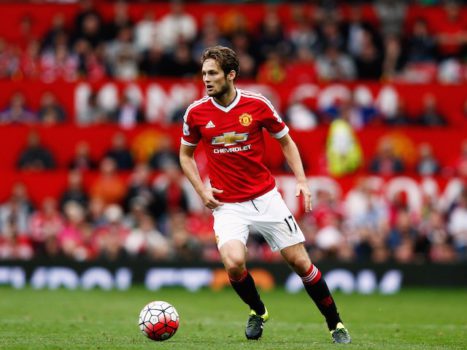 If Mourinho values the likes of Dier for his discipline and strict adherence to seldom venturing over halfway, Blind would be an able candidate with arguably greater ability than the Tottenham man.
Yes, Blind lacks a yard of pace, but pace in the brain is just as valuable a trait than being blessed with speed in the legs. Carrick is a prime example, he has never relied on getting out of trouble, because he is so rarely put into that situation.  His chances of regaining his berth at centre-back have been lessened with the acquisition of Victor Lindelof, who should compliment the impressive Eric Bailly nicely. He will be vying with Luke Shaw for shure, maybe even Matteo Darmian, dependent on how strong Juventus interest is, for that left-back spot. With the ever decreasing options in the anchor role, this Dutchman is well versed in flourishing in that position, being brought up on a diet of tactics given his background.  The Ajax school clearly thought him well.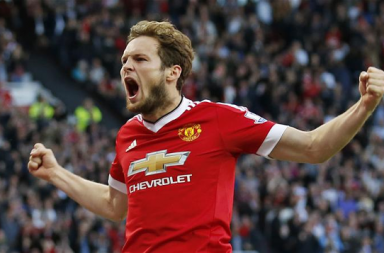 If United's attempts to strengthen in that area prove fruitless, there is a case for Daley Blind to be given an audition in the defensive midfield role.  He would undoubtedly allow Paul Pogba to strut his stuff further up the pitch, in more dangerous areas, and would provide United with that solid structure that some potential targets would equally give.  He is a very underrated player, who will never steal the limelight which is customary with a defensive shield. I would go as far as saying he would be underrated for that berth too but, in my book, he should certainly be an option.