Wayne Mark Rooney; record goal scorer and longest serving player currently at a club we adore.  Some United fans hate him for the first transfer request. I don't.  Some United fans hate him for the reported second transfer request. I don't.  Some hate him for the fact that he held the club to ransom for the biggest contract in our history, then decided to just phone it in and make fuck all effort to justify either his contract, or place in the United team. I'm one of them!
I value all he did in his early years at the club. He's delivered match winning performances in trophy campaigns that have dragged us to glorious achievements.  We wouldn't have got near without him.  He's continually sacrificed his own profile as the main man in the team to do the Cinderella work that's required to allow the likes of Ronaldo and Van Persie the centre stage attention that ugly sisters strived for in the Disney tale. For these and many other reasons I'm grateful that an incredible talent joined United, and that he committed his peak years to the club.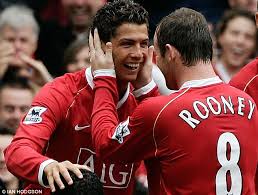 What pains me is the huge role he's played in the clubs decline since Sir Alex retired. He's our captain, our supposed leader.At a time where we've needed a captain to deliver performances that inspire those around him, he's getting worse and worse with every brick footed attempt at a decent first touch.  I can live with a downturn in his abilities, it happens. He's now 14 years into a very active top flight career, the wear and tear that will inflict on a body is beyond my knowledge or imagination. What does anger me, is that where past greats at United worked to reinvent themselves in new roles that would benefit the club, Rooney appears to just be quite content being equally shit in any position he's used in!
He doesn't have the legs to boss things in the final third. He doesn't have the passing range to drop deeper and dictate the game as Scholes did so beautifully, and perhaps most worryingly for me, he's no longer that huge passion that was the hallmark of his peak years as a player. He just trundles round with the same enthusiasm for his job as Saturday staff at Argos have for theirs.
Our dismal display against Swansea highlighted all his flaws in one shambolic display. He spent the first half being miles off the pace of an incredibly slow United performance. Through a generous penalty decision he was able to put United ahead. Early in the second half he's presented with a chance so simple it couldn't be missed, but somehow, with the goal at his mercy, he somehow managed to hit his team-mate with it. I was upset by that, but I was mortified when I saw him laughing about it. Anyone can miss a chance, but not being arsed about it, in such a tight game, that killed me to death!
When he flew into a needless challenge, in a suicidal area, against a player posing no threat to United I knew what was coming, I went to make a brew with 605 sugars so I had something sweet to take away the bitter aftertaste of their equaliser.  His absence in the away leg of the Europa League semi final prompted a return to United playing with a pace and swagger that left the opposition on the back foot and struggling to deal with our pace and movement. This indicated that when we choose to apply these tactics as we did against Chelsea,we have too much for sides to deal with.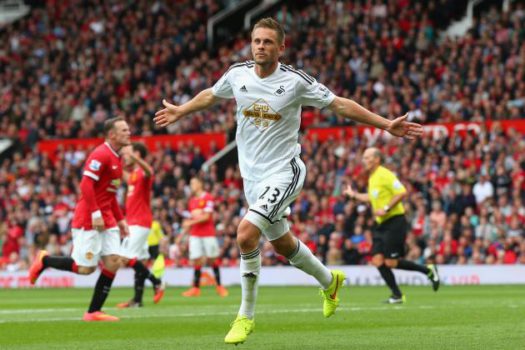 I can't place the blame for the shit show at The Emirates entirely on him, but the problem is, time and time again he makes a mess of the huge moments where you have to take advantage of if you're to come out on top of such a cagey affair. His attempts at playing Martial into the huge space behind Arsenal's back four were woeful. His lack of vision to set up Mata near the end of the first half was only topped by his inability to finish. I don't expect anyone to be flawless, it's ingrained in our DNA that we as humans will fail from time to time no matter how hard we try.  However, in Rooney's case, his failures are so frequent and severe that the successes are almost startling when they happen.
I feel shit thinking this, let alone writing it, but the sooner he's kicked out the door, the better!!
There are things he's done at this club that have been vital in delivering some of the greatest days and nights I've had in my years as a red. I'll never forget that, and I really want to love him endlessly for all he's done.  The longer he stays, the more he's showing how his career has outlasted his talent. In a situation like that, no matter how special someone has been in the past.  It's hard to carry on loving them now as you did before.  Especially, when it becomes clearer by the game that their career has outlasted their talent by a number of years.
For all he's done he should leave this club as a legend. One that we as fans cherish telling future generations we had the honour of seeing in a United shirt. But given how hard he's slumped in the post Sir Alex era, it's growing increasingly hard to do so.  When he arrived at United, he was the white Pele, the last 4 years he's become more and more like the white Anderson. He really does need to move on this summer before that transformation is fully complete.