The recent draw for the Europa League semi-finals was much anticipated.  Fans were speculating as to where their next destination on the road to Stockholm (hopefully!) might be.  Both Ajax and Lyon have been opposition in recent years, perhaps construed as overly familiar.  When Patrick Andersson pitched Manchester United against Celta Vigo, it provided a breath of fresh air.
It  also resulted in many fans scrambling check flights, find Vigo on a map, and note the club's recent form in La Liga. The hosts are looking forward to the game as much as United supporters.
"We're up against a European giant, a Champions League side that's found themselves in the Europa League.  They're the best team in the competition, but we'll go into this one with real excitement and courage." Eduardo Berizzo, Celta Vigo manager.
Playing the return game at Old Trafford would intimidate many managers but not Berezzi.
"In all the knockout rounds we've played the away leg second, and we've done alright."
Celta Vigo have won every away leg in the competition thus far. The first leg is in Galicia, however. In order to provide insight into the club, its fans, and surrounding area, I contacted freelance sports journalist Joseph Sexton.  He specialises in Spanish, European, and Latin American football.  In addition to writing for a number of Spanish publications, he also resided in Vigo for a number of years.  Living and working locally allowed him to gain a greater appreciation for the culture.  He has followed their fortunes closely over the past few seasons and anticipates a close and difficult encounter for the Reds.
Phillip: For many United fans, the preferred route to the Champions League is through winning the Europa League. It's becoming more and more difficult to escape the clutches of 5th or 6th place in the Premier League.  United are at least guaranteed some form of European representation next season.  For our Galician opponents, such an opportunity opportunity is almost beyond them.  Twelve points points adrift of the qualifying places, their only chance is to win the Europa League.
Joseph: Yes. It's pretty much going to be impossible to claw back the deficit towards the spots in the league at this stage.
Phillip:  Vigo hammered Barcelona 4-1 and won away to Real in the Copa Del Rey but lost to Alaves in the cup semi-finals and Real Betis in the league.  Is such erratic form scuppering their plans for next season?
Joseph: From an early stage the Europa League has been clearly prioritised, meaning the league position has suffered, but nothing catastrophic. Some fans worry over relegation. On their previous incursion into Europe (Champions League in 2003/04), progression to the quarter-finals was tempered by demotion to the second division.  That side also contained Eduardo Berizzo. As manager, he is surely mindful of the need to better balance the two priorities, as he was in that side.  The wavering form can perhaps be put down to the set up and the tactics employed. The wins over Barcelona in each of the last three seasons and away to Real Madrid in the Copa del Rey shows that, when they're on their game, they can defeat anybody. But they are also prone to blow up defensively. They like to press high but if the press is beaten, their defence is not the strongest.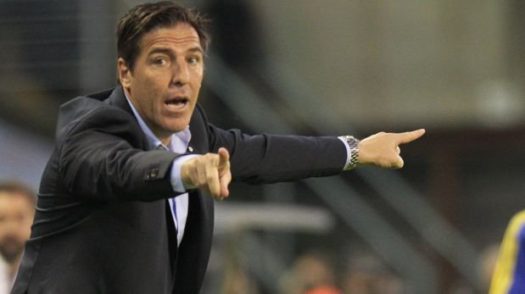 Phillip: For a time until 2004, Vigo's swashbuckling style earned the nickname EuroCelta.  Squads including Valery Karpin, Alexander Mostovi, Claude Makalele, Haim Revivo and Gustavo Lopez swept aside Aston Villa, Liverpool, and Benfica in memorable campaigns. Those victories remain strong in fans' minds.
Joseph: "It's a real toss-up between the Russian pair for ultimate fans' affection. Both were fine players who really bought in to the city and club. Karpin still retains business and property links to the city."
Phillip: Which are the most memorable moments from that era?
Joseph: A 7-0 win over Benfica in the 1999 UEFA Cup,. It will be hard to top a result like that against a big name club like United but beating then-Champions League holders Milan at the San Siro in 2003 in also a fond memory.
Phillip: The current side has a familiar face in Iago Aspas.  It is fair to say that his spell on Miseryside was not especially distinguished.  He unfairly became notorious for a disastrous corner attempt against Chelsea.  Since his return to Spain, he has been back on the goal trail and become a regular member of the last few Spanish international squads.  Why do you think his form is so much better now?
Joseph: I think Aspas, a local lad, might be something of a home-bird. That's ironic giving the reputation Galicians have for being scattered to the four corners of the earth. But he also suffered at Liverpool given the brilliance of their first choice frontline that season.  In a way, he's back to showing the form that convinced Liverpool to sign him, but equally he's been stepping it up another level entirely this term."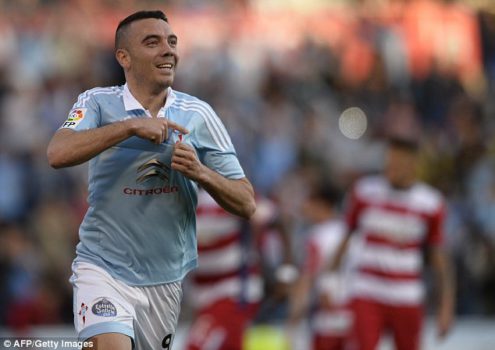 Phillip: Aspas, along with fellow forward, John Guidetti, may be known to most of us but Celta possess many other threats.
Joseph: United fans may remember Pione Sisto from the clashes with Midtjylland last term. He's shone at times this season but his fellow Danish international, Daniel Wass, has excelled while being asked to fill a number of very different positions.
Phillip: Fans in this region are extremely passionate about their football.  Outside Spain, people know just El Clasico, maybe the Madrid Derby.  There are more deeper seated tensions however. The Galician derby against Deportivo La Coruna is no less intense than the better known matchups.
Joseph: It gets very intense. When significant away numbers turn up from other clubs, they mingle freely and cordially outside the ground. When the derby comes around, however, there have been numerous clashes over the years between fans, and on the field, too. It's not considered a safe away trip to make for either set of supporters. The level of of historical rivalry and contrasting character between the two cities means it has a lot in common with United v Liverpool's dynamic.
Phillip: It would seem that United fans can expect a warm welcome.  That's nice, as there is much to see around the historic town centre for those willing to go beyond Irish bars and McDonald's.
Joseph: The bay on which the city is set is quite spectacular. At the outer edge lies a set of uninhabited islands called the Cíes, whose main beach was named the world's best by the Guardian a few years back. It lives up to the hype, and is about 40 minutes by boat. It looks like Thailand, albeit with considerably colder water!  Back in the city, the old town, Casco Vello, is very pleasant to explore, with great places to eat and drink. Plaza de la Constitución seems like the obvious place for United fans to descend upon, with its bars and terraces. But it's worth seeing more of the old town. Top tip: in Galicia, it's customary to get free tapas–some of the best in Spain, too–with every drink, so hold off on ordering grub! In that plaza, however, something as basic as crisps or olives could be the norm, hence my suggestion to a little explore further."
Phillip: What about a result, then?
Joseph: I think United will win through over both legs but only by not switching off or taking Celta for granted. That would be fatal. Celta are certainly capable of beating United, particularly at home if United aren't prepared. They are very similar in approach to Athletic Bilbao, who caught United cold in 2012. Berizzo is a compatriot and former number two to Bilbao's then-manager, Marcelo Bielsa. A conservative–typical Mourinho, you could say–approach is the smart move away. Man for man, United are quite simply the better side, though. Over two legs you would expect them to prevail."
Phillip: Thanks, Joseph.
So, here is hoping for eventual progression to the final.  Given Celta Vigo supporters' passion and the importance of the tie, it is likely to be a stern test of a banged-up United capabilities.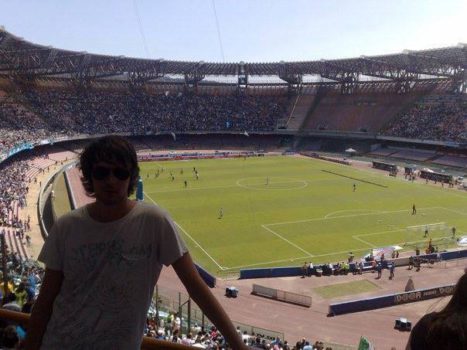 Joseph Sexton
Spanish football writer experts who writes for Marca and The Sportsman, amongst many others
Twitter: @josephsbcn