If you've ever looked up on a clear night, you've probably seen a bright light streak across the black sky. The term is falling star. If you're quick, you'll wish on it. Cameron Borthwick-Jackson came close but didn't rise high enough in Louis van Gaal's Manchester United to qualify for stardom. Although, with his defenders falling like rain, Jose Mourinho probably wishes he could insert the teenager into his match day squad from now until season's end. Provided, of course, the Portuguese would be getting the Borthwick-Jackson who played so well for the senior team when called upon in 2015-16.
Sunday's match against Swansea ended as too many at Old Trafford have this season: in a draw. Worse, however, two more defenders left injured. Luke Shaw departed after eight minutes with an apparent calf injury. Eric Bailly then impacted his ankle when lunging into a tackle on the hour. The Ivorian was United's last true center back with Premier League experience.
During November's soap opera starring Mourinho, Chris Smalling, an alleged mole in the clubhouse, rumoured to be Shaw, I wrote on how difficult it is to recover from a double leg break, as Shaw, myself, and most recently, Everton's Seamus Coleman have suffered. Muscle injuries can dog you for ages after the bone heals, consequences from atrophy, overtaxing your uninjured leg to compensate for the one that temporarily can't bear your weight, then learning to walk and run in a different manner because the bone rarely heals into exactly the same shape it formerly held. It's been twenty months since I was struck by a hit-and-run driver. I'm still working through pain in both ankles and calves. It's no surprise to me Shaw continually ends up back on the trainer's table.
There is less risk, too, in moving a player from another position to cover for either fullback. Antonio Valencia began his United career as a winger before dropping back under Van Gaal. Henrikh Mkhitaryan and Jesse Lingard have both recently deputised in the position. Mourinho isn't too concerned over putting an untested player at left back.
The same can't be said regarding whom he might pair with Daley Blind against Celta Vigo in the Europa League semi-final's first leg, should Bailly's injury be more than a light sprain. Matteo Darmian, who played center back when Mourinho fielded a back three against Rostov, adapted well to a central pairing against the Swans. Valencia, Ashley Young, Ander Herrera, and Michael Carrick provided incredible support, however, denying service into Fernando Llorente (Spanish for giraffe) in the box. When Swansea boss Paul Clement inserted Jefferson Montero to run at United's defense, the Ecuadorian pulled up lame himself. The Reds aren't likely to be so lucky against Celta Vigo's fluid attack, which joined Paris Saint-Germain as the only club to put a four-spot on the board against Barcelona this season.
Nor can they expect Arsenal and Tottenham's sympathy. Worse, Mourinho may have no other choice than to insert an U-23 player into the senior team should Blind or Darmian take a knock before Bailly, Smalling, or Phil Jones returns. Marcos Rojo has been ruled out until next year, so is not an option.
Nineteen-year-old Axel Tuanzebe was on the bench for the Swansea match. The teenager has one senior team appearance, playing the final twenty-two minutes in this season's FA Cup match against Wigan. There doesn't appear to be anyone else in caretaker Nicky Butt's reserve side who might inspire optimism. The side was facing relegation from Premier League 2, sitting second-from-bottom in the competition, in February. Butt has moved them back up the table to eighth, but his lads have dropped their last two matches.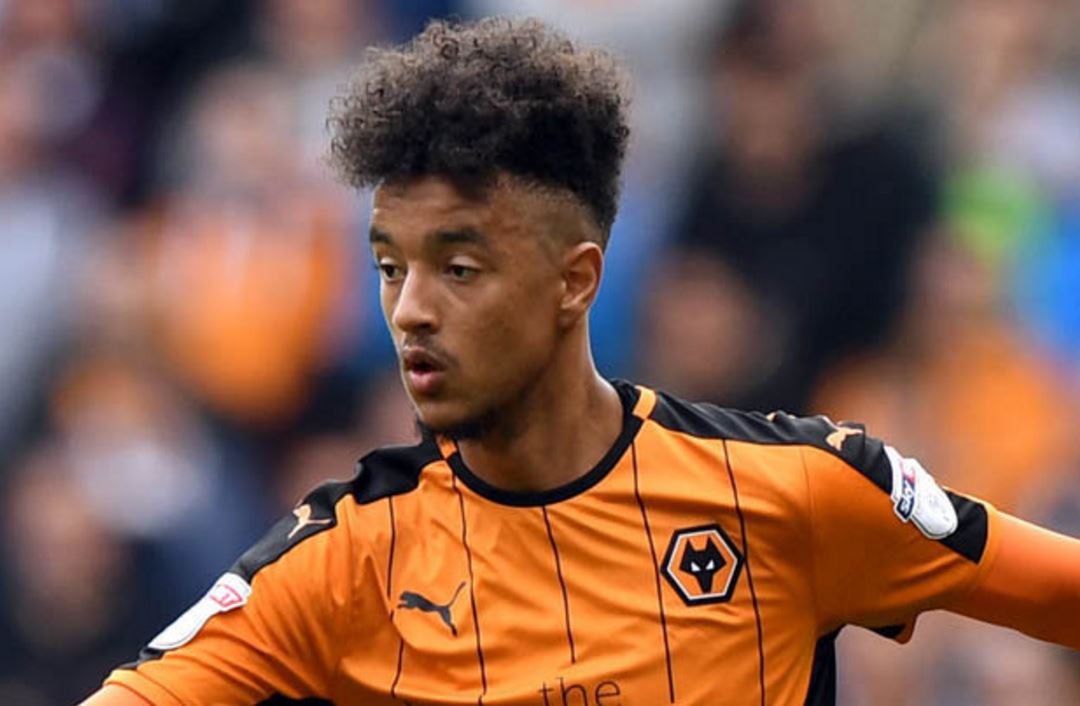 When matters were at their worst, Borthwick-Jackson was temporarily recalled from Wolves, although his presence failed to help United in an International Cup match against Porto. The side went down 2-0. A permanent replacement for Warren Joyce is needed as desperately as the senior side requires a healthy center half. Unfortunately, rules dictate Borthwick-Jackson cannot be an option for Mourinho. He is eligible to play for United with Wolves approval, just not in the senior side.
Inexplicably, he has only a half-dozen appearances for Paul Lambert's side this season. The former Aston Villa boss doesn't rate him, though he's disturbingly vague on his reasons.
"He would have to show a lot more. He's doing all right in training but there's more he has to do. It's a bit of lack of fitness as well, even though he's played in the under-23s. At this moment in time he needs more."
He's doing well in training but lacks match fitness. Ironically, Lambert is the only one who can offer him an opportunity to improve said fitness. Specifically what more a player who performed so well in the Premier League when called upon needs, other than his current manager's trust is unclear. He's not been in any legal trouble away from the park. His dedication doesn't appear to be in question. Is it the hair? Is Lambert having trouble spelling his name when he fills out his starting lineup? Can he not stop writing Borthwick-Jones like me?
With so few appearances for Wolves, B-O-R-T-H-W-I-C-K-hyphen-J-A-C-K-S-O-N isn't likely to figure in Mourinho's plans for next season in any manner. Another loan out or a permanent move may be in the cards. The latter would be a shame.