God forbid Manchester United ever forge its passage through European competition the easy way. For long spells against plucky, industrious Anderlecht, United followed its familiar charitable pattern at Old Trafford. Gilt-edged chances continually presented themselves to Zlatan Ibrahimovic, Paul Pogba, and Marcus Rashford. United relentlessly fashioned opportunity after opportunity, then spurned them. Played through by Carrick, Ibra ended up closer to the corner flag. Pogba inexplicably blazed into the Stretford End's upper tier from close in. Rashford bored clean through only to elect to go around the keeper, closing off his chance. United could ill afford another night being made to pay for doing it the hard way. Champions League football is everything to this club, especially after a few years without its sweet nectar. Someone needed to step up.
Enter Marcus Rashford.
Many a United fan's worry when Mourinho was hired was the Portuguese would conform to his old conventions, neglecting the squad's young talent by favouring its veterans. Kevin De Bruyne and Romelu Lukaku can testify to that. Instead, the manager has seldom had Rashford far from his sight or plans, consistently featuring him despite the teenager enduring a traditional sophomore decline. After a luckless, mid-season goal drought, Rashford is again flooding the net, just as United's talisman has gone off the boil, potentially never to be seen again.
The million dollar question is how United will fill the seismic void left by Zlatan Ibrahimovic? Reports have him out for the season, possibly until January, and with United now unlikely to extend his deal, retiring.
If the Swede's United career is to end in the most sickening circumstances imaginable, will United need to find a marquee solution to replace his glut of goals? Truth is, United have coped exceedingly well in his absence against Chelsea and in extra time versus Anderlecht. The Red Devils looked incisive, launching unwavering attacks against tiring Belgian bodies. Rashford and Jesse Lingard were vibrant against Chelsea, too, speedily transitioning from defence to attack. Still, Rashford looked his most menacing when he moved in to lead the line on Thursday.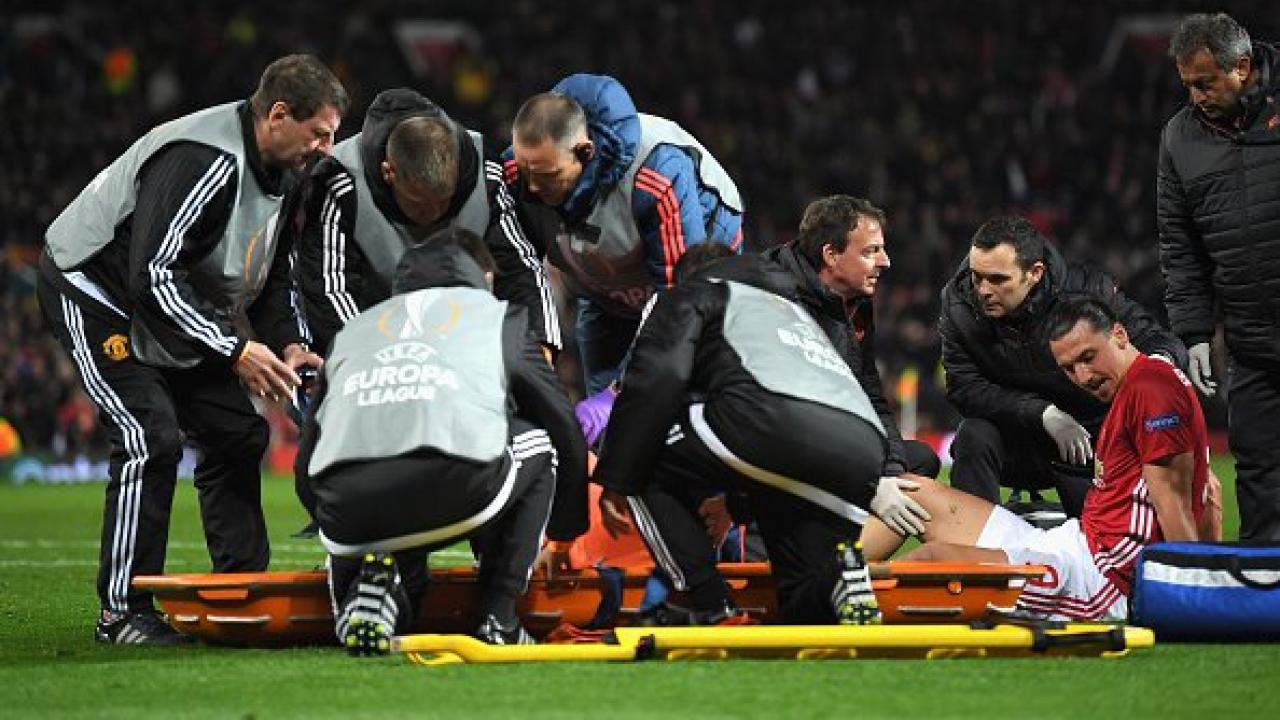 To disregard Ibrahimovic's contributions for a mere two hours of promising, pacy football would be callously disrespectful, though. Over nearly fifty matches, Zlatan's goals have provided United two avenues towards next year's Champions League,winning the Community Shield and EFL Cup in the process. His influence on Rashford, Martial, and Lingard's character and style has been enormous. It would be completely gut-wrenching for the Swede to depart Old Trafford by hobbling to the dressing room rather than potentially lifting silverware in his homeland. The incentive is there for him to stay. No player is ever bigger than the club but Ibra's presence has inarguably grown United.
Marcus Rashford accepted the baton, Thursday, then took a huge stride towards showing his manager and fans just what the future could hold. Take a moment to reflect what this boy is doing at just nineteen years old. He is simply living everyone's dream, showing no sign the pressure that comes with wearing United's crest is fazing him, not one iota. When strikers suffer from a goal drought, confidence naturally wanes. It can lead some to question what boot goes on which foot. yet, when nothing would come off, Rashford did not shy away. Such character will help a player swim rather than sink. His determination has been rewarded. Work rate and desire matching his prodigious talent are helping him succeed at the club he loves. The composure to pull off, never mind attempt, a ridiculous rabona cross with the match and the club's Champions League prospects in the balance spoke volumes. To next wriggle and backheel his way into half a yard's space, then finish with his weaker foot in such a pivotal moment, after missing chance after chance, was inspiring from a boy whose future holds no limits.
Nevertheless, United will have it tough at Burnley on Sunday. Players are falling down like flies at the season's most unwelcome stage. Marcos Rojo and Ibra will certainly be absent. Phil Jones and Chris Smalling almost surely will, too. Wayne Rooney is hardly match fit. United will undoubtedly be feeling physical consequences from the grueling tie against the Belgians. Squad rotation will be difficult under such attrition.
Ultimately, United should have made lighter work of Anderlecht but when this season has the club taken the easy road? Mourinho's lads are still fighting on two fronts and will fancy their chances against Celta Vigo to reach the Europa League final in Stockholm.
Just expect them to do it the hard way.