Good defending is a fine art. Great defending is a dark art. Marcos Rojo is looks increasingly like someone who can become a great defender at United.
There were times under Louis Van Gaal where Rojo played like he was streaming the match on a five-second buffer. His positioning was awful. He couldn't read the game any better than your average husband can read his wife's mind. He epitomised that beautiful The Thick Of It phrase: "omnishambles."
When it was announced Jose Mourinho was coming in to replace the Dutchman, I was excited, not only for the improvement he'd make to how United went about its on-field business, but the soulless, bastard way he would no doubt go about culling the deadwood that had been loitering under Sir Alex's final years, added to by Van Gaal's erratic buying, then, having time to spare, make this sentence shorter.
When Mourinho's first signing was a defender, I imagined it was only a matter of time before Rojo was kicked out the door. I'd always had this weird belief he was only ever bought to keep Angel di Maria company. With that lightweight gone, there was no need to have him around.
When the window closed with him still a United player, I wondered what I'd done to upset the football gods. Had my ex carried out some spiteful voodoo ritual, ensuring the summer's most needed sale never materialised?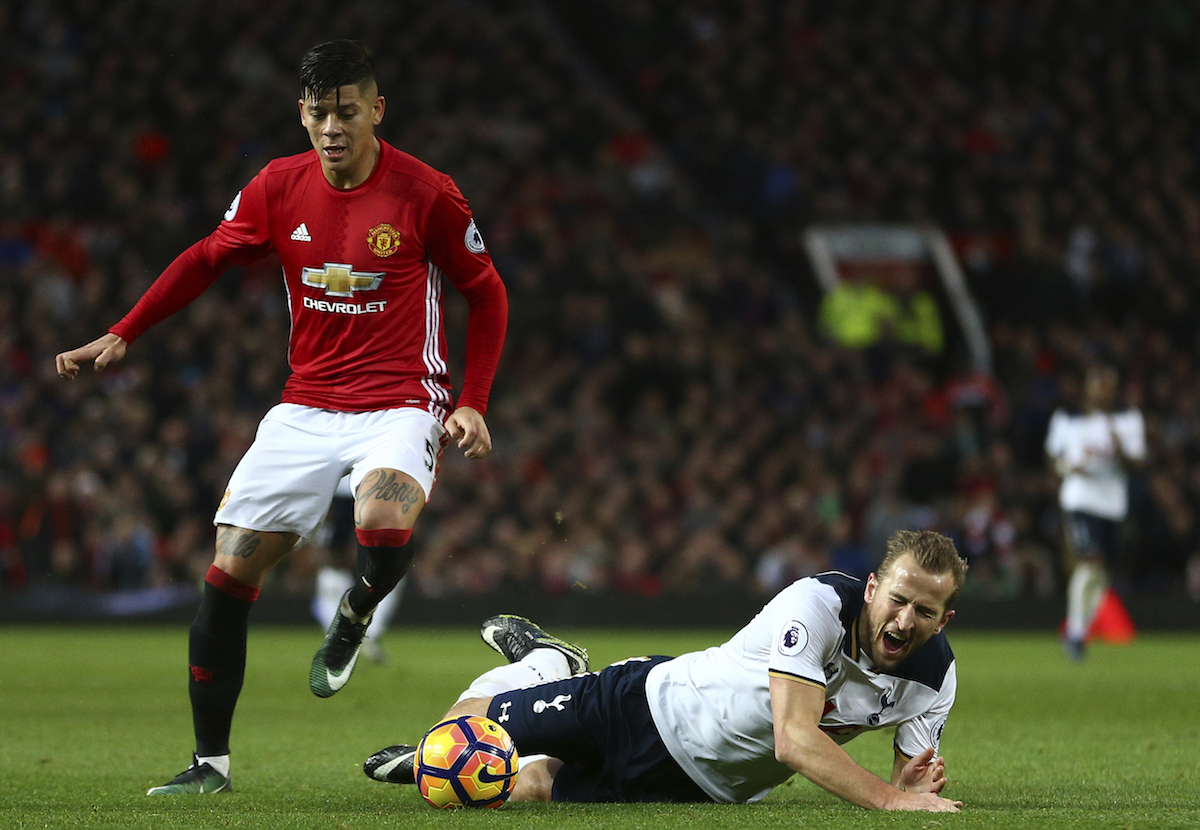 As he began to get run outs under Mourinho, I still feared the worst. He wasn't quite the idiot he'd been in his two previous seasons at Old Trafford. Still, he was certainly far from the assured defensive option we'd been craving since the club foolishly allowed Nemanja Vidic and Rio Ferdinand to ride off into the same summer sunset.
As a few outings turned into him being a regular fixture, I started to appreciate what he brings to United. With the way Mourinho has him playing, he can defend as you'd expect from a Premier League defender but also dark art like an old school '80s bastard. That might sound a bit Brexit but I promise it's not. It's a term of endearment from a man very slow on the uptake.
What I've finally realised, watching Rojo evolve into a key member of United's back line, is not just his ability to look after winning the ball, then clear it from danger, but to commit endless bastardry to opponents he's up against. It might be through an airborne lunge that takes the ball first then a significant amount of his opponents desire to contest the next 50/50 second. Or it could be his arm against a forward's neck as they go up for a header. Maybe one among many other tricks even Sky cameras don't catch him doing. Whatever he does, he does it in a way that whittles down his opponent to United's benefit.
Sunday at Old Trafford highlighted his mastery in both the fine art and dark art of defending. He was diligent and focused in giving Chelsea nothing to work with. Perhaps more importantly, he went toe to toe with Diego Costa, the league's best snide art bastard, and comfortably battered him. Physically and mentally. First whistle to last.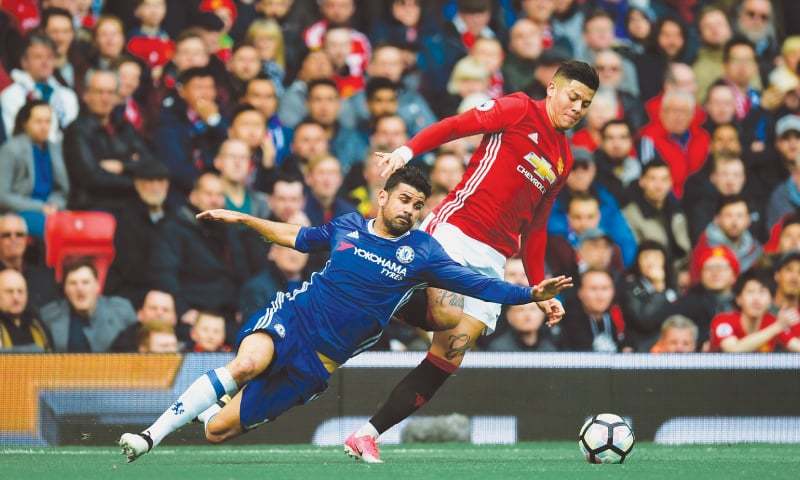 Given how games at Old Trafford had gone previously, this season, I felt justified in worrying Costa would, at some point, do as we've seen him do in many big games: provoke a daft reaction that buys his team a man advantage, or snide himself a yard of space to get the goal Chelsea never looked like getting by fair means. Yet, to Rojo's incredible credit, Costa was only involved in the game when cameras focused on his anger riddled face while he moaned, often from the seat of his pants, about yet another challenge in which he'd come out second best.
It speaks volumes to how far Rojo has come in a single season under Mourinho that seeing him go off injured against Anderlecht triggered all the sadness I normally feel only when paying Council Tax. It says even more about the regard in which I now hold him that sighting him limping away from the ground without crutches created levels of hope and denial normally associated with folks who wear tinfoil hats. He really has become a solid centre back who plays the game with such assurance his mere presence creates feelings of safety not enjoyed since before Vidic and Rio moved on to pastures new.
There are many players who must worry over how long they have left at the club once the new transfer window opens. For me, Rojo is no longer one. He has improved so much in so short a time, job security is naught for this snide legend to be concerned. He's a Red and will be for sometime if he continues to ply his trade as superbly as he has throughout this season.