It seemed like a good idea at the time.
Who hasn't uttered that regretful phrase at some point in their life? I certainly have, many times. Typically, it's when someone asks why I ever married. I'm fairly certain Sir Alex Ferguson hasn't used the phrase with a microphone near but he's probably had to bite his tongue more than once so as not to. Why did you sell Jaap Stam, Fergie? What possessed you to plunk seven and a half million quid sight unseen on Bebé? Why did you sign Carlos Tevez?
Tevez had two good years with United, the kind Chicharito wishes he had. Carlos started. He came off the bench. Whichever it was, he usually made a difference. Once he had everyone but the boss convinced he could do it all, the Argentine decided he wanted to be in a higher tax bracket or wear a different shirt. He ended up with both across town at the Etihad, but power corrupts and, well, you know the rest of that story.
My favorite memory from Tevez's time at City was when Rafael da Silva got in his grill for thinking he could take liberties with his old teammates. Two short, curly-haired Latinos with fiery eyes, nose to nose, screaming bloody murder. It was like seeing my ex in stereo.
Another manager who may have wanted to say it seemed a good idea at the time is Arsène Wenger. At the moment, he's trying to sort out what to do about Alexis Sánchez. The Chilean is stealing a page from Tevez' lengthy treatise on how to make it "all about me." Assuming the Arsenal board doesn't sit its unhappy Chilean down in private, assure him they're going to bring in a new boss for next season, and get his signature on a contract extension, Sánchez does appear to be on the move.
I remember when Alexis had his breakout season in 2009-10 with Udinese. He contributed half a dozen goals and five assists that campaign. His speed and technical flair prevented Serie A defenders from focusing all their energies on Antonio di Natale in the middle. Sánchez then impressed under Jorge Sampaoli, representing Chile at the World Cup in South Africa, though not to the degree fellow South American James Rodriguez would four years later in Brazil. While there was interest in Sánchez after South Africa, it wasn't as rabid as the desire for "Hummus." So, he went back to Udinese for one more season.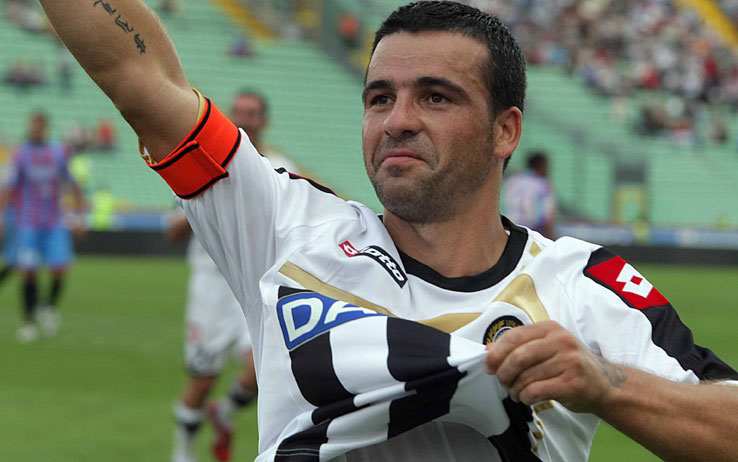 His goal production doubled in 2010-11 prompting Alexis to make no bones about wanting to play in the middle. Di Natale remained the Zebrette's focus in attack, however. More a fireplug than a firebrand, the Italian nevertheless resembled Zlatan Ibrahimović in that he was a player north of thirty who could be relied upon to pump in between twenty-five and thirty goals per season. Advanced age and contentment in Udine made him less attractive to Inter and Milan, who were bossing Italy's top flight while Juventus swallowed its Calciopoli medicine. Sánchez would have had to be patient, which is like asking Donald Trump to tone it down.
In 2011-12, Sánchez moved to Barcelona even though he wasn't made for tiki-taka. The Blaugrana already had one player who could flip the switch on patient ball possession to perform an autopsy on an opposing defence at will, and one was Pep Guardiola's quota in that regard. If waiting for Di Natale to retire was a purgatory to be escaped, playing second fiddle to Lionel Messi must have been the Ninth Circle of Hell for Alexis.
At Arsenal, he could be The Man. Unfortunately for someone with an all-consuming competitive fire, he turned out to be The Man With a Rather Empty Trophy Cabinet. Which brings us to his recent benching for insubordination and images depicting him laughing while Bayern dismantled his Gunners teammates. A halfhearted attempt to conceal his glee by keeping hand to face changes nothing. Despite Sánchez's inarguable talent, I disagree with Stretty News own Paul Rowlesy. This is not a player for United. Winning only matters in the context of raising his personal profile. His ego is beyond control.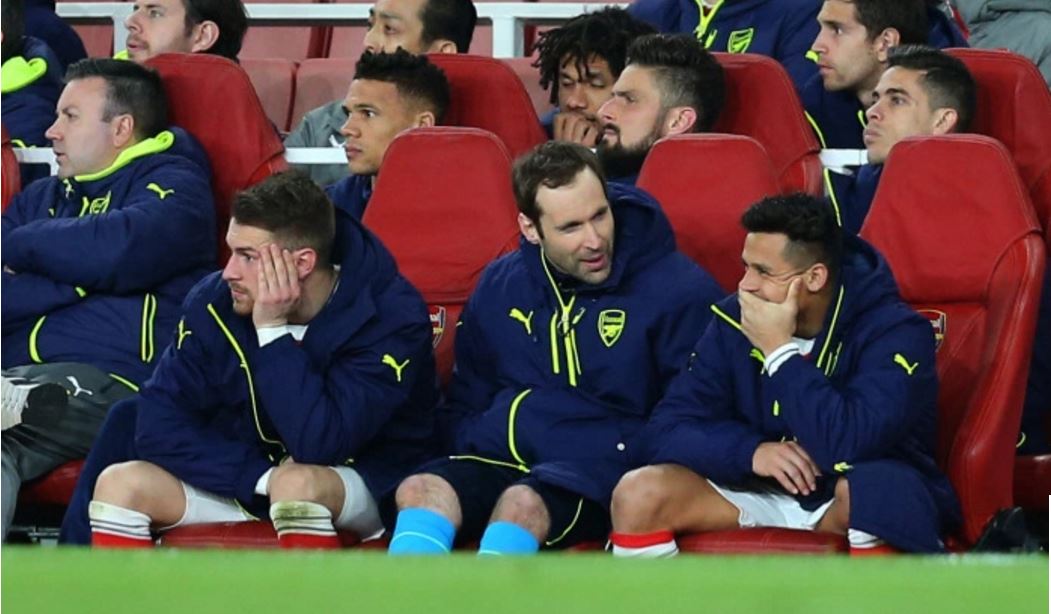 You can point to Ibra all you like when talk of self-importance is broached. Despite his continuous boasting and self-promotion, the Swede puts team and teammates first. In sixteen top flight seasons across Europe, Zlatan has won thirteen league titles. You simply don't do that without being a team player. How many league titles can Sánchez claim? Just the one from his three seasons at the Camp Nou. Yes, the Chilean is younger, with fewer UEFA campaigns (nine) under his belt. That's enough, though, to illustrate the stark difference between his attitude and Ibra's.
Nor do you find anything funny when your club is having its hat handed to it in a 10-2 aggregate drubbing. Not a single, solitary thing. I don't care whether it's the prospect the manager who embarrassed you may be facing the sack or remembering the way your favorite dog looked at you before you left the house for the match. Nothing should make you smile in such a moment if your heart is with your teammates.
The irony is had Alexis sufficient humility to commit himself to a collective cause his career could have been much different. Had he accepted his role at Barcelona, for example, he would likely have integrated well into Tata Martino and Luis Enrique's more direct systems. The club may never have signed Neymar, or perhaps taken a pass on Luis Suarez. Or maybe all four would be there, with Messi dropping back into the midfield as Wayne Rooney did when United's midfield exceeded its collective sell-by date. Alexis Sánchez might also be inscribed on a Champions League winners medal.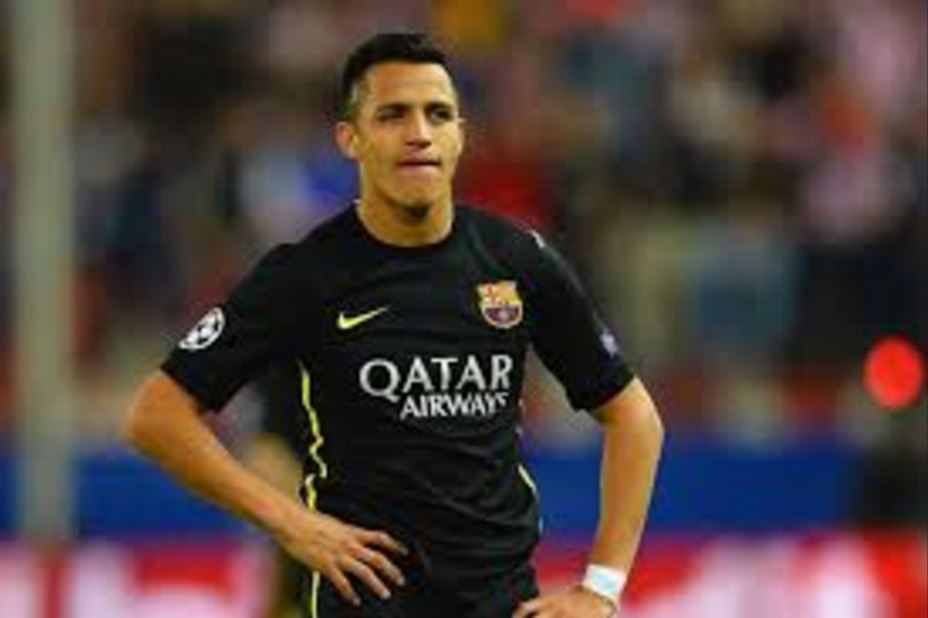 Even earlier, had the fiery Latino dutifully put in two more campaigns at Udinese, he may have transitioned into the middle during a third when the aging Di Natale's production dropped significantly in the 2013-14 season. In such an eventuality, he'd certainly have caught Juve's eye. Gonzalo Higuain and Miralem Pjanić's presence in the Bianconeri squad, signed from Napoli and Roma respectively, remind how the Old Lady of Turin loves to seduce away the best players from her rivals when they fly too close to her ivory tower. Sánchez's presence, rather than Tevez's, may have been the difference needed to defeat Barça for the 2014-15 Champions League crown. Two potential paths to the top spurned. A selfish player's impatience often causes him to get in his own way.
If United seek a capable, experienced finisher to cover Wayne Rooney's rumored exit, Arsenal might not be a bad place to shop. Despite José Mourinho's recent remarks that "it's not the same Premier League" now as it was in Fergie's day, and United can't do a Juve or Bayern to weaken its rivals by signing their top players, Juan Mata's presence at Old Trafford is proof there is still business to be done between top English clubs.
There is a striker at the Emirates who, like Rooney, is often criticized yet constantly produces momentous goals at critical moments. Olivier Giroud recently extended his Gunners deal through 2020. The Frenchman happily plays a supporting role, too, and, should Wenger be shown the door, might be a piece the club would move as part of a massive squad renovation. Giroud is also a much more apt comparison to Robin van Persie, whom Rowlesy mentioned in touting Sánchez. He is far more loyal, blends into the squad, and lets his play do all the talking. As well, he could prove a positive influence for countrymen Paul Pogba and Anthony Martial.
So, if United is going to kick Arsenal while it's down, I'm all for it. Let's just be sure to knock out the right tooth.