'Quietly effective' and 'will never meet the expectations of him' were hardly verdicts my esteemed fellow Stretty News writers were anticipating to conjure up when giving their appraisals of world record signing Paul Pogba as the business end of the season loomed large. Pogba's role in this United setup has come under intense scrutiny on numerous occasions this campaign and following yet another home draw, this time against Bournemouth, the microscope firmly shone in the Frenchman's direction again.
The eye-watering price tag in the eyes of, not just United but, football traditionalists comes with major expectations and pressures. That pressure will not alleviate so long as Pogba sees days in red. After all, this was the guy that was inexplicably allowed to leave first time around and ended up being United's biggest transfer mistake as far as the numbers are concerned. Many are fearing that we will be reiterating that remark in footballing terms as well.
Many accusations and criticisms have been launched at Pogba: A grand total of zero goals or assists in the crunch top six battles, prancing around the dressing room, when United are miles adrift of the leaders, trying to perfect a too infrequently seen celebration with Jesse Lingard, his inability to grab a game by the scruff of the neck, his inclination to perfect the Pogba image- the immaculate yet ridiculous hair styles, the launch of his own emoji- getting in the way of him justifying the price tag and becoming the best of his type. It's the modern game, alright, but did you ever see Paul Scholes or Roy Keane get the urge to live an outrageous life advertised on social media?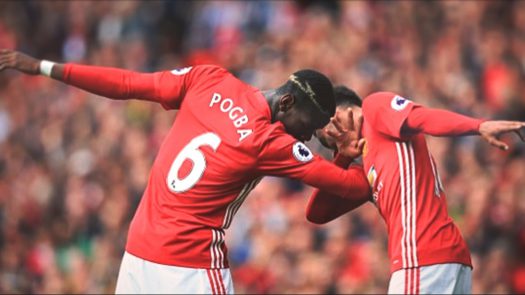 So is all that criticism fair?
In the dying embers of the Bournemouth match, he latched onto a knockdown and had the goal in his sights, only to fluff his lines and see the ball spin horribly wide in a telling and apt contribution that did little to silence his critics. Price tags are becoming less and less of a relevance as prices rocket even for run of the mill players, however you expect so much more of Pogba. And that is because he has so much more to give. For a £90M player, your Ronaldo's, Messi's, Suarez's, they came with a guarantee of goals and match defining contributions. The only guarantee Pogba is giving at the moment is that he will polarise opinion.
Pogba's seven goals all told this season is an unremarkable return, if the protocol that price tags matter is adhered to. So, for £90M, what role has he been signed to fulfill? His link-up with Zlatan Ibrahimovic this season has been, at times, telepathic, yet he has been deployed deeper in recent weeks. This has been to United's detriment, as defensive discipline is not something that registers on Pogba's radar. He was a liability in the EFL Cup final, the amount of times Southampton got between the lines and Pogba was ambling back chasing the back of red and white striped shirts was frightening. He thrived in a midfield three at Juventus, occupying the left side and he flourished. It is a conundrum Mourinho once again has to contend with, does the system change for Pogba or does Pogba change to the system? His position on Saturday is usually mastered by the sensational Ander Herrera this season and, despite his surprising omission at the weekend, Herrera is a virtual shoo-in for Mourinho as he offers guarantees Pogba simply cannot.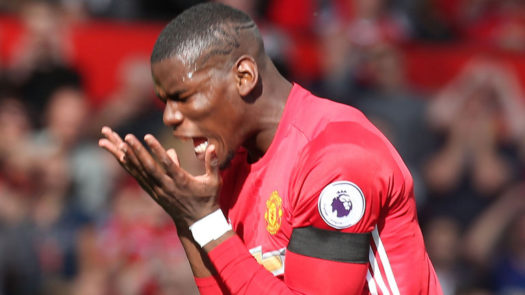 If it was a defensive shield Mourinho was craving when he wanted Pogba to return, he would have been mistaken. He missed the opportunity to try and entice silverware magnet and footballing pest N'Golo Kante, the best of his kind, to Old Trafford. Missing out on Kenyan enforcer Victor Wanyama was also a mistake.  To allow Pogba to thrive offensively, defensive stability is a must and surely an area Mourinho will address in the summer.
So we have thus far established that Pogba is neither a goalscorer, nor anchorman. That leaves the other midfield description that surely fits better- the playmaker. Zlatan will tell you that Pogba will pick you out, as the Franco-Swede combination has been mightily effective this season. Still, playmakers dictate the pace of the game, the other twenty-one players on the field merely puppets on their string. Look at how Scholes, Xavi and Pirlo had the innate ability to control games, that cannot be taught but they became craftsmen in a cut thrust sport. United are surely looking for Pogba to take centre stage and be the driving force to a new era of success, much like those three enjoyed unadulterated success year on year.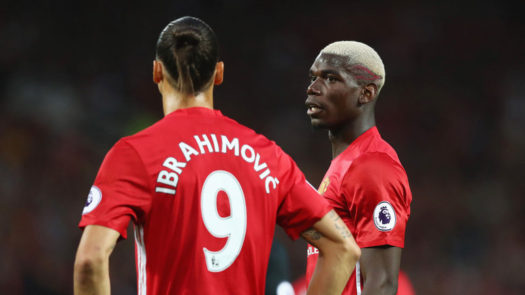 His best years are ahead of him and even at £90M, it seems we have to deal with the rough as much as the smooth, for the time being at least. For the inexplicable handball against Liverpool, off-field shenanigans and going AWOL defensively, he can give you the stunning volley at Swansea and score the decisive goal in the EFL Cup semi-final. The powers that be will surely see Pogba as an investment, the cornerstone of new blood and a changing of the times at United. By the same token, United need to continue to get their quick fix, like winning the EFL Cup, albeit in extremely fortuitous circumstances, was. United need returns both to the top and on their investment.
Much of the frustration stems from the fact Pogba could be anything he wants to be. He has the presence, ability and time to potentially break up the usual Ballon D'Or suspects, if he knuckles down and focuses on making match defining contributions to United. He certainly has the ability, the physique and the age to become one of the genuine greats.  That is why the likes of Scholes and Lampard are identified as the benchmarks in great Premier League midfielders.  The three match absence of Zlatan, due to his wayward elbow, means that the team is going to be lacking that genuine world class star quality.  Surely this is where Paul brings his swagger and A-game to the fore.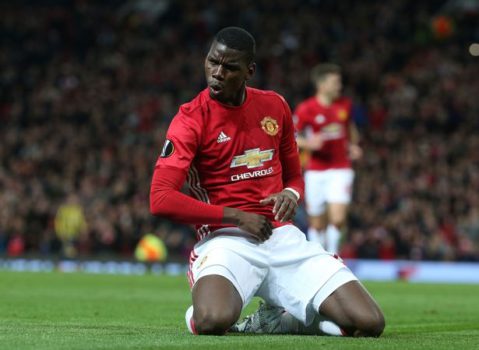 As the debate rumbles on, Pogba just needs to start dominating games in order to provide United with Champions League football and potentially more silverware before the season ends. After all, he is the £90M man.