For those feeling deprived of juicy transfer gossip, a mere fourteen days after the winter window slammed shut, there was some rather disconcerting conjecture to wake up to this morning. Now United, still the main paper sellers even in their descent from the dizziest heights, are no strangers to sensationalist reporting. Trophy laden year after trophy laden year, led to United being there to be shot at, and seemingly old habits still die hard. The headlines speculated that the boy wonder Marcus Rashford is stalling on a new contract due to lack of guarantees over playing time. This in itself, seems an absolute absurdity and a claim quickly refuted.
United through and through, Rashford's meteoric rise to prominence came completely out of the blue: He was days away from a loan spell at Crewe Alexandra, famed for their ability to bring through some incredibly talented youngsters down the years. It was only through injuries to Will Keane and Anthony Martial that Rashford was afforded the chance to impress and it's fair to say he has exceeded every expectation in a United shirt to date.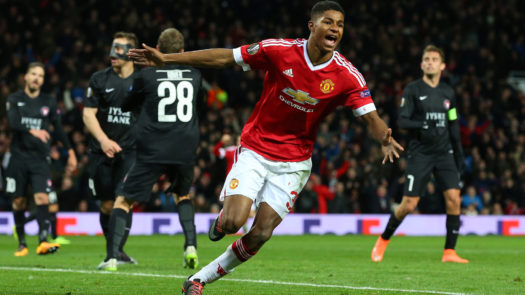 People have been caught up in a tidal wave of emotion since he burst onto the scene with those two goals against Midtjylland and Arsenal. A homegrown lad, giving his all for the team of his dreams. There is nothing better, right? Rashford possesses qualities that have been United footings for years: Pace to burn and finishing instinct. He also possesses traits that have correctly been nurtured and controlled by Mourinho this season: The inexperience of youth, potential burnout and flagging under the ever brightening spotlight. Players have had too much too soon in the past and disappeared into the wilderness, Federico Macheda a case in point. If Mourinho has had a vested interest in protecting Rashford from suffering similarly, he has so far succeeded.
We forget something quite staggering with Rashford. He is still only 19. That is 2 years younger than another much talked about young winger-cum-striker suffering from second season expectation in the shape of Anthony Martial. And people are speculating about Rashford growing impatient? They need to behave. The road to stardom is in no way a sprint. Talk of Antoine Griezmann becoming the next star studded name to arrive at Old Trafford has hardly done anything to dampen the speculation surrounding Martial and Rashford, but patience with these two is a must.
Zlatan Ibrahimovic has pulled up trees in his first season at Old Trafford, surroundings he was almost certain to flourish in. He has dispelled the old adage that Father Time creeps up on everybody and he is showing no signs of let up, with United hellbent on activating the extension in his contract to secure his services for another year. But he will not go on forever. With United making progressive steps this year, Mourinho has already stated the incentive for Zlatan to bow out at the highest level with one final stab at the title makes an extension a question of 'when' and not 'if'. Rashford will then be a year older and wiser, taking in the Swede's pearls of striking wisdom for another year cannot do any harm whatsoever. It will then surely be Rashford's time to shine, with the potential for him to lead the line for United into the next decade.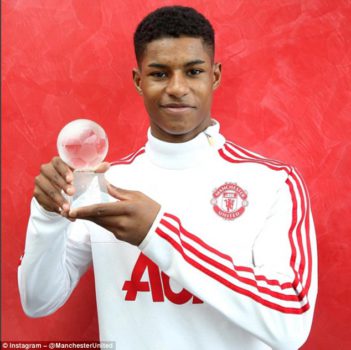 United are still fighting, in some way shape or form, on all four fronts this season. This will inevitably mean squad rotation will be a must. It will certainly be a juggling act, with no recruits brought in to replace the previously peripheral Morgan Schneiderlin and Memphis Depay. Rashford is bound to start his fair share of games between now and the season's climax.
Rashford suffered a dip in form mid-season, which meant a spell out of the limelight and it served him good. He returned to deliver a match-changing man-of-the-match cameo at the London Stadium, where he had a helping hand in goals for Juan Mata and Ibrahimovic. Mourinho's rotation policy paid dividends at the weekend as well: Rashford, not requiring a confidence boost in the eyes of the manager, made way for the delicate Martial. The Frenchman came to the fore, notching an assist and goal in what many see as a potentially season-changing game for him.
That Mourinho spoke so glowingly of the Mancunian, in that he would normally select him, should speak volumes of just how highly regarded he is, not just in the now but the future also.  José has even stated on more than one occasion of his belief that Marcus might be the one to break Rooney's goal scoring record.  All this contract stalling talk appears to be jockeying from agents in the quest for enhanced terms to reflect the youngster's rising status in the game. Fresh from signing a new contract last summer, United fans should not be overly perturbed by this speculation.
Marcus Rashford has the potential and ability to become a legend at the club he loves. He has all the ingredients, the infrastructure and guidance. His time will undoubtedly come to create more history. He just needs patience and the right advise from those around him.