With every growing performance, Henrikh Mkhitaryan is bowling over United fans with the quality that has seen his reputation climb over the past couple of seasons. It seems that more than never the shirt was a perfect fit for him.  He produced a man of the match display at the King Power Stadium on Sunday, and ripped the reigning champion's defence, so water tight and impregnable last season, to shreds. United, as a whole, were devastating and clinical. At the heart of all of this was the Armenian.  The way he latched onto Chris Smalling's rather hopeful header forward- the silk touch to ghost the ball past a helpless Robert Ruth, the blistering turn of pace to beat the heavy legged Wes Morgan and the nerve and composure to fire past Kasper Schmeichel, was breathtaking.  That break turned the game, which was to that on a knife edge, firmly in United's favour. It was a lightning counter attack that bore an impressive resemblance to the silverware sweeping United teams of old.
Mkhitaryan's inauspicious start to his new surroundings mirrored the infancy periods of his spells in Ukraine and Germany, where he also experienced initial struggles. The media, in typical sensationalist United bashing fashion, surmised the only plausible reason for his prolonged absence was because of rifts and doubts from the manager. After an abysmal derby debut, with the Armenian hauled off at half-time, further fuel was added to those fires. Mourinho has historically had his run-ins with wingers if they did not meet his demands, as we are currently seeing with Anthony Martial: He vilified Eden Hazard for his dereliction of defensive duties at Stamford Bridge. It was overlooked by most that he came into the encounter with a knock suffered on international duties and was positioned in an unfamiliar position.  Thankfully, Mkhitaryan has won over the manager and is playing with the confidence which testifies the manager's faith in him.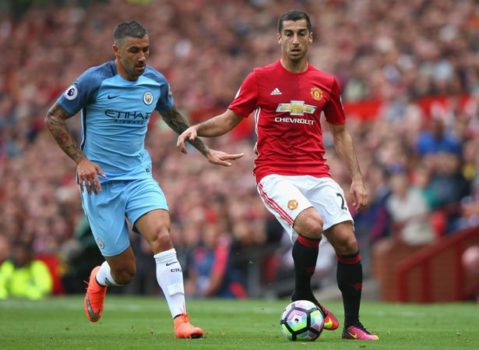 The Armenian possesses a trait only afforded to a select few: the ability to run with the ball at the same intensity as without. Wingers like Andrei Kanchelskis and Ryan Giggs ingratiated themselves to the United faithful thanks to that scorching pace that left defences worried and in a spin. United have been itching for a winger-cum-number ten of that calibre for some time, with United's play under Louis Van Gaal hardly coming under the enthralling category. Mkhi has provided United's attack with that added verve and dynamism. Some might pose the question did his Autumn absence cost United points they desperately need to claw back? United were still creating shed load of chances with the Armenian getting to grips with English football away from the spotlight. United have endured countless, frustrating spells of profligacy and charity even with Mkhi in the team. So we should see his time learning the ropes as a commendable act of protection from Mourinho, who would have done his homework and known Mkhi's tendency to acclimatise slowly than some.
It is not just Mkhi's obvious attacking qualities that stand out. He was part of an explosive, vibrant Dortmund side famed for their ability to relentlessly press opponents and burn them into the ground. Although Armenia's fortunes have waned somewhat in recent years, his breakthrough was considered part of one of Europe's most promising teams.  He was dispossessed one instance on Sunday, did he shrug and laze into a token retreat back? Nothing of the sort. He harried and chased the defender to retrieve possession, something that Mourinho expects as a bare minimum. It was simply infectious and refreshing to watch.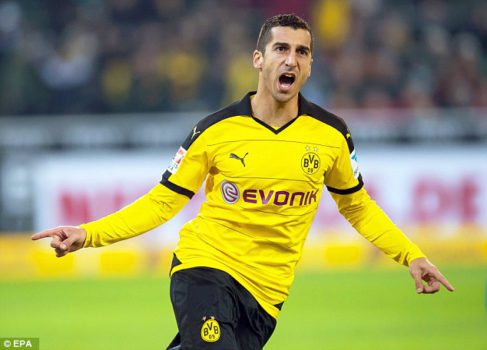 We should laud the fact that the Armenian has well and truly emerged from that difficult spell and is coming to the fore at perhaps the ideal moment for United. Mourinho's men have Champions League qualification firmly in their sights now, with those above them failing to convince. United have the chance really apply some pressure in the coming weeks, the first chance coming with a presentable home game against Watford.
Mkhitaryan's consistency in performance and quality has left him a virtual undroppable in the side presently. What's more? He rejected the advances of Brenda in 2013. As if his performances on the pitch were not a joy to behold in their own right!
Henrikh Mkhitaryan belongs in a Manchester United shirt, make no mistake about it. He is our midfield Armenian!