On Monday night, Toronto Maple Leafs center Nazem Kadri scored his hundredth National Hockey League career goal against the Calgary Flames in the second period of a 4-0 victory. When he made it a brace early in the third period, commentator Ray Ferraro, who notched four hundred and eight in his career, deadpanned, "Well, he might as well get started on the second hundred."
Unfortunately, Wayne Rooney is too close to the end to start on another two-fifty. If we're lucky, he'll add a few more important goals like the stunning free kick which rescued a point against Stoke and extended Manchester United's unbeaten run across all competitions to seventeen. Doing so will create some distance between him and Sir Bobby Charlton on the club's career scoring list, reinforcing his greatness, although some may disagree.
What amazes me about his detractors is they will deny that greatness in one breath, then suggest the mark he has set is unbreakable in the next. To my mind, accomplishing something no one else ever will qualifies as greatness. Still, despite appearing to undermine my own argument, I hold a completely opposite view. Wayne Rooney's achievements unarguably rank him among the game's greats but his United scoring record will be broken.
Saving the argument over Wazza's final status for another day, I'll address why I think another player will one day surpass the Scouser.
The factor ruling out the possibility for many is the Bosman Rule. Players move so freely now no one is likely to stay at any one club long enough to score anywhere near a quarter millennium's worth of goals. Horse hockey. Wayne Rooney was ten years old when the Bosman ruling came into being in 1995. He himself has played at more than one club. Free agency may limit the odds but it doesn't make them zero.
On the other hand, if United stopped seeking young talent whose potential represents value for the club's money, instead bringing in only established stars for premium prices, and if they closed their youth academy, then the record might be safe. Even when isolating signings like Alan Smith, Ashley Young, and Eric Bailly, or academy products such as Tom Cleverley, Jonny Evans, and Paul Pogba from pure goal scorers, that isn't the club's policy. Despite transitioning through new ownership then, a decade or so later, management, United remains committed to both developing their own and purchasing the most promising young talent from other clubs. United have brought in Cristiano Ronaldo, Chicharito, Memphis Depay, and Anthony Martial in the new century. They have promoted Danny Welbeck and Marcus Rashford from the youth ranks. It may take another thirty-five years for the next all-time great to appear but, like the Sword in the Stone, many 'brave lads' will be given opportunities to prove themselves worthy.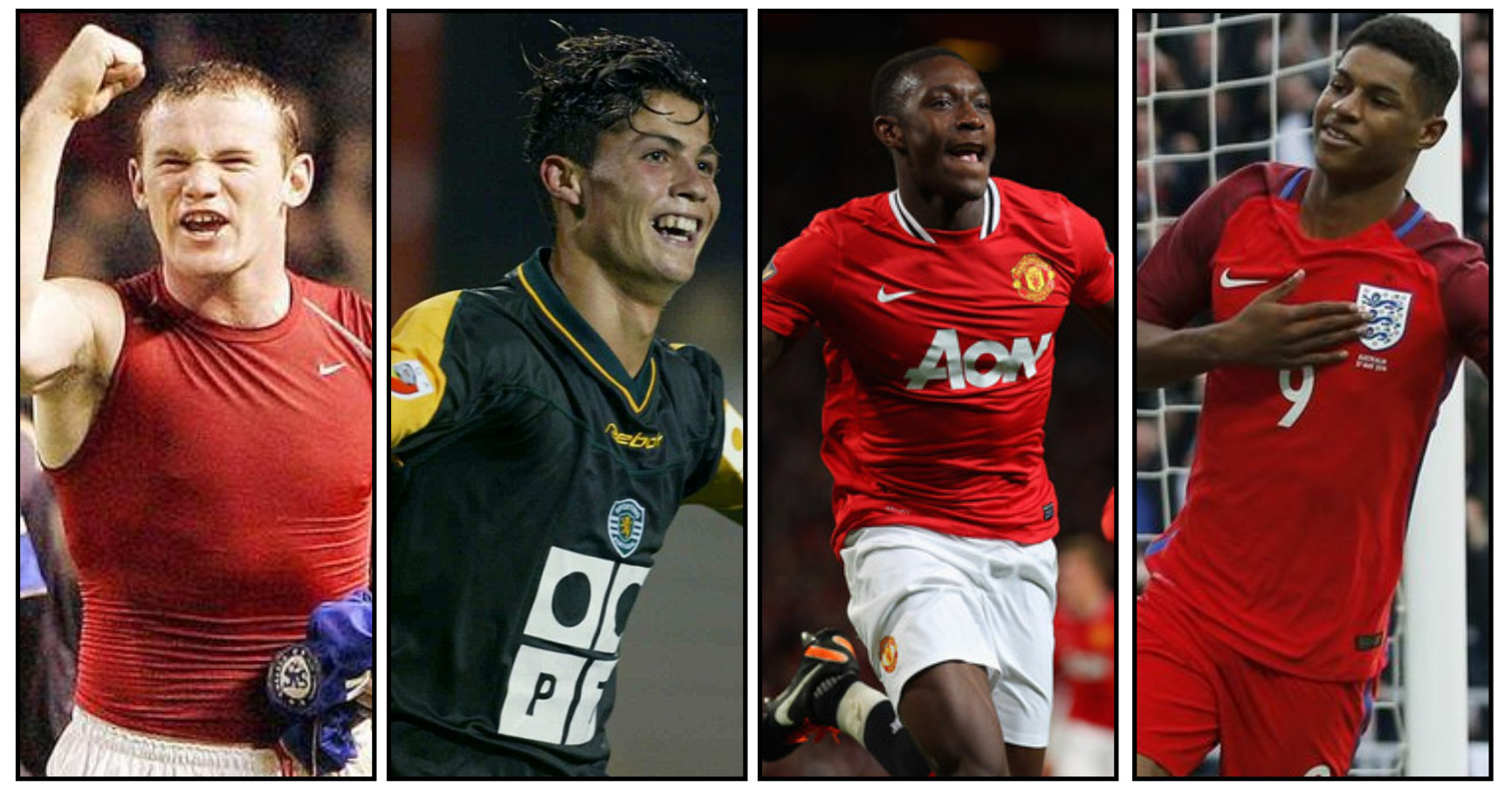 People will point to Ronaldo as proof no one will stay. Only, CR7 has gone on to set Real Madrid's all-time scoring record rather than United's, eclipsing Raul's three hundred twenty-three in 2015. He is now fast approaching four-hundred, despite having only been in the Spanish capital for going on eight seasons. Like Rooney, Ronaldo overtook the previous holder in far fewer matches than that player required to set the milestone. If United's next legend is sufficiently prolific, he may not need to stick around to establish the new standard.
Yet, one key difference between the former teammates, nationality, may limit the field who pursue the new record. Call it patriotism or xenophobia, depending on how much liquid is in your glass, but it's a well-established fact English players tend not to travel. There is the odd Gareth Bale, David Beckham, Michael Owen, Steve McManaman, and John Toshack, but you just won't find England or the UK's top talent globetrotting through their prime years in the manner most other nationalities do. Nor are foreign stars hopelessly enchanted by the English culture and clime. If they weren't Beatles fans before arriving, they can recite John Lennon's immortal lyric by heart before they leave:
If the sun don't come, you get a tan from standing in the English rain.
Thus, if I can have a go at Rooney's notorious weight issues and new beard in one shot, it's more likely a player from one of the Home Nations will be the egg man who catches the Walrus. Goo, goo, g' joob.
Simply put, United's economic might and steeped tradition make it an ultimate destination for those players disinclined to go abroad. Like a teenaged Rooney who couldn't envision Goodison Park having the capacity to hold his future, in order to prove their greatness, many among the best young players will come to Old Trafford. The Theater of Dreams is their Santiago Bernabeu or Nou Camp.
So, if money and greater challenges abroad are not serious impediments to the likelihood some future star will dethrone Rooney, what about the difficulties inherent in today's game? As the Northern Loudmouth mentioned in his backhanded tribute, Wazza's penchant for eating, drinking, and smoking make him the last of a bygone era. Fitness is a 24/7/365 priority for today's footballer. Consequently, the game is faster, defenders are no longer only slightly more mobile than orange traffic cones, time and space in the attacking third are increasingly limited, and scoring more difficult. This is especially so in English football, where tackling is still prioritized and referees not named Mike Dean are more inclined to let play continue than blow their whistle for a foul. Is two-hundred fifty goals still attainable under such conditions?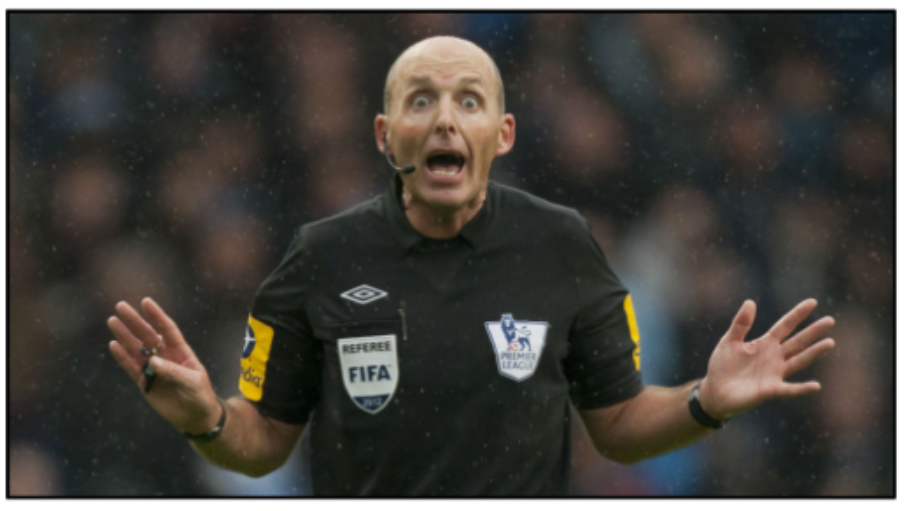 I think it is. Rooney has not distanced himself from the pack in the manner Ronaldo and Lionel Messi are currently doing at Real Madrid and Barcelona, respectively, or Wayne Gretzky and Sadaharu Oh did in their sports. Wazza's scoring rate not what it was in his prime, he has barely managed to catch Sir Bobby Charlton. For that matter, Denis Law's two hundred thirty-seven United goals weren't too far behind, either. In his final season, at City, Law managed nine league goals. If he scored another four goals in other competitions, which is difficult to determine as City's records are not so readily available as United's, it would have been enough to match Sir Bobby's mark had he done likewise while continuing to wear a red shirt. The point is we are not discussing an otherworldly number.
Remember, too, Rooney hasn't been United's main threat most seasons. His versatility saw him cede the primary goalscorer's role to CR7, then Robin van Persie. His atypical willingness to share the spotlight also saw him divide the spoils with Ruud van Nistlerooy and Dimitar Berbatov. What could a more selfish striker accomplish? Thirty-five-year-old Zlatan Ibrahimović is on nineteen goals in twenty-seven appearances at the moment. The Swede has put up similar numbers throughout his career. What is there other than injury to prevent a young player with similar talent, confidence, and determination from racking up twenty-five to thirty-five goals per season through his prime?
Nor would a career United man need set so torrid a pace. Marcus Rashford has fourteen goals in thirty-two United appearances overall, thirteen as a substitute. He is only nineteen. Were he to average a not-unrealistic fifteen goals per year in the Premier League alone from next season until he is thirty-two, he would be at two hundred league goals. Assume a handful more annually in other competitions, he is right there with Rooney.
When you examine the possibilities with a critical eye, Rooney's mark is by no means an exception to the adage records were meant to be broken. That makes it no less special. It just means we'll all have something to look forward to, and back upon, in our retirement.