Forgotten among Manchester United's superstars, one man from Bilbao has been quietly excellent.
While Paul Pogba was having perhaps a career-worst match and Michael Carrick was being erased from existence by the perpetual motion machine known as Adam Lallana, there was at least one United midfielder doing his job right. Hassling and harrying, snapping and snarling, passing and moving. Always looking for a break, an angle, to work United back to parity with their hated rivals.
That man was Ander Herrera, the club's new warrior-king.
With Pogba and Zlatan stealing the limelight while Phil Jones and Marco Rojo surprised us by not being completely, staggeringly incompetent, the little Basque midfielder's brilliance has been overlooked. His commitment to consistent excellence is clear for all to see. Not simply his own excellence but those around him. It drives his unyielding competitiveness.
Pogba is the most expensive, Carrick the respected elder statesman, but Herrera is the most complete in United's starting midfield trio. Blessed with good technique, rhythm, intelligence, and aggression. Not only does Herrera do the donkey, recycling possession like a remorseless machine, he creates chances going forward, too. This season has seen our man Ander create a scoring opportunity every 63 minutes and make more than one key pass a game in the opposition half.
Carrick may have Roy Keane's old number 16 shirt but Herrera is heir-apparent to the man once described as the "Tony Soprano of Old Trafford."
It is an appropriate comparison. Herrera does indeed have the face of an angelic choir boy baking biscuits for the local congregation, yet behind that cheeky grin lies a devil's spirit, a trickster with a mean streak longer than the East Lancs Road. Sunday's game against Liverpool once again demonstrated Herrera's skill in the art of the tactical foul. His devious cunning, pushing boundaries with bloody-minded belligerence helped get Roberto Firminio booked. Herrera is the dirty bastard necessary to any team with high aspirations. It's no wonder José Mourinho is such a big fan.
If Herrera were a politician, he'd be Alastair Campbell with a Basque accent.
These may not be palatable traits to naïve purists but such men have always populated the game throughout the world. Every great team has at least one and they provide their own entertainment. The ability to fire up teammates and supporters sat in the stands. To add drama with their spiky, confrontational competitiveness. These men make sure standards are maintained by all at a football club while giving us perversely enjoyable theater.
None of these traits should be surprising. Basque football has always fused British and Spanish traditions ever since being brought to the region by a combination of British steel workers, exchange students returning home from England, and a series of successful British managers including that celebrated duo,Fred Pentland and William Garbutt, in the 1920's and 30's. Indeed, despite hailing from Argentina, Marcelo Bielsa's own commitment to perfection and unrelenting work-ethic dovetailed superbly in that corner of the world.
With any hint of a drop in standards, you can imagine Herrera won't hesitate to deliver a volley of rather stiff, Malcolm Tuckeresque verbiage in someone's direction or cuff an errant teammate 'round the ear for not marking up on a throw-in. Every manager needs trusted lieutenants on the pitch. Herrera is undoubtedly one of Mourinho's.
In 2014, when Herrera was eventually purchased after an original attempt so botched it could have been carried out by the UK's Brexit negotiation team, many scratched their heads at a fee approaching £27 million. This was a lot of money for the midfielder from Bielsa's admired Athletic Bilbao team, overshadowed as he was by Javi Martínez, Iker Muniain, and Fernando Llorente.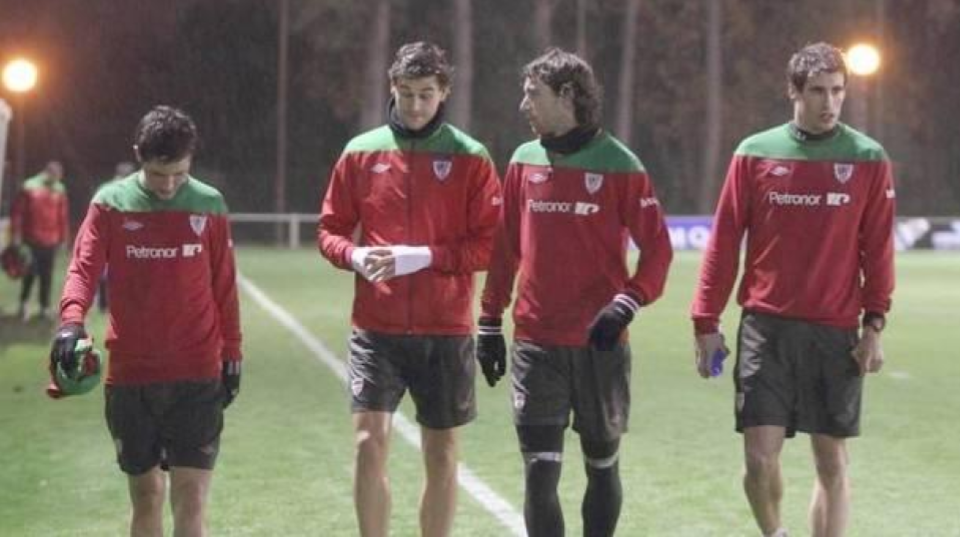 Such feeling was only heightened by his inconsistent playing time under dour Dutchman Louis Van Gaal. Herrera would get a run of games before disappearing without a trace for weeks, leaving everyone, likely including Herrera himself, scratching their heads.
With United's transition now finally resembling a substantial revival, there is little doubt anymore about the recently christened Spanish International's importance to Manchester United's future. Hated, adored but never ignored, the amazing Ander Herrera is the epitome of everything to which Manchester United should aspire.