So, I'm watching the Zorya Luhansk/Manchester United feed on Thursday night. The players are freezing their assets off in the early Ukrainian winter, except maybe Sergio Romero, who has thick gloves and a lit flare or two to keep him warm. BT Sport has even assigned an apropos analyst for the match: another of Loudmouth's Proper Football Men, Owen Hargreaves. Considering the former Bayern, United player, not to mention City bench warmer was born and raised in Calgary, Alberta, I'm thinking it's safe to say he knows cold weather. What I'm not sure he knows is what he's talking about.
A persistent theme from Hargreaves during Man United broadcasts is the side's poor tempo. He harps on their need to move the ball quicker, more crisply. In general, I agree with his sentiment. However, on an uneven, frozen pitch, where it's difficult to maintain footing, perilous to a player's health to suddenly change direction, the ball either bounces unpredictably, or skitters madly away, everything naturally slows down. As I've mentioned, the transplanted Canadian should already know this. Why he didn't factor that knowledge into his commentary, I can't say.
Regardless, it was his assessment regarding José Mourinho's continuing player evaluations that flummoxed me. Noting squad depth and making exception for injuries, Hargreaves suggested the Portuguese had arrived at a place where, other than one position, his starting eleven picks itself.
This is news to me, as Mourinho has yet to play ten of the same eleven in successive matches since taking over. Contextually though, Hargreave's remark was presented as a recent development. Here, then, are the starting lineups for United's last eleven matches across all competitions.

Given "pencilled in" starters are noted in bold, a quick glance doesn't reveal ten of eleven slots as being predetermined. Even when you allow for injuries, at most you can identify nine spots as nailed down. Nine rather than ten may seem semantic. Still, I would argue it's really eight, at best.
Which places have players made their own? Captain Obvious reports David de Gea is the number one keeper and Zlatan Ibrahimović first option up front. The midfield is comparatively settled, as well. Ander Herrera and Paul Pogba have have featured in virtually every match. Juan Mata also held down a spot until recently. Now, that place seemingly belongs to Henrikh Mkhitaryan, although it will take another two or three league games to confirm whether it's a permanent change.
The fourth spot seems to rotate according to Mourinho's anticipated needs for a specific match. As Hargreaves discussed with his broadcast partner, José has five players from which to choose: whoever is no longer locked in between Mata and Mkhitaryan, Michael Carrick, Marouane Fellaini, Jesse Lingard, or, when three forwards are deployed, Anthony Martial.
Bastian Schweinsteiger is now practicing with the first team, but there is no indication he has forced his way into the midfield rotation. Meanwhile, Mourinho's preoccupation with defending and attacking goals in the air has afforded Fellaini a non-expiring get-out-of-jail-free card, in turn condemning the more fluid Morgan Schneiderlin to January'r transfer window rumor mill.
Due to chronic injury and rumored personality clashes, the back four offers little clarity. All that can be said with certainty is, when fit, Antonio Valencia holds down the right back position.
At the season's outset, Luke Shaw had reportedly won the left back job. His recurring knocks along with an alleged attitude problem have caused the boss to experiment with Marcos Rojo, Danny Blind, and Matteo Darmian in the role.
More centrally, early doors suggested Chris Smalling and Eric Bailly were José's preferred center half pairing. Like Shaw, Smalling was written up in the fish wrappings as a thorn in his gaffer's side, although his absence is due to a broken toe. His first team status is debatable until he returns to fitness, however. Meanwhile, Phil Jones has stunned the known universe by not only filling in ably, but convincingly staking his own claim to the role. Still, Beeker played exclusively on the right side during his renaissance, then was rested when Bailly returned this week for the Zorya clash.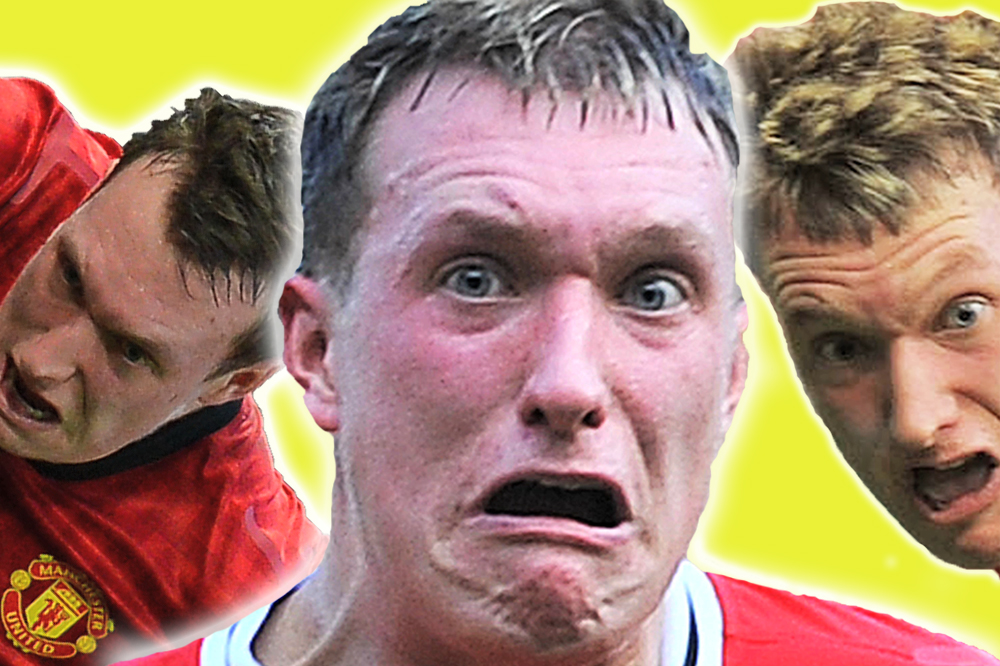 Back in the Pleistocine epoch, before his long running battle with injury, the former Blackburn Rover showed some versatility, playing at center half, right back, and in midfield. Whether Mourinho is willing offer the opportunity to move over, or will simply stick with Marcos Rojo as Bailly's partner until Smalling returns, hasn't been mooted. Regardless, the Ivorian will be off to Gabon in January for the African Cup of Nations, affording Jones another chance to make his case even should Smalling be reinstalled.
Up front, Wayne Rooney began the campaign as Ibra's "untouchable" partner. As September stretched into October, Mourinho became as tired with MC Hammer as the rest of the world. Marcus Rashford assumed Rooney's role. Like Chicharito back in the day, the youngster has proven more effective as a super sub than a starter. Of late, José has used both players, with Martial and Mata called upon here and there in the bargain.
Taking stock then, second striker, one midfield spot, and left back are still roles being auditioned. Another midfield spot might have been claimed by Mkhitaryan or could still belong to Mata. Nor is the left center half spot clearly still assigned to Smalling.
Rather than ten, we're talking between six and eight spots in Mourinho's starting XI being nailed down. That's not the nearly completed work Owen Hargreaves was touting. Perhaps having to wear mittens nine months of twelve as a child impaired the retired midfielder's basic maths development.
Nonetheless, having cleared two-thirds to three-quarters of the clutter left by David Moyes and Louis van Gaal is progress for the manager. Providing the club can avoid further injury, February, when Bailly returns from Gabon, is a reasonable target date to begin reading recurring versions of "Jose Mourinho named the same starting XI…" in various match reports. Just in time to make a serious assault on the Champions League places.