Having grown up in Canada, I can attest to the simple pleasure inherent in seeing one's breath when exhaling on a crisp winter's day. When it instantly crystallizes, then shatters on the ground at your feet, that might be too cold.
Thankfully, it wasn't quite so bad for United in Ukraine on Thursday evening. If you're like me, a glass half full sort, you should be viewing Manchester United's trip to the frozen tundra, also known as the Chornomorets Stadium in Odessa, as good preparation for the upcoming holiday fixtures rather than a needless risk to player safety brought on by poor planning. While no Premier League stadium will force players to take the pitch under such abject conditions thanks to available resources, such as subterranean heating systems, exposure to the below freezing temperatures afforded United, their newest players especially, a head start in acclimatizing to the Prem's most grueling, congested fixture dates.
Time in the Bundesliga had already helped prepare Henrikh Mkhitaryan for the Ukraine winter's inhospitality. His mazy run for the match's opening goal suggested he might fancy a cameo in a Game of Thrones episode. Winter is coming, indeed.
Eric Bailly, just back from a knee injury, previously played in Spain's milder climes. Thus, his first taste of real weather could see him even more enthusiastic over the opportunity to play his January football in Gabon, defending Ivory Coast's African Cup of Nations' championship. Although, playing center back in short sleeves, attempting a bicycle kick in the Zorya Luhansk box, and launching himself with complete abandon into an aerial fifty-fifty despite the landing area being more like an asphalt tarmac than a grassy meadow, suggest the African would eagerly play at the North Pole in a blizzard if such were the only match available.
Zlatan Ibrahimović, being your typical Swede, is used to frigid conditions but has yet to actually play through a winter in his professional career. Yet his goal to put the match to bed, Ibra's seventh in the last six games, imply he is up for any challenge, as well.
Paul Pogba knows the English winter, having begun his senior career with United. He wasn't a regular in Sir Alex Ferguson's first XI, however, so hasn't tested himself fully against its rigors. Apparently he's up to it. His defensive pressure forced the first of two successive bad Zorya passes which led to Mkhitaryan's goal. Then, he pirouetted to one-time a loose ball up the pitch, earning the assist on Zlatan's.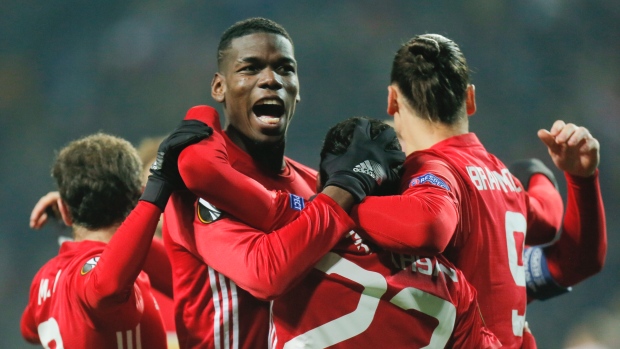 That all four featured, and positively, in a difficult environment was a needed step in the squad's development under José Mourinho. There were other things to be learned, as well.
If, for some inexplicable reason, anyone still required proof Wayne Rooney has lost a step, the pitch condition and cold temperature combined to provide irrefutable evidence. If you were paying attention in chemistry class, you'll know matter tends to contract in the cold. This not only makes the ground harder, but the ball, as well. Unlike it would on normal, springy turf, the through balls in Odessa didn't slow their roll. Rather, they skittered away from their intended targets like severely bloated, whitewashed hockey pucks. Many players on both sides found themselves unable to run onto passes. For Rooney, though, it was more painfully obvious. Still, the United captain showed the intelligence to adapt. His run across the top of the eighteen culminated in a long volley Luhansk keeper Igor Levchenko was forced to palm over the bar. Despite attempting only two shots to the younger Pogba's five, Wazza's was the only one on target.
When the ball wasn't skittering along the frozen ground, it was bouncing at the most inconvenient times for players trying to control incoming passes or their dribble. With very little traction, players also needed to stay mindful of their footing. Hence the more deliberate pace and frequent shots from distance, benefiting defenders. As Zorya did far and away more defending, they naturally benefited the most, that is, until United found ways to strike on the counter.
Neither United goal was produced by carefully orchestrated movements, despite the visitors spending most of the evening with the ball at their feet. If conditions had been better, previous matches, such as the corresponding tie at Old Trafford and the Burnley match, tell us José's group still wouldn't have scored more. Despite boasting a litany of skilled players on whom to call, this Mourinho squad is like every other the Portuguese has managed: a naturally counterattacking outfit. Although he talks up a desire for positive football, the manager knows this. It's why Ander Herrera repeatedly pressed high to disrupt Zorya attacks before they could even begin. More importantly, it's why both goals were derived from balls won in the middle of the pitch, sparking quick counters. As pleasing as it would be to see a potent, dominant United attack, manager, players, and supporters alike must come to grips with the side's true nature if it is to make a move up the table in the New Year.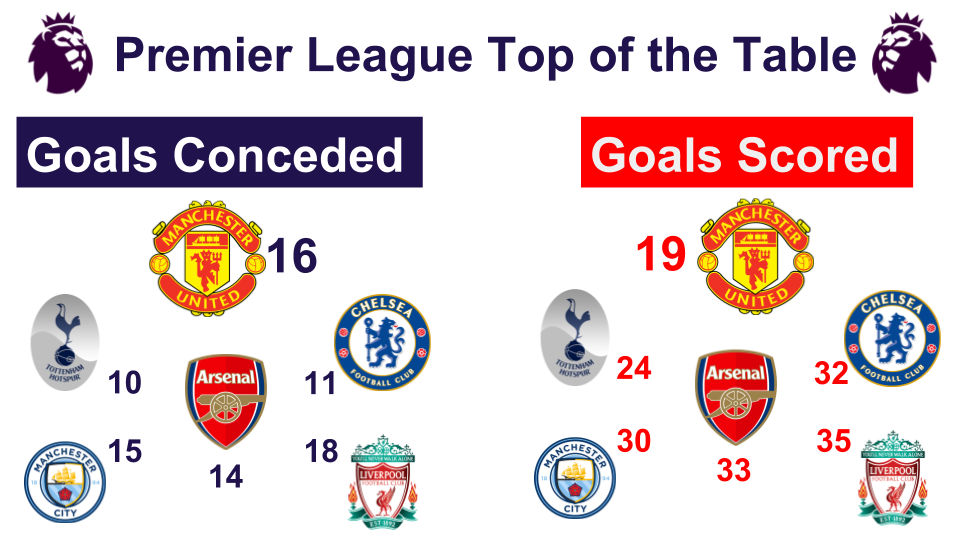 Yes, holding possession means the opposition cannot score. Still, the difference between United and the clubs above them in the Premier League is less reflected by goals conceded than by those scored. This United side may be better served trusting in its defending and inviting opponents to hold the ball more. Then the tactics which worked so ably in the second half in Odessa might be used to actually win matches in league competition. Press high, score on the counter, but only focus on possession after having built a two or three-goal lead.
I know José doesn't rate the modern day models but I think it was the original Albert Einstein who said the definition of insanity is repeatedly trying to be another Barcelona despite never achieving the same results.