So, I'm thinking geriatric buddy films might be trending with on-demand movie watchers in Manchester ahead of the holidays. You know, flicks like Space Cowboys, Grudge Match, Bucket List, and Grumpy Old Men. If it's Grumpy Old Men, Yaya Touré should be cast in the Walter Matthau role, although he'll probably be sticking birthday cakes in the back of Bastian Schweinsteiger's car, rather than stinky fish. Schweini, as you're probably guessing, will be tapped to play Jack Lemmon's part. Which is perfect because then Uli Hoeness can stand in for Burgess Meredith as the über-grumpy father. I haven't seen Pep Guardiola in drag, so I don't know whether he could pull it off, but I think he has to accept the Ann Margret role by default.
What I'm talking about, of course, is how both players are making the best of one last opportunity to shine.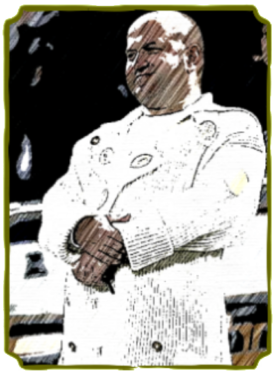 The Ivorian found himself on the outs with Guardiola to start the campaign not so much because he was lurching around the pitch like a Vauxhall with three hundred thousand miles on the engine. Rather, his agent decided to try to bully Pep into playing him through the press. Then, when the new City boss announced Yaya would not feature until said agent issued an apology to both him and the club, Dimitri Seluk doubled down on the vitriol.
"What do I need to apologise for? Guardiola wins a few games and he thinks he is king. I live in Europe so I can say whatever I like and Guardiola can't stop me."
Obviously, a role needs to be written into Grumpy Old Men's Manc redux for the Ukrainian.
It took roughly six weeks for Yaya to realize Pep wasn't going to back down. Stuck between a rock and a hard head, Touré swallowed his pride, then issued an apology. True to his word, Guardiola promptly put him back in the starting XI. The player responded, scoring twice against Crystal Palace in his return. Make no mistake, he still lurched around the pitch like a rusty old clunker, but the long rest no doubt added a little fuel to the tank.
Over at Old Trafford, Schweini had no cause to apologize. He'd been frozen out simply because José Mourinho, another actor suitable for a role in our little adaption, simply didn't rate him. Banishing the Bayern and die Mannschaft legend to the youth squad wasn't called for but Basti handled it like the true professional he is.
While his advisor didn't get involved, players and executives at Bayern did. Karl-Heinz Rummenigge weighed in first, claiming the Rekordmeister would never treat a legend so poorly. Thomas Müller, Philipp Lahm, and Manuel Neuer expressed their dismay. When he was finally brought back into the first team as emergency cover for suspensions and injuries, Uli Hoeness suggested Schweinsteiger may be about to retire but should nonetheless squeeze every ha'penny of his remaining salary from United.
"I would let them bleed until the last day and then say goodbye. I would play golf every month, offer United my work, and accompany Ana Ivanović (Schweini's touring pro wife) to tennis matches. A club like that should be punished."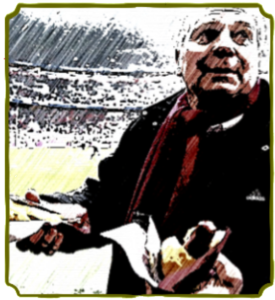 Talk of punishment coming from a man imprisoned for three-and-a-half years on a tax evasion conviction is, pardon the pun, a bit rich. Yet, Schweinsteiger distanced himself from every criticism of his new club, regularly tweeting out his support ahead of matches, congratulating the players on victories, never gloating over defeats, always promising to be ready when his opportunity came.
On Wednesday evening in the League Cup, that opportunity arrived. It wasn't the whole game offered to Touré. Rather, it was less than ten minutes, including stoppage time, with United already up 3-1 on West Ham. The manager who had exiled him, Mourinho, wasn't even in the stadium, being made to serve his second one-match ban in a month for acting out against referees. If Rui Faria hadn't confirmed on the weekend that "José is always in charge" you might have thought the Portuguese's number two had played a bit of while-the-cat's-away by sending Schweini onto the pitch. Nevertheless, supporters greeted him with a roar, repeated it every time he touched the ball, and were duly rewarded for their devotion.
In added time, David De Gea launched a goal kick down the left flank to Wayne Rooney. As the captain gathered in the ball, Basti overlapped him as instinctively as if they had been playing together all season. Likewise, Rooney sent the ball into his path. Schweini ran onto it, one-touching it laterally to Ander Herrera. The Basque took it from level with the eighteen to the end line, then squared it back for Zlatan Ibrahimović to tap in for his brace.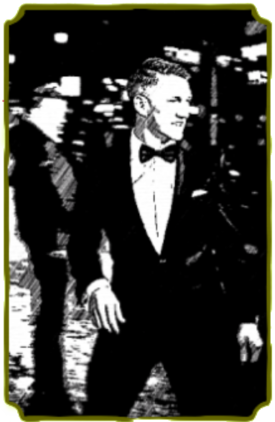 The goal came against a side which had thrown in the towel. The Hammers could not be accused of playing with pride. Regardless, Schweini used the moment to deliver to his absent boss the same message Yaya had sent Pep: "I'm not done yet."
All talk of faded skills and old legs aside, his is the heart and determination one wants to see in a United player. Even if he doesn't step on the pitch again at Old Trafford, Mourinho should not make the same mistake twice. Bastian Schweinsteiger should be training with the first team, traveling with them, and otherwise be afforded as much time as is available before his contract expires to mentor the squad's younger members, who still must learn to be the professional he is. Uli Hoeness was only half right. Let Schweini squeeze the club for full value, yes, as long as they can squeeze every ounce of positive influence from him in return.