Just as United's garden appeared rosier after a convincing victory over an abject Swansea City, their efforts were overshadowed by Mourinho's scathing post-match comments regarding the commitment, or supposed lack of, defenders Chris Smalling and Luke Shaw.
United, despite having the freedom of the Liberty Stadium in the first-half, played with fluidity and incision with the link-up between the returning Wayne Rooney and Zlatan Ibrahimovic particularly impressive. The latter had got over his most barren spell in front of goal for a decade and the confidence had returned. Although the Swede picked up a costly booking, ruling him out of next weekend's clash against Arsenal, United left Wales with positives to bank ahead of that big game.
Rather than hammering home the positives and transmit confidence after a decent win, there was only one topic of discussion which came from beating Bob Bradley's pushovers: Injury-gate, The fiasco has left more questions than answers:
Was Mourinho right to single out Shaw and Smalling?
Mourinho has been long considered the best heir apparent to Sir Alex Ferguson, but never would you see the Scot dig out his players in public, regardless of how strongly he felt about a situation that got him riled. Mourinho has been accustomed to having warriors in his sides of yester year: The likes of Terry and Drogba in his first Chelsea side, Pepe at Real Madrid, Materazzi and Cristian Chivu at Inter Milan. The latter battled back from a fractured skull to help win them the Champions League. Mourinho has relied upon these characters to be the bedrock of his sides – where personality counts equal to talent.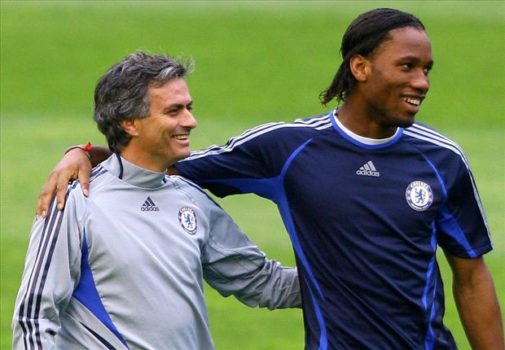 Mourinho's outlandish public statement appeared to be a bemoaning and frustration stemming from the realisation that this United side is not littered with the big personalities that have been the foundation for many of his title winning sides. Mourinho's criticism has left him red faced as far as Smalling is concerned, with widespread, yet unconfirmed reports, that he has broken his toe.
After a rocky start, Smalling was emerging as the voice and leader at the back, entrusted with the captain's armband when Wayne Rooney was dropped. After his defensive horror show against Chelsea, being accused of effectively refusing to play was far from any leadership qualities befitting of the armband.
Mourinho probably expected better from one of his more senior defenders, especially as Phil Jones and Ashley Young returned from the wilderness to fill the gaps, despite next to no playing time for either. Mourinho lauded their character, which was a massive black mark next to Smalling and Shaw's names.
The left-back has been subject to recurring criticism from Mourinho, which suggests larger issues are at play between the pair. Mourinho objected to the full-back's proposed wages when Chelsea and United were battling for his signature, saying he would 'kill' the dressing room camaraderie.
He was dug out for his part in United's defeat to Watford in September and has struggled to make the cards fall in his favour since. The guy deserves a bit of slack, though: The injury he suffered was horrific and the likes of Alan Smith, Djibril Cisse and Eduardo da Silva could not resurrect their careers to the same levels after suffering similarly. He was bound to need time to get his career back on track but whether Mourinho will give him that opportunity is up in the air with what has happened.
As it has transpired, it is logical to surmise Smalling was in fact playing through the pain, something Mourinho is longing for.
That said, it was a ruthless message that United, as a collective, need a change in mentality and culture if they want to get back to the Ferguson heights.
If not entirely appropriate, it can be argued it needed to be said.
Are United players a soft touch?
http://gty.im/485191878
United fans of a particular age would find the idea of players pulling out of games if not 100% completely unfathomable. In the modern era, the likes of Roy Keane and Nemanja Vidic sitting in the stands even feeling 80% is a situation difficult to comprehend. United have lost their edge- Shaw's brother had to deny using obscene language on social media directed at the manager and, in Anthony Martial's case, crying to his agent who quotes the Frenchman's discontent at his squad number being given to Zlatan Ibrahimovic.
Players got over the 4-0 humiliation at Chelsea with a mix of selfies and cringe-worthy Snapchats. Call me old fashioned, and I'm not saying players cannot enjoy themselves, but what happened to knuckling down and showing some hurt and anger? It was as if United were barely aware of the gravity of their situation, languishing in 8th place before the Swansea victory.
It is an indictment of today's football in general, but players seem to hold all the cards. It was telling that, according to certain reports, Mourinho has ordered a full investigation into the club's structure, particularly the medical department. United's casualty list has shown no signs of abating in recent years, with the stretching of the club's resources becoming an annual tradition.
You can count the so-called 'warriors' United currently possess on one hand. This is why Mourinho needs time to mould a United side full of personalities: players are too much of a protected breed these days and this was at the heart of Mourinho's spleen venting in Shaw and Smalling's direction.
United have become a 'nice' side, who are far from intimidating to play against. They need their edge back and Mourinho needs the chance and time to bring that back.
Do players play through the pain any longer?
United fans would be entitled to have reservations about the playing through the pain concept and whether it can be associated with their current crop. The cotton wool appears to come out far too frequently for Mourinho's liking. Players seem to be particularly fearful of aggravating an injury with the sports science fad ever increasing in prevalence in the modern era.
Scores of ex-professionals have come out, in light of Injury-Gate, stating they seldom played at 100% or ever felt fully fit. If anything, it added weight to Mourinho's gripe that players do not battle through the pain and are too mollycoddled. It is why acts of heroism like Kasper Schmeichel playing through a broken hand a week ago, that used to be second nature to professionals, are now extravagantly hailed as they are abnormal instances in today's climate.
Playing through the pain barrier has become a mere pipe-dream. A far cry from yester year. It is a reality Mourinho is finding hard to accept.
Does that make Mourinho out of touch?
Mourinho has already created some controversial scenarios in his brief tenure as United manager: Exiling Bastian Schweinsteiger, the continuing omission of Henrikh Mkhitaryan, despite Mourinho stating he needs to adapt to English football and now the public condemnation of Shaw and Smalling.
He should not be branded 'out of touch' just because he finds players declaring a reluctance a play through the pain hard to stomach. Things have fallen by the wayside in Mourinho's last 18 months. When the going gets tough, his tendency has been to rat out his players in the public eye.
Criticising the England duo was a clear message to the rest of the squad, outlining the level of character he expects from his side, in his mission to rekindle the fight his previous title winners showed in abundance. Sensitivity is rife in football, but Mourinho being so open in his frustrations told me that he is intent on creating a sterner United side and wants everyone pulling in the same direction.
For all of Mourinho's past controversies, it is clear he simply wants United to toughen up and for the players to put their bodies on the line for the shirt and the fans. Any fan will say that is what they want too. What is the harm in that?
Injury-gate has put United in the spotlight, at a time when they least need the attention. United are playing catch up and, like the first half against Swansea, they need to let their football do the talking.