The phrase "actions speak louder than words" goes back to the very late seventeenth century, when it was written in the political satire "Will and Doom" by American author, judge, and Christian minister Gersham Bulkely as "actions are more significant than words." Like the vast majority of our history, though, we ignore it. We're more willing to listen to rhetoric than consider the speaker's motives.
For instance, there is the Leave claim that £350 million being sent to Europe annually could instead be applied to the National Health Service. Except, in data readily available to anyone interested in checking, the figure was a gross number which didn't account for the fact most of the funds find their way back to Britain to support struggling economies in places like Cornwall and Sunderland. Upon winning the referendum, Leave campaigners who had always known the truth immediately walked back the promise, both its principals conveniently blaming the other faction within their split group. Similarly, Americans voted yesterday to decide a race polls found too close to predict between a woman uncomfortable with public speaking, but who has thirty years of political action behind her, and a man willing to say whatever anyone wants to hear, or doesn't, but whose personal accomplishments are littered with failed acts including bankruptcies and lawsuits brought on by unpaid contractors and lawyers.
No, for the vast majority, words speak louder than action. We become easily alarmed when someone utters something controversial. We immediately demand, then are placated, when they apologise. Yet, we are too lazy to follow-up and be sure their actions support their stated position. It's a shame.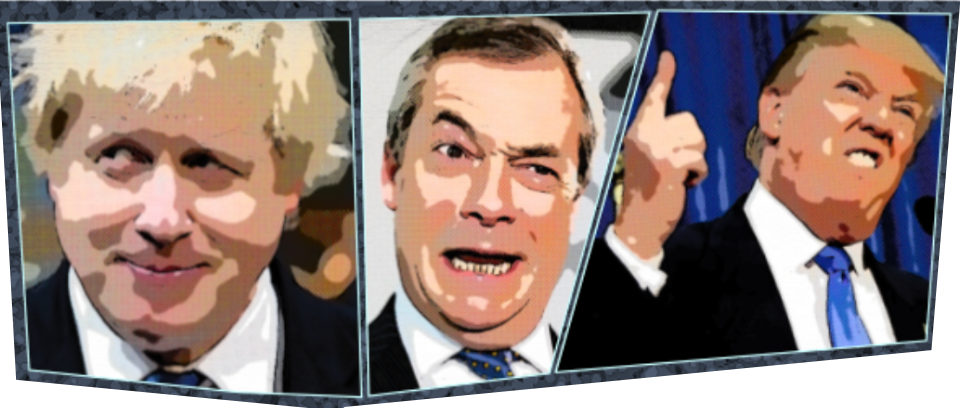 Of course, determining a person, or especially a corporate entity's actions is difficult. They frequently say one thing while doing another, with the public only realizing the hypocrisy after it's too late. Football is political in this sense, hardly a shock considering it's become heavily corporatized.
Going into the international break, Manchester United manager José Mourinho made a series of very cryptic remarks regarding some possibly injured players' commitment. In essence, his position was they should be willing to play through their pain for the club's sake.
Of course, it's difficult to determine whether Mourinho's allegations have any founding. He didn't specify which players he was discussing. Defenders Chris Smalling and Luke Shaw were, at the last minute, unavailable to him going into the weekend match against Swansea City, leading to media speculation they were his unnamed targets. Speculation is all it was, though. By avoiding specifics, the manager can say whatever he pleases while escaping any liability. Like the Brexit promises plastered on buses across the UK, it's highly questionable whether there's any truth to his statements. People who like Mourinho will take him at his word. Those who don't, will not.
Admittedly, I have written against Mourinho's presence at Old Trafford extensively on this site. So, no, I don't particularly like him for United manager. On the other hand, I also try to maintain a modicum of journalistic integrity. In that light, I can't say with certainty the Portuguese's remarks were directed towards Smalling or Shaw.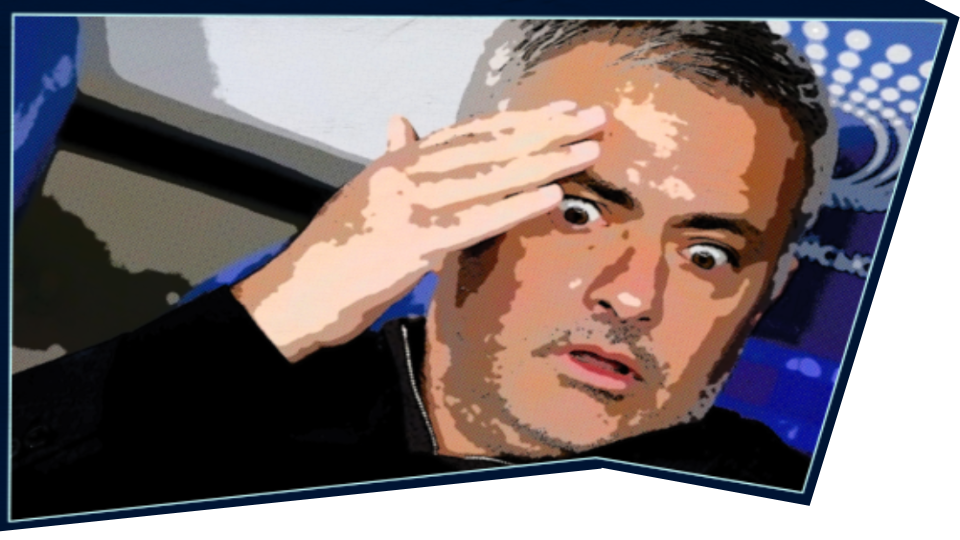 In fact, neither you nor I know the exact nature of Smalling's injury. Mourinho indicated in his post-match presser for the Chelsea match that the England international's poor performance had been due to playing hurt. Yet, several matches later, the club has released no specific details. Again, we don't know who Mourinho believes is using injury as an excuse to avoid work. So, let's ignore the possible hypocrisy (or unbelievable stupidity) in the Blame Shifting One's remarks, one week suggesting the player's knock had contributed heavily to one of the club's most embarrassing defeats then maybe, just maybe, two weeks later obliquely hinting same player should be making himself available after he opted out of a match the side won handily.
Instead, let's discuss the other player whom it appears the manager was singling out. We do know something about Luke Shaw's injury. In fact, through personal misfortune, I know a great deal more than most. Unlike Shaw, my leg was not broken by the raised cleat of a human being moving at speed. In my case, it was an automobile. Its driver, similar to a player who knows he's about to go into the referee's book, quickly left the scene. While my injuries were more extensive, including concussion, permanent hearing loss in one ear, and abrasions over much of my body, the point of contact was the same for me as the young United left back, and inflicted the same damage. Double break, fib and tib.
My accident occurred on 28 August, 2015. I woke in the hospital exactly a fortnight later, eager to write, but having missed David de Gea signing a contract extension with the club. It was also three days before Shaw would suffer his horrific double fracture, and just shy of a month before NY Mets shortstop Ruben Téjada would, as well, after an unfortunate collision at second base with LA Dodger Chase Utley. Although I consider myself a rational person, I couldn't help wondering whether I was responsible for their pain, because "tragedies always occur in threes" and I was the first.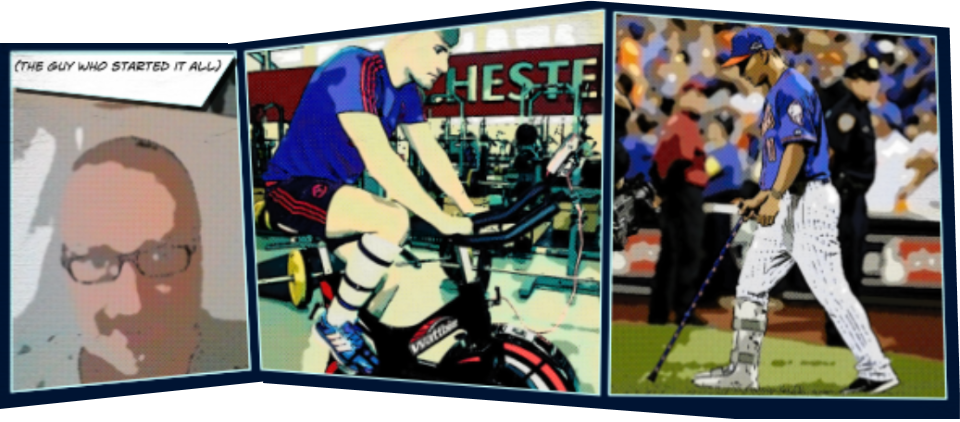 Superstition aside, the point is Luke Shaw and I are both a little more than a year removed from our accidents. He is thirty years my junior, has access to far greater care, and is/was much fitter. Nevertheless, I am certain he is still in recovery, just as I am. A double leg break is simply too traumatic an injury to heal to the point the victim might forget it ever occurred.
Nor are its effects limited to the one leg. As well as feeling bone pain during shifts in barometric pressure, there are muscular issues stemming from extended bed rest. I stretch my ankles and calves extensively throughout the day, everyday. As Shaw did, I went through therapy on the bike and in the pool. None of those exercises require you to support your own weight, however. When I have been sitting or laying down for some time, I have to work through excruciating pain for several steps, we're talking the equivalent of a city block or two, before I'm able to walk normally. Running remains out of the question. I have tendonitis in both ankles, and am dealing with plantar fasciitis in the good leg's heel, on which, for a time, I put most of my weight. Favoring that leg, as instinctual as it is, also led to back and hip issues. To limit swelling, I take anti-inflammatories twice daily, which irritates my stomach. Shaw, as I said, has better care, but remains subject to any of these complications.
I continue to make progress, but, while the mopheaded youngster is literally miles ahead of me, I cannot believe he is in the clear. I live in a warm tropical environment where rain is intermittent. He lives in the cold damp northwest of England where precipitation often seems the default clime. He is bound to feel pain, and there will be unpredictable days when it will be significantly worse.
So, again, I don't think José Mourinho is the right manager for United based on his one-dimensional approach and questionable man-management skills. We can get into how well Eden Hazard is playing this year after becoming a virtual wraith under Mou's withering criticism at Stamford Bridge, which began in 2014 during the Blues title run and continued through the disastrous 2015/16 campaign. We can note Hazard was the player Mourinho notoriously castigated team doctor Eva Carneiro for treating in that lost season. We can't believe his similar treatment and opinions regarding United players is coincidence. Even if he has learned not to name names, the evidence is there. The bully in Mourinho likes to have whipping boys to blame when things go wrong, whether they're merely hiccups in a trophy-laden season or, unchecked, become wholesale collapse in the next, leaving a defending champion on the outskirts of a relegation battle.
Ripping away at star players' confidence is destructive behavior no supporter should want to see in a manager charged with rebuilding his team's legacy. Evidence doesn't matter, though. If you like Mou, he can do no wrong. It is the fault of others the team continues to struggle. After all, he says so.