Riddle me this. What do Avram and Joel Glazer have in common with Harry Frazee? If you follow baseball, as well as football, you know the answer. Both the Glazers and Frazee fall into the absentee ownership category. Frazee owned the American League's Boston Red Sox from 1916 to 1923. Baseball was merely a side project, however. Frazee's passion was the theater. Thus, needing to raise capital for a new production, he had no reservations whatsoever in selling his star player, one George Herman Ruth, to the New York Yankees for $100,000.
Even if you're not a baseball fan, you ought to know who Babe Ruth is. If you don't, well, he is considered by many to be the greatest player in the game's history. Like another George, the one you know Best, he was also quite the playboy. Until Hank Aaron came along, Ruth's 714 career home runs were the most in the game's history. What's more, the Bambino only compiled those numbers after first becoming one of his era's best pitchers. Which is something like Pelé having started out as a goalkeeper.
Once with the Yankees, the Babe transformed his new team from a bottom-table club into world-beaters, setting them on the path to 27 World series titles. He batted at the heart of a line-up known as Murderers' Row, and Yankee Stadium quickly became known as the House That Ruth Built. Again, that's akin to Sir Matt Busby arriving to manage Manchester United after a playing career split between City and Liverpool, only several orders of magnitude greater.
Busby was retired when he went into management, a free agent, who made the choice to join a rival club himself. Conversely, Frazee willingly sold his Boston club's best contractually bound player to its fiercest enemy, thereby transforming the Yanks into the most storied team in baseball history while his Red Sox went 86 years without winning a World Series, a spell commonly referred to as the Curse of the Bambino.
Americans being as superstitious as anyone, you shouldn't be surprised to learn this was not the only baseball club to weather a decades-long 'curse' before winning another World Series. The Chicago Cubs ended their curse just this week, coming from three-games-to-one behind against the Cleveland Indians, to win their first Series since 1908. For those without enough fingers, that's 108 years. Unlike the Bosox, who would win an American League pennant every decade or so, before losing to a National League team in the Fall Classic, the Cubs' only other World Series appearance had been in 1945.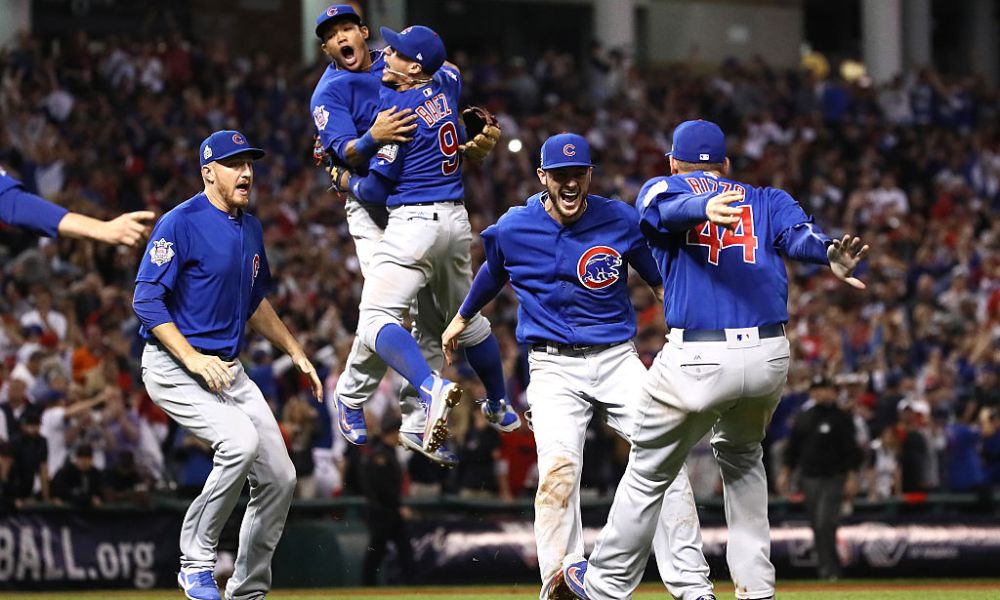 The Cubs' curse was a bit more ridiculous, centering around a local tavern owner who was upset over being ejected from Wrigley Field during the fourth game of the '45 series because his malodorous pet goat, I kid you not (pun intended), was offending other fans' sensitive noses. As he left the premises, the publican famously said, "Them Cubs, they ain't gonna win no more," and his curse allegedly extended the South Side outfits misfortunes another 71 years.
At this point, I will refrain from referring to Stretty News founder/editor-in-chief Dale O'Donnell's diminutive stature and stubborn nature as being in any way goat-like, or remark on the number of pubs he's been asked to vacate for any reason, let alone possible, though unfounded, rumors of a suspected unfamiliarity with soap and water.
Instead, I will note the Cubs' opponents this year were the Cleveland Indians, who themselves have not won it all since 1954. The only curse attached to the Tribe, however, has been its residency in Cleveland. A city also known as the Mistake on the Lake due to its toxic river having burst into flame in 1969. Again, I kid you not, although there is no pun this time, intended or otherwise. Until the basketball Cavaliers won the NBA title this year, none of the city's three woeful sports clubs had been to their respective mountaintop since the '50s. Nor have the NFL's Browns been in a similar mood to climb their personal Everest as the Cavs or Indians, as their 0-8 record will attest.
While curses are much more interesting to discuss, the plain truth is a club's consistent failure is not down to voodoo, hocus-pocus, or any supernatural chicanery you might fancy. It is down to poor management. For once, I am not referring to José Mourinho, although his hiring is symptomatic of United's mismanagement since Sir Alex Ferguson and David Gill retired in 2013.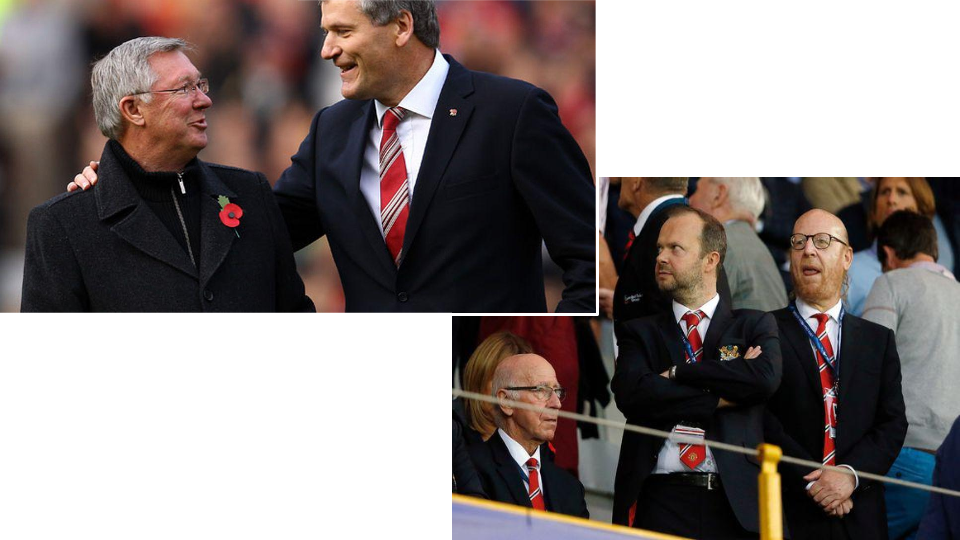 Mismanagement tends to be to one extreme or the other. Owners like the late George Steinbrenner, who presided over the last two Yankee dynasties, in the '70s and '90s, or AC Milan's Silvio Berlusconi can be too hands on. Along the way, they may win some titles, but their meddlesome nature also brings about extended self-destructive periods. Or they can let the rot in, like Harry Frazee and the Glazers, whose disinterest in their clubs' competitive fortunes erodes the on-field product.
The best ownership is balanced. I hate to say it, but the prime examples in the Premier League, at the moment, are Liverpool, Manchester City, and Arsenal. Their owners understand their profits are tied to the team's performance, but they don't presume to know which players or managers to sign. Rather, they hire competent executives to oversee on-the-pitch personnel decisions.
Interestingly, Liverpool's Fenway Sports Group, headed by American businessman John Henry, is the ownership group that engineered the end of the Curse of the Bambino, purchasing the Boston Red Sox, funding a manager and players who could win the World Series, then watching them knock off the Yankees on their way to finally doing so in 2004. As with Liverpool, FSG learned from early mistakes, made adjustments to get the right people in place, then worked with supporters to preserve and expand an iconic ground, rather than tie up the club's capital in building anew for several years at the expense of competing for trophies.
Not that the Gunners' long view approach in sticking with Arsene Wenger while paying off their new Emirates Stadium hasn't proven successful. It has. Both clubs are in the title hunt this season, along with City.
The Qatari blueprint is slightly different from the other two, in that Sheikh Mansour purchased a club lacking a championship pedigree. After a few hiccups, City Football Group decided the best plan was to model themselves after the most successful European club at the moment, Barcelona. Their long-range plan was to hire Pep Guardiola, but in order to interest him, they first recruited key Blaugrana executives Txiki Begiristain and Ferran Soriano.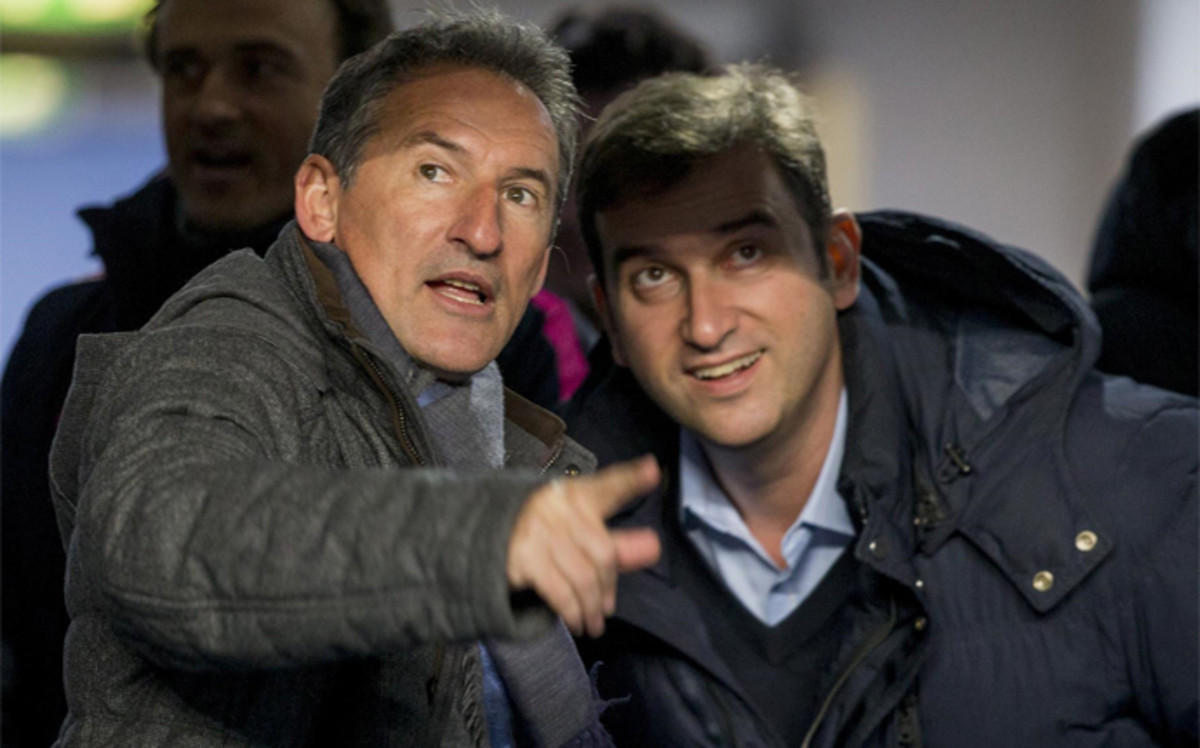 United, on the other hand, have a championship pedigree, the most prestigious in the Premier League. They don't need to steal another club's identity. Instead, they need to remember their own. Because the manner in which City recruited Pep Guardiola is strikingly similar to how United hired Alex Ferguson. Fergie's reputation wasn't Pep's level, but his achievements were nonetheless noted by the United board, who strung along Ron Atkinson until they could land SAF, much as City did with Manuel Pellegrini. Once their man was on board, though, they gave him the time and support he needed on the football side of the business to grow into the job.
Many United supporters dismiss Ferguson's legacy because, to their minds, he left the squad in a shambles. Players were either too old, too young, or they were Wayne Rooney. Bullshit. Fergie didn't leave the club in a mess. Four seasons later, David de Gea, Antonio Valencia, Chris Smalling, Ashley Young, and, yes, Wayne Rooney still play important roles for United. Then there's 37-year-old Michael Carrick, for whom many are calling to be given a more significant part in the first team, because, apparently, United fans like to have their cake and eat it, too. As well, David Moyes and Louis van Gaal chose to part ways with others from the final SAF group. Patrice Evra is still doing a job with Juventus in Serie A, appearing in the Champions League semi-finals regularly. Chicharito is tearing up the Bundesliga with Bayer Leverkusen. Nani pitched in 7 goals in 27 appearances for Sporting, then 8 in 28 for Fenerbahçe in his two seasons since leaving United. This year, he has 1 goal in 5 outings for Valencia. Complain as much as you like, but the old Scot left United with assets aplenty. What they did with them is really the problem.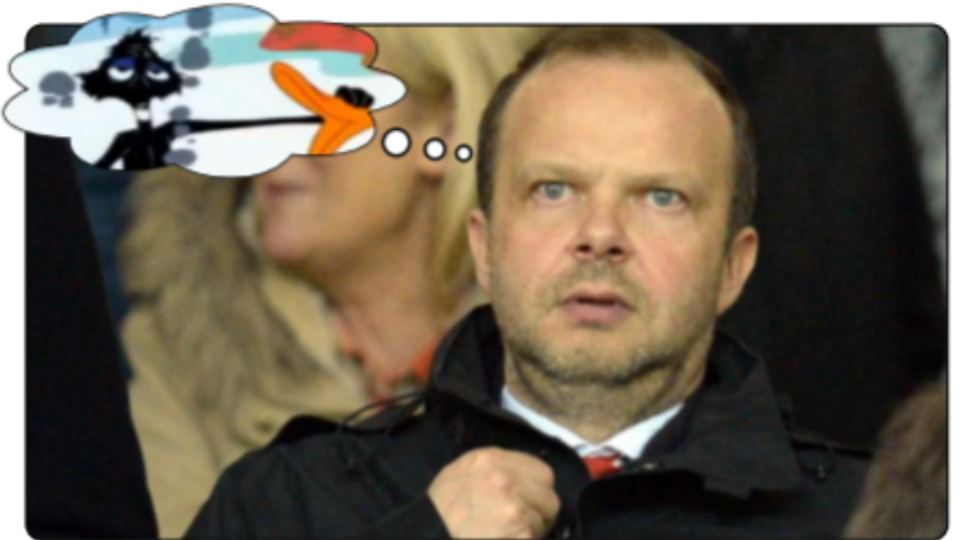 If David Moyes needed to add more than Marouane Fellaini to the mix in his first summer window, which he did, we all know whose fault it was he wasn't accommodated. The Glazers certainly wouldn't make a marketing genius General Manager of the NFL Buccaneers, so why they would put one in charge of United's transfer business is a mystery even Hercule Poirot couldn't solve. With neither the control, nor the strong backing Fergie had, Moyes was doomed. His failure at United damaged his reputation to the extent he's been forced to take on two hopeless jobs since, just to keep himself in the game. Louis van Gaal had more experience with elite clubs, thus didn't need the backing, yet he should have had someone above him to keep his ego in check. Someone who could do something other than give him as much rope as he requested, then wait for him to hang himself.
FSG moved through a few managers when they assumed ownership at Anfield. King Kenny, then Woy, then Brendan Rodgers, before finally getting it right with Jürgen Klopp. Rodgers, in his own manner, struggled to manage the media, as did Van Gaal. In Klopp, 'Pool brought in a man who can wrap the press around his little finger. In Mourinho, United essentially traded like for like in the public relations department, and, it's turning out, on the pitch. Meanwhile, FSG has quietly built their technical staff from within, just announcing Michael Edwards has been promoted from Technical to Sporting Director. Klopp will still have final say in transfer matters, but he has a staff on which he can rely to get business done. Conversely, I needn't remind you how long Mourinho was made to wait for Paul Pogba's signing, or tell you bedding the Frenchman back into the United squad has been hampered by the delay.
Since Mourinho-to-United rumors began to gain traction I railed against the Portuguese Taking up residence in Old Trafford. I even wrote a satirical short story or two about the prospect. As the season has progressed, I've found reason to criticize the gaffer around every corner, but when the early doors offered a false dawn, I hoped it wasn't. But if night hasn't fallen, there is certainly heavy cloud cover blocking out United's top four aspirations. Some have claimed Mourinho needs time, yet he's only ever spent two good years at any club. We're a quarter of the way into the first good year now, and the skies are blacker than they ever were under Moyes or Van Gaal. The other day, I compared the calls for patience with José to Nancy Spungen's dad meeting Sid Vicious for the first time.
In that piece I suggested United need to take the long view in finding a good manager. Despite Arsene Wenger still hanging around, most pundits believe long-serving gaffers are headed for extinction. It needn't be so. Not if a club were willing to plan in the long-term. Frank de Boer was at Ajax for five years, only leaving in search of a bigger challenge. There are few bigger challenges in football than managing Manchester United. Yet, if United decided to part ways with Mourinho tomorrow, and United called, I wouldn't take the job were I him. The support needed to succeed wouldn't be there.
Nor will it be until the club's absentee owners decide even a club like United needs to be competitive on the pitch to maintain its market value. The Red Devils may or may not be the world's biggest club at the moment, depending on your metric. Yet, even if they are, they haven't always been. Before Fergie built them into a juggernaut, they weren't even the biggest club in England. If the Glazers don't wake up and realize they need some knowledgeable football people in place to support their manager, a few years of mediocrity could stretch into a few decades. Their indifference towards the club, like Harry Frazee's, will bring a curse down on their heads. On our heads, as supporters. Thankfully, a handsome prince isn't necessary to wake them up. Just an ugly mob of unruly supporters demanding they take their club more seriously. If people are willing to act, rather than wait for miracles that will never happen, it's never too early to reverse the curse.