Is it me, or did it seem to anyone else that Sir Alex Ferguson, during his final seasons in charge, was writing an annual holiday fixture letter to Santa pleading for an extra defender or three to replace those injured during the most congested stretch in the Manchester United fixture list? There were times when first and second choices weren't available. No Neville, or Rio, or Vidić, or Evra. No Evans, O'Shea, or either Da Silva. But do you recall the most injured defender of all? Yes, it was Phil the rubberfaced Jones, dear.
Worse, the former Blackburn Rover is still on the roster, not to mention the trainers table, while Christmas has come early for a naughty José Mourinho. Not only is he facing an enforced holiday after questioning Anthony Taylor's integrity before the Liverpool clash, then verbally accosting Mark Clattenburg in the Old Trafford tunnel during half time against stubborn Burnley, but first choice defenders Chris Smalling, Eric Bailly, and Antonio Valencia are suddenly as much use as three lumps of coal.
The Portuguese has checked his list twice to see who might play against Fenerbaçhe in Istanbul on Thursday, then at the Liberty Stadium against Swansea on Sunday. There are still options at both full-back positions, meaning Luke Shaw and Timothy Fosu-Mensah could each start one match at left back, with a rested Matteo Darmian possibly featuring in both contests on the right, deputized by Ashley Young. In the middle, however, Mourinho appears forced to rely upon the undersized Daley Blind and Marcos Rojo pairing. While neither is the type to physically impose himself on a match, a trait José highly values, the pairing do offer a much quicker transition to counter-attack through their distributive abilities. The question is where the manager, or assistant Rui Faria, if the FA levies a Premier League stadium ban on the Disgruntled One, will turn should either of their last two center backs pick up a serious knock.
Smalling may be available, or he may not. Luke Shaw told the Manchester Evening News Magic Mike would be in the squad for the Burnley clash, but the ex-Fulham star didn't even appear on the bench. Whether his mysterious "muscular problem," picked up in the home leg against Fenerbaçhe but more painfully evident in the mauling suffered at Stamford Bridge, is more serious than Dr Shaw diagnosed, or is, in fact, a mental problem that has placed him in the manager's doghouse is anyone's guess.
ESPNFC is reporting Phil Jones has been training with the first team, but, after not having made an appearance since early May, Mr Argybargy will need the Oxford English to look up the term 'match fitness'. On the other hand, that reliable quote machine, Luke Shaw, hasn't touted him to be in the squad, so you never know.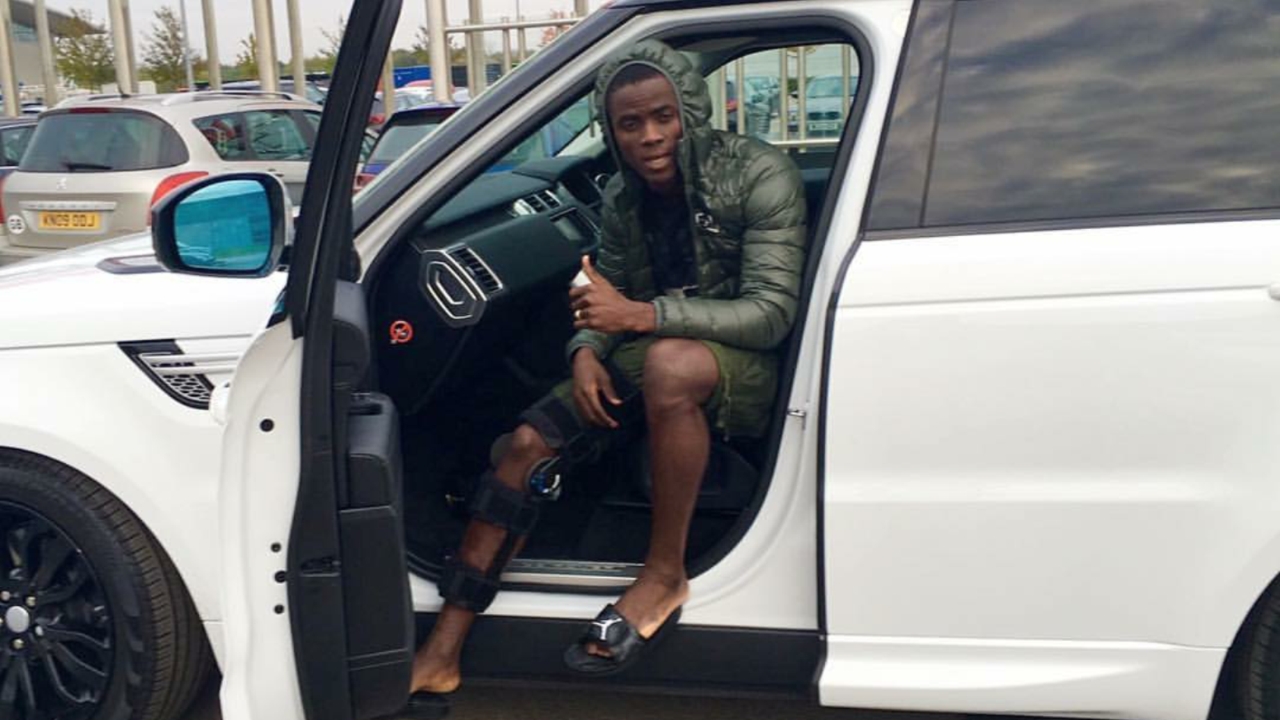 More interesting is ESPNFC's report that Bastian Schweinsteiger has been welcomed back to the first team in the wake of Ander Herrera's red card. On the one hand, with Michael Carrick, Morgan Schneiderlin, and the toilet brush head, Marouane Fellaini, all in peak health, you wouldn't think cover was required in the central midfield. On the other, Carrick was one of the more advanced players, along with Ryan Giggs, who filled in at center back during Fergie's multiple back-four crises. If Mou has asked Carrick to stand in again, or to prepare just in case the injury bug strikes anew, then Schweini's return seems more purposeful.
Although Mourinho declared his transfer business complete early in the summer window, there were rumors aplenty the Portuguese would be willing to spend on another center back. With the lack of depth in that department exposed, United might be aggressive in the January window. Champions League prospects at their current clubs rule out top names such as Atletico Madrid's Diego Godin and Juventus' Leonardo Bonucci being available, but Raphael Varane's inability to hold down a starting place in Zinedine Zidane's Real Madrid back four may make him a target. West Ham's poor start to the campaign may position them as sellers, with Kiwi Winston Reid valued at around £7 million. Ron Vlaar is not mentioned so often with Louis van Gaal no longer on the scene, but the Dutchman is doing good things for AZ Alkmaar in the Eredivisie. Another interesting name is Sunderland holding mid/center back Jan Kirchoff. The German is out with a hamstring injury at the moment, but if he can stay healthy when he returns in November, and Sunderland's fortunes have not experienced a significant up-tick, the Black Cats may be holding a winter yard sale at the Stadium of Light.
With Varane excepted, no candidate is a marquee name. Yet, neither was Eric Bailly, or even Nemanja Vidić, for that matter. The hard truth is United is not in a commanding position to bargain without some Champions League football mistletoe to dangle over top candidates' heads. Sitting in eighth place can be rough. Searching for a corresponding diamond, rather than the polished variety admittedly isn't as prestigious, but needs must. Setting a realistic target range is more likely to produce a result for value. And it's better to find something in your stocking on a belated Christmas morning, than nothing at all.