"The importance that our society attaches to sport is incredible. After all, is football a game or a religion? The people of this country have allowed sports to get completely out of hand."
The man who uttered those words is no longer with us. Sadly, he passed when the Premier League was still in its infancy. Nor was Howard Cosell English. The football he was discussing was the far less podiatric American version. Cosell was a polarizing figure in US sportscasting. A Brooklyn-raised, rabbi's grandson who earned a law degree before digressing into television, his fondness for verbiage such as podiatric was charming to some, but condescendingly annoying to the many who preferred to watch the "New York Football Giants" play the Minnesota Vikings on ABC's Monday Night Football without the full four volumes of the Oxford English Dictionary in their lap, disrupting their focus on the game and limiting their ability to breathe. Though infamous for calling African-American wide receiver Alvin Garrett a little monkey, the same phrase he had used on-air three times previously to no fanfare, twice in reference to white athletes, and which he also used in reference to his grandchildren, Cosell was usually more aware of the pulse of society, emphasizing the journalism in sports journalism when his contemporaries were content to do the opposite. Thus, his observation on the NFL's elevated cultural status was not only accurate for his time, but predictive of the American game's future, as well as that of its Old World cousin, now countless times removed. Whether you're a fan of the beautiful game, the American one, or some other athletic pursuit, the masses' obsession with sport has indeed gotten completely out of hand.
Football has become too big for its britches because supporters have universally come to worship winning rather than competition. If you've forgotten, Cosell's words can remind you what winning truly is:
"The ultimate victory in competition is derived from the inner satisfaction of knowing that you have done your best and that you have gotten the most out of what you had to give. "
Some people will counter the most you can get is three points, but that's not true. When you apply the word "ultimate," the manner in which you win, or compete, enters the equation. Do you throw everything including the kitchen sink at your opponent, matching your strength against theirs, thereby drawing out the best in your opponent, as well? Or do you consolidate your position, parking the bus, if you will, being more concerned with the prospect of losing than the possibility of winning?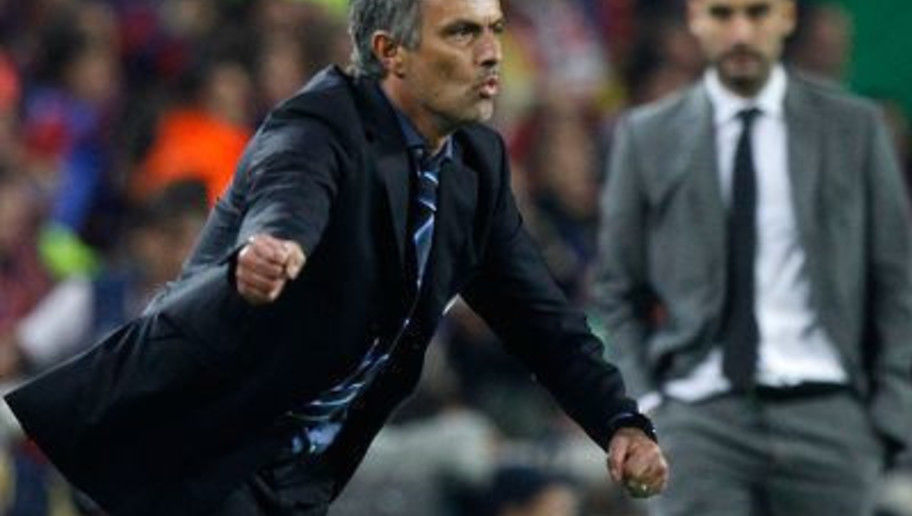 Too many big matches are played out in this manner, not just in the Premiership, but every other league and tournament in every other sport. José Mourinho's biggest triumph, his victory over Pep Guardiola's Barcelona which propelled Inter to the Champions League title, was accomplished using a bunker mentality. Happily, ahead of the Monday Night Football (UK version) clash between Manchester United and Liverpool, the Portuguese has proven he isn't as one-dimensional as his reputation suggests.
In his most recent confrontation with Guardiola, Mourinho attacked, then continued to do so, despite going down two goals in the first half. As good as City is in ascendance, however, Jürgen Klopp's Liverpool may be better. I would take Phillipe Coutinho over David Silva every day of the week. Roberto Firmino or Kevin De Bruyne is a more difficult choice. The Brazilian is more skilled and therefore dangerous, but the Belgian is more consistent. Sergio Kun Aguero has a lengthier CV than Daniel Sturridge, although their medical records both rival the OED in volume. Yet, the young England international has more than his share of important goals. Individually, there isn't much difference between the two attacking trios. Collectively, however, Liverpool is the much quicker group, making them, to my mind, more difficult to contain.
Were I in the visiting coach's box at Anfield, I would therefore focus less on containing the hosts than on keeping them preoccupied with United's own formidable weapons. It will be much more difficult for the home Reds to score with the ball in their defensive half, especially with Xabi Alonso, who had a penchant for doing this, and this, having long departed Merseyside. Press Liverpool high, then. Attack. Keep them on the back foot. Just be sure the squad has learned from the foolish errors committed against City, are prepared to recover when possession is lost, then win it back quickly. Go for victory.
Yes, Liverpool can afford defeat more than United, being only three points behind City and Arsenal, and holding down a Champions League place. Mourinho's side lie six back, in a Moyesian seventh place, but the season will not be over when the beleaguered Anthony Taylor blows the full time whistle at the conclusion of this contest. There will be another thirty matches to come. Relax those sphincters and play some football. Look for Zlatan Ibrahimović to join the Berba/Mata/Benteke MU/LFC bicycle kick club. Look for Paul Pogba to hit from distance. Maybe not Alonsian range, but distance nonetheless. Look for United's most underappreciated captain to come on around the hour mark and make something happen, even if it's just by the hair on his skinny big toe.
During the original's golden age, Howard Cosell's arrogant intellectualism was countered in the Monday Night Football booth by "Dandy" Don Meredith's cornpone Texas humor, and his outspoken liberalism by Frank Gifford's don't-rock-the-boat conservatism. There was a perfectly balanced give-and take between the three which provided entertainment even when the teams on the field weren't up to the task. Considering Sky Sport's MNF production staff have yet to figure out that if you're going to have three commentators, they should all be sitting together, it's a good thing United and Liverpool have the talent to keep fans on the edge of their seats. Here's hoping both managers opt to instruct their sides to do just that.