So, Wayne Rooney did not start against Leicester City at Old Trafford last weekend. Without him on the pitch, Manchester United erupted for four first-half goals, putting the match to bed earlier than a six-year-old on Christmas Eve. Direct thinkers will see the captain's absence as a causative factor in the outbreak, although a Foxes back line inexplicably at sea when defending corner kicks had much more to do with the result. One plus one always equaling two for the direct thinker.
For a lateral thinker, however, one plus one sometimes equals one, as when two minds are on the same page. Like Daley Blind seeing Juan Mata making an end line run, therefore subsequently sending his short corner into the Spaniard's path. One plus one plus one also equals one when Marcus Rashford sees the run, as well, making a corresponding one leading to a tap-in goal. Of course, one plus one plus one also equals three when the goal is the third in a four-goal half, and doubly so when it helps deliver a much needed three points.
Thinking laterally doesn't just apply to addition. It works for subtraction, too. Imagine a successful game-design company originally comprising seven programmers, but who find two leaving to begin a new startup on their own due to creative differences. In that case, seven minus two leaves five behind but also equals two companies. Then again, if the new startup fails or the original company tanks without the two deserters, seven minus two equals one. If both companies go belly up, then seven minus two equals zero.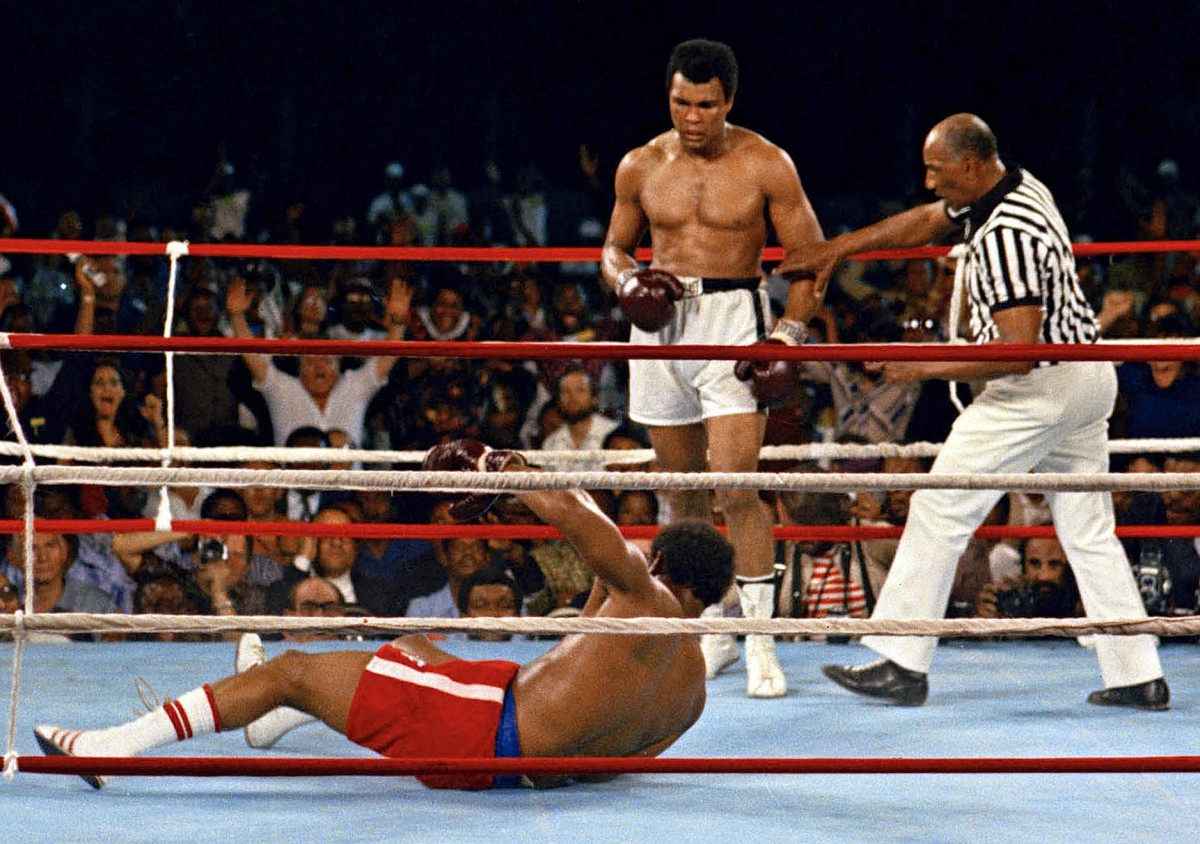 Lateral thinking can be complicated like that, because it takes in the bigger picture. More variables mean more possibilities, as many as the imagination can handle. When George Foreman took the direct approach with Muhammad Ali in the Rumble in the Jungle, stalking the older man for seven rounds, landing blow after blow after blow, it seemed he was putting an end to Ali's career. Instead, Ali soaked up the punishment, languishing on the ropes, saving his energy until the younger man had punched himself out. In the eighth round, the Greatest came off the ropes, delivering flurry after furious flurry of punches until Foreman went down and the referee stopped the fight. It was Foreman's career which ended in Zaire, at least until some lateral thinking brought him a renaissance in his forties coupled with successful marketing of a handy, easy-to-clean electric grille.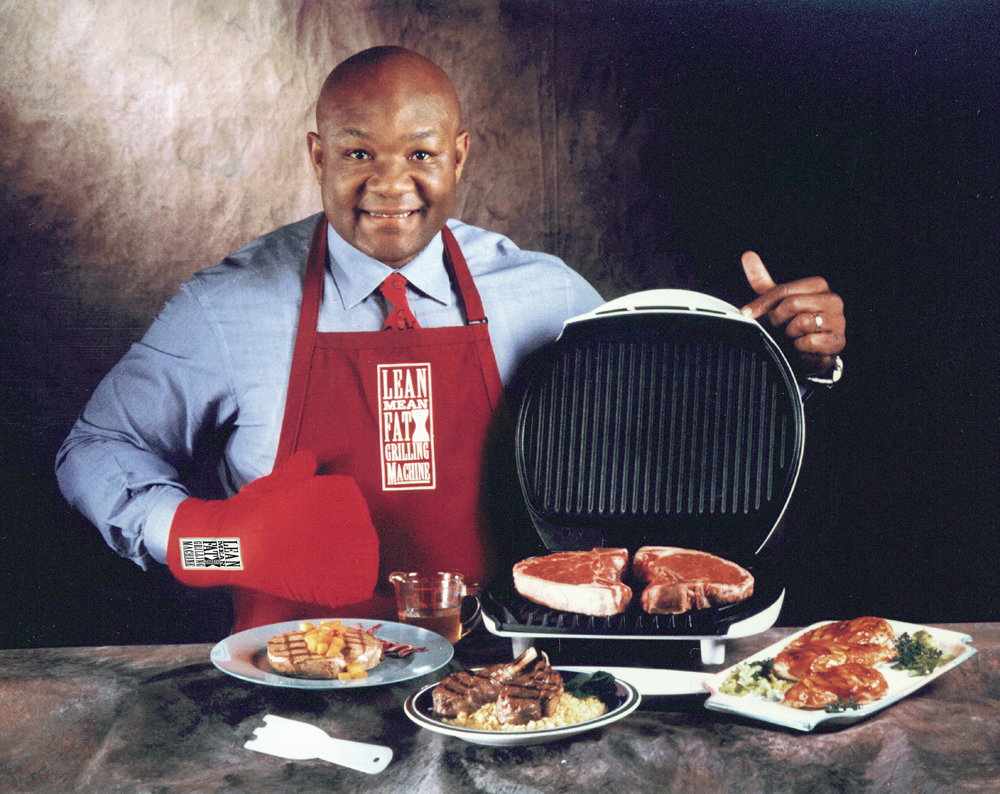 Make no mistake. Direct thinking and, by extension, direct football can be just as effective. If you possess the quality, why not go right at an opponent? Of course, when the opponent matches or betters you in the quality department, directness may be the wrong approach. Pep Guardiola offered that lesson (yet again) to José Mourinho in the Manchester Derby. Unfortunately, the Portuguese took the lesson too much to heart, crawling into a shell in subsequent matches against opponents with distinctly less quality than United, thereby suffering two unnecessary defeats. Both direct and lateral thinking can reap rewards when respectively applied in the right situations.
Still, it remains United have more quality than most of the opponents they will face in this campaign. Mourinho's squad should therefore be aggressively direct when faced with them. José has frequently been quoted as searching for the proper balance in his squad. To be sure, he has quick, strong players, and slower ones with guile. He has seasoned veterans who can pick a pass, and youthful exuberance willing to run at defenders. When he finds an optimal blend good things happen. Those slower, more guileful players may even pick the right moment to run at defenders. Because lateral and direct thinking and play needn't be mutually exclusive. They can work together. It's all in the timing.
As much as I like Wayne Rooney, as much as I believe he isn't done, and has far more to contribute to United's cause if only given the opportunity, his biggest problem is he is a lateral thinker in Mourinho's very direct system. He's a victim of the other side of George Foreman's coin. A direct thinker may fail to account for the bigger picture, focusing on a single strategy, but a lateral thinker caught up in weaving a more intricate web can miss simpler solutions. As well, he can do what Rooney often does: pick exactly the wrong time or method to be direct.
The Leicester match is a perfect lens for viewing the problem, given Rooney was absent until the eighty-fourth minute.
One argument I've offered in Rooney's support is, however old and slow you think he's become, the captain doesn't have to dominate matches. He merely needs to pick his moments to make an impact, to rope-a-dope like Ali did against Foreman. Early in the season, he was successful in doing just that. His partnership with Zlatan Ibrahimović flourished. Including the Community Shield, the big Swede has five goals for United. Rooney had a direct hand in four.
Unfortunately for United, City landed some heavy punches in the first half of the Manchester Derby, leaving the hosts on their heels. Mourinho's over compensation against Feyenoord, a match to which Rooney didn't travel, and Watford, in which he struggled, left United a passive shell of the pre-derby side. Indirect action is useless if your players aren't going forward to support it.
Still, Rooney led the line at Northampton, playing much better than the three out of ten one pundit graded him. He made a hash of an early chance, and couldn't get on the end of some crosses and through balls. Yet, much of that had to do with the high line the Cobblers employed. As the first half progressed, he predictably moved out to the left more often. Every time he did, though, Memphis Depay was occupying the center halves in the middle. Together, they were trying to confuse the Northampton defense with different looks. If their partnership had been as developed as Rooney's has become with Ibra, their efforts might have borne fruit.
Ibra's performance against Leicester, meanwhile, was simultaneously Rooney-esque, yet distinctly different.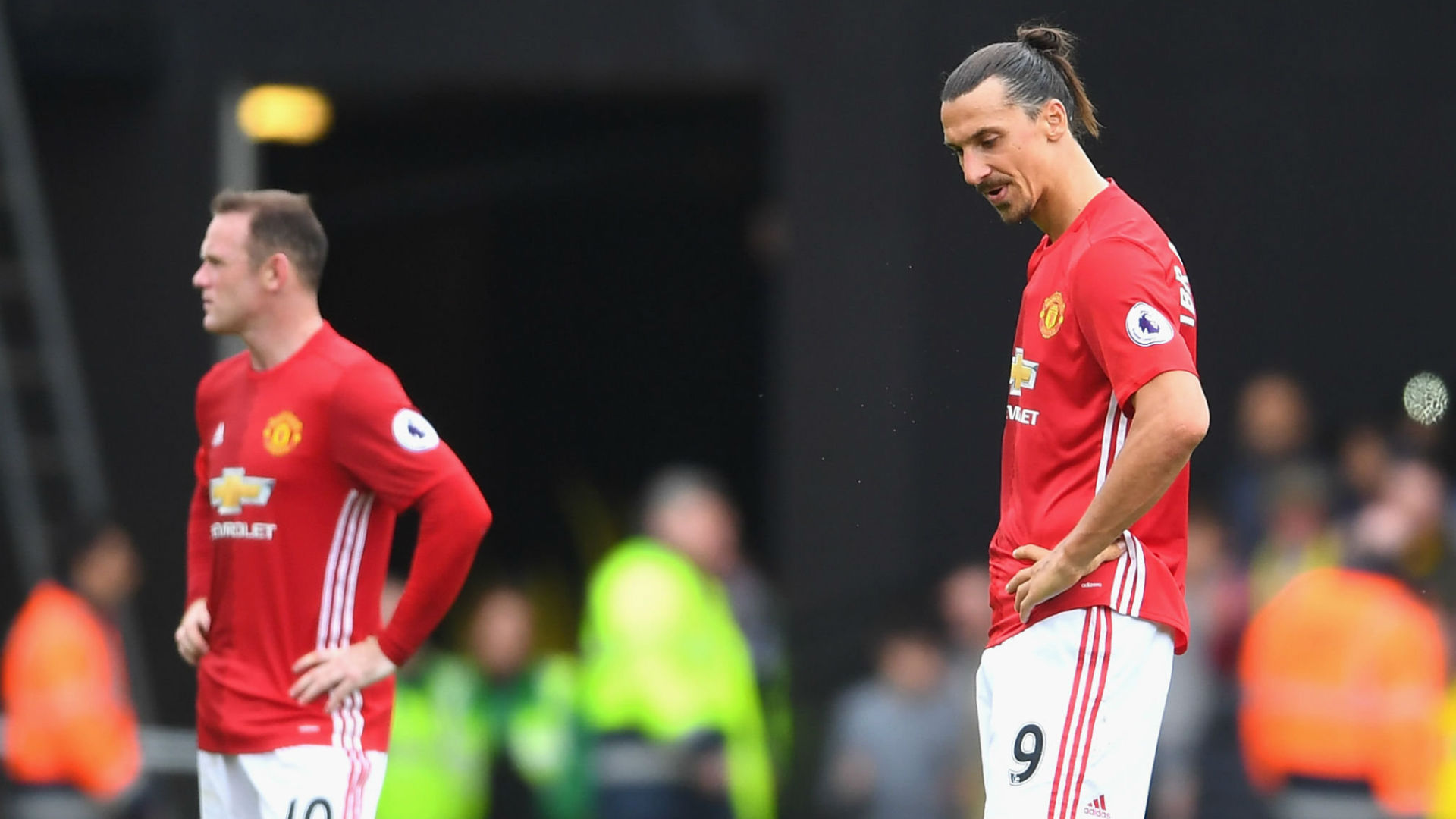 He did not take up a position between Robert Huth and Wes Morgan, then stay there, as Philip Morrissey recently recommended Wazza do. Rather, he frequently dropped back to collect balls, just like Rooney does, but with far less aggro from pundits for his efforts. When Zlatan dropped back in this manner, it allowed Juan Mata and Jesse Lingard to overlap him, joining Marcus Rashford in the attack. Such a choice brought about Juan Mata's goal, the ex-Chelsea man starting a run, passing to Pogba while still moving forward to collect a one-touch from Lingard off Pogba's lob into the box, then cutting left and blasting a shot between Ron-Robert Zieler and the post.
Had Rooney done the same as Ibra, there is no reason the same result wouldn't have occurred. The only difference would have been someone noting Lingard was occupying the space the captain should have been in. Happily, no one is applying similar logic to Ibrahimović's play, even though he hasn't found the net in the four matches since the derby.
Ibra  also moved out to the left flank at times, as Rooney often does. There is one key difference between the two when camped out on the wing, however.
From that position Rooney likes to dribble into the middle. If he is deep enough, as with Crystal Palace last season, he can make an effective diagonal run. If not, his run is too lateral. Defenders move up, forcing him towards the opposite touchline. His only options in that scenario are to send the ball towards the touch line, either to Antonio Valencia (or Ashley Young) to set up a cross into the box he is not occupying, nor moving toward, or back to Eric Bailly, Michael Carrick, or whoever is covering for the fullback. Meanwhile, the opposing midfielders can also support their defenders, even harry Rooney from the opposite side, further limiting his options. That he has lost a step doesn't help his cause, either.
Conversely, Ibra stood his ground against Leicester. He didn't move, daring a defender to step out to him rather than running across the path of several. When a defender did try to shut him down, the big man had options. He could slide a pass into the space behind the defender for a teammate to run onto. If there was no such space, or no runner, he could send the ball down the line for the overlapping Daley Blind, or lay it off to Blind, Pogba or Ander Herrera. Many times it fails to come off, or nothing comes of the pass. Ibra enjoys much less criticism in that regard, as well.
United only scored the one goal from the run of play against Leicester, and it came through a Mata run from the right side. In that context, Zlatan's choices were no more effective than Rooney's. In that they encouraged more play down the left side was a horse of a different color. Whereas Rooney's lateral dribbles removed the left side, and any teammates there, from play, Ibra's decisions made use of it to great effect. United earned several kicks from the left corner, three resulting in goals.
When Rooney came into the match, he moved around as he usually does, managing a soft shot on goal from the right side of the box. When he set up on the left, though, he promptly took the ball across the top of the eighteen, cutting the pitch in half, blunting the United attack. Insert face-palm here.
To be fair, Zlatan is a full head taller than his new strike partner. His height affords him a better view to pick out open spaces and teammates. Still, if Rooney removes that one bit of unproductive lateral thinking from his game, instead standing his ground on the left flank to play his mates in, I think he'd be much more productive in Mourinho's setup. Whether he's an old dog who can learn new tricks is a question yet to be answered. Ryan Giggs reinvented himself. It's possible the captain can, too. He just has to have the lateral capacity to think more directly.