Old Trafford is a place where dreams come true, this is the Theater of Dreams!–Sir Bobby Charlton
Later today, Sir Bobby's words will gain in importance. Old Trafford will host an ambitious, yet virtually anonymous team from far-off Ukraine. Brits may have heard about Luhansk when the BBC reported on the war in Eastern Ukraine. That the city's club, Zorya, will face the biggest club in the world allows its residents to forget their daily sufferance for a moment. Football again recalls the greatest values. It allows them to dream.
So, United supporters, it's only fair you should meet your opponents, Zorya Luhansk, real underdogs from Eastern Europe, the Ukrainian Premier League's Leicester City. For them, a single visit to Old Trafford is a dream come true. Something special and symbolic.
Coach 
Yuriy Vernydub is responsible for modern-day Zorya. He does most of the scouting and has built Zorya into the team that it is today. Obviously, Zorya plays careful football against the big teams like Dynamo Kyiv, Shakhtar Donetsk, and Dnipro, but always fearless football. You can tell that the players know they are underdogs, but they fear no one. You can see how many times Zorya has beaten Dnipro in recent years, or Dynamo Kyiv this season They have played very well against Shakhtar as well. Zorya plays very good counter-attacking football, transitioning from defense to attack very quickly, and effectively using the flanks.
Every year under Vernydub, the team has always improved. Last year, their goal was to challenge for the Europa League, and here they are. This year, they expect to challenge for the UPL's top three. This is very serious achievement for Vernydub who does not have a transfer budget and every year loses one of his best players. Two seasons ago, he lost his midfield engine duo, Ruslan Malinovskyi and Maksim Malyshev. This season, he lost Pylyp Budkivskiy. He still managed to replace them, challenge for a European place, and play great football against the Ukrainian giants.
A very talented coach with a traditional set of values, faith and family, his son played for Zorya as a center back for several seasons before joining another Ukrainian coach, Roman Hryhorchuk at Azerbaijan Qabala.
Coming into Old Trafford, Zorya sit in second place domestically behind Shakhtar Donetsk. If Dynamo and Dnipro's dip in form continues, Zorya should finish the season there. Vernydub teams are consistent, very rarely losing form over the course of the season. But this is also the first time Zorya will play so many matches in one month, an interesting test. Further pressure is added considering Zorya would have beaten Fenerbahce had the referee, who added three minutes, allowed Fenerbahce to play over six minutes and finally equalize.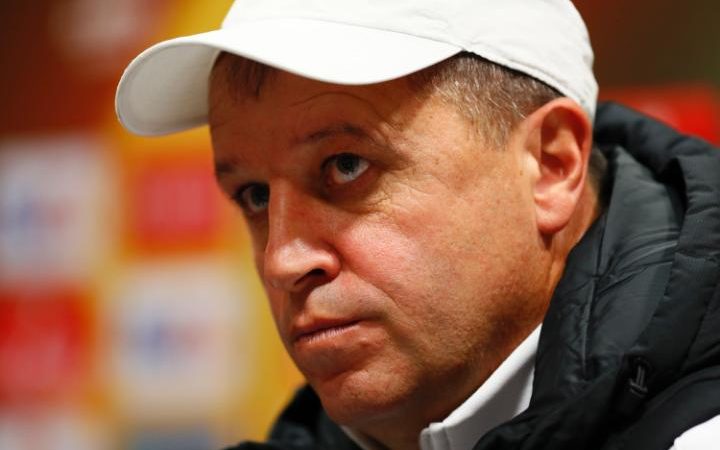 Talents and Tactics
On loan from Shakhtar, Ivan Petryak has been hailed by Ukrainian media as the new Yehven Konoplyanka, Schalke's outstanding wing player. Petryak is not very big, but he is very low to the ground, his center of gravity helping him maintain possession similar to United's Juan Mata. He is also very quick with his feet and his turns, technically skilled and possessed of quick acceleration. Injured ribs kept him out of the Euros. Oleksandr Karavayev is another small dynamo on the right flank. He can both score and create goals, playing as either a fullback or midfielder.
Less noticeable on the stat sheet, but every bit as integral on the pitch is captain Mykyta Kamenyuka. He is Zorya's engine, initiating attacks from the back much in the manner of Dario Srna. A defensive rock, Kamenyuka has made over two hundred appearances for the club. Eduard Sobol is his young stand-in, capable of substituting a bit of pace to the greybeard's experience. Mauro Tassotti has rated the youngster as a major Ukrainian talent.
It is important to note how Zorya's game has changed this year. Last season, Zorya played very well, scoring often from set pieces. However, with the departure of Pylyp Budkivskiy, Zorya no longer has a target man in the box. Budkivskiy's physical presence distracted defenders, opening pockets of space for others to score, but he could also finish himself. Vernydub's squad has had to adapt to this departure. Thus far, Zorya's new attacking players have not shone in the same manner. The side has had to find ways to score from open play.
Brothers from Shakhtar Donetsk
Logisitically, it is very convenient for Shakhtar to loan players to Luhansk because the cities are not too far apart. Now, they are both displaced, but relationship holds. Zorya has helped raise Shakhtar players while they are on loan. Malinovskyi and Malyshev are the footballers they are today because of Zorya. Ivan Petryak is the footballer he is today because of Zorya and Vernydub. Karavayev also molded and developed by Zorya and Veryndub. Eduard Sobol, as well. However, this relationship has proven annoying to Zorya.
These players are very good and Zorya plays very good football with them. Two or three seasons ago Shakhtar negotiated a deal which did not allow Zorya to play the loaned players against the main Shakhtar team in the Ukrainian Premier League. They had to sit and watch. This sparked huge debate about loaned players not being allowed to play against parent clubs, the rules in Ukraine being more open in this respect than England. As well, the club develops these players, then loses them as they are entering their prime, keeping Zorya always a step behind the top sides, much like Southampton has had to cope over the past few seasons. At least our coach has remained loyal to the club.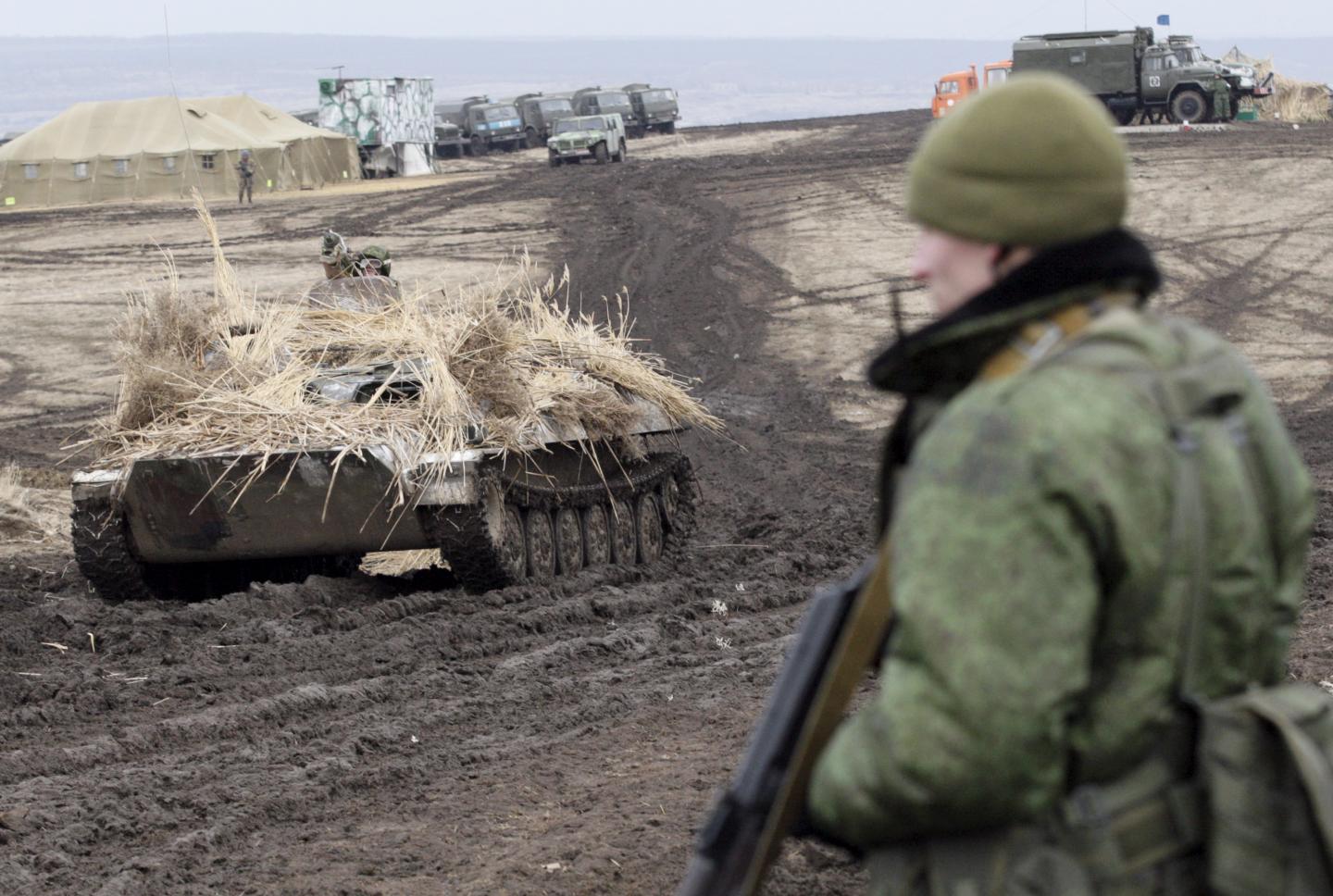 Realities of war
Zorya no longer controls its stadium, now in the hands of separatist terrorists. The club's General Manager, Serhiy Rafailov was seen at separatist meeting in Luhansk when the troubles began.  There was also some trouble with financing shortly after Anti-Terrorist Operation, because many club sponsors are based in Luhansk. Currently, the club is experiencing salary delays of 5-6 months, as it works to decrease its debt. The club has almost no money for transfers.
The situation in Luhansk means Zorya is in the UEFA Europa League fighting for results, yes, but also for something much more. The Theater of Dreams hosts a team dreaming of freedom and independence, as well as titles and glory.
KAMIL ROGÓLSKI blogs about Eastern European football from his native Poland.