In case you somehow missed it, José Mourinho's United lost the Manchester Derby to Pep Guardiola's City at Old Trafford on Saturday. It was United's first defeat of the season, and given a new manager, new squad, and the spectre of the post-Ferguson competitive recession, expecting the Red Devils to be the new Invincibles was unrealistic, to say the least. Hope has never been a quality willing to save a seat for pragmatism, however. Thus, the club's perfect start before the international break had United supporters walking on Cloud Nine-Points-From-Nine.
Having collectively fallen back to Earth, picked ourselves up, dusted off, and checked to make sure all body parts remain in working order, we've all developed opinions on what went wrong, those of us at Stretty News included. On our Facebook page, blame has been pointed at several players who underperformed. Henrikh Mkhitaryan and Jesse Lingard were subbed off at the interval. Daley Blind and Paul Pogba weren't at their best. But to no one's surprise, the Northern Loudmouth led the anti-Rooney brigade, penning another damning criticism of the club captain.
Stretty News isn't exactly sure why the Loudmouth has it in so deeply for the Ginger Scouser. We did receive an anonymous tip that, years ago, they crossed paths in a pub and enjoyed a few pints, only for Wayne to pull the old "I seem to have left my wallet in my locker at Carrington" gambit, promising to pay the Loudmouth back, but never following through. We were going to look into that, investigative journalism being our strong suit. Then we realized, were it in fact true and we published it, the rest of us would have to find a new patsy to pick up our weekly pub tab. So, we're just going to emphatically agree the Loudmouth doesn't rate Rooney based on his play since signing that new agreement paying him upwards of £250,000/wk.
One recurrent theme that emerged from various post-derby autopsies was the manager's dubious player selection. Departing from the eleven who had performed so well in the campaign's first three matches seemed reactionary at best. At worst, as the sky-blue domination in the first half suggested, it looked to be absolutely the wrong reaction. In his presser afterward, Mourinho briefly flirted with throwing the players who disappointed under the X50 bus waiting outside the stadium before ultimately taking responsibility himself.
Bad Mourinho briefly taking over the manager's well-documented dual personality so early in his tenure is worrying. There are another thirty-five league fixtures, six Europa League group stage matches, and however many EFL and FA Cup games remaining in the 2016-17 campaign. So, we've gathered the usual gang, SN founder-slash-editor Dale O'Donnell, Mike 'Northern Loudmouth' Knight, 'Rambler' Paul Rowles, and suspected double agent Martin Palazzotto, along with SN's rising new star Philip Morrissey to discuss whether the Portuguese is in danger of bypassing his usual two years of good returns and going straight into year-three-self-destruct mode. Should we be pushing the panic button on Man United's Mourinho era already?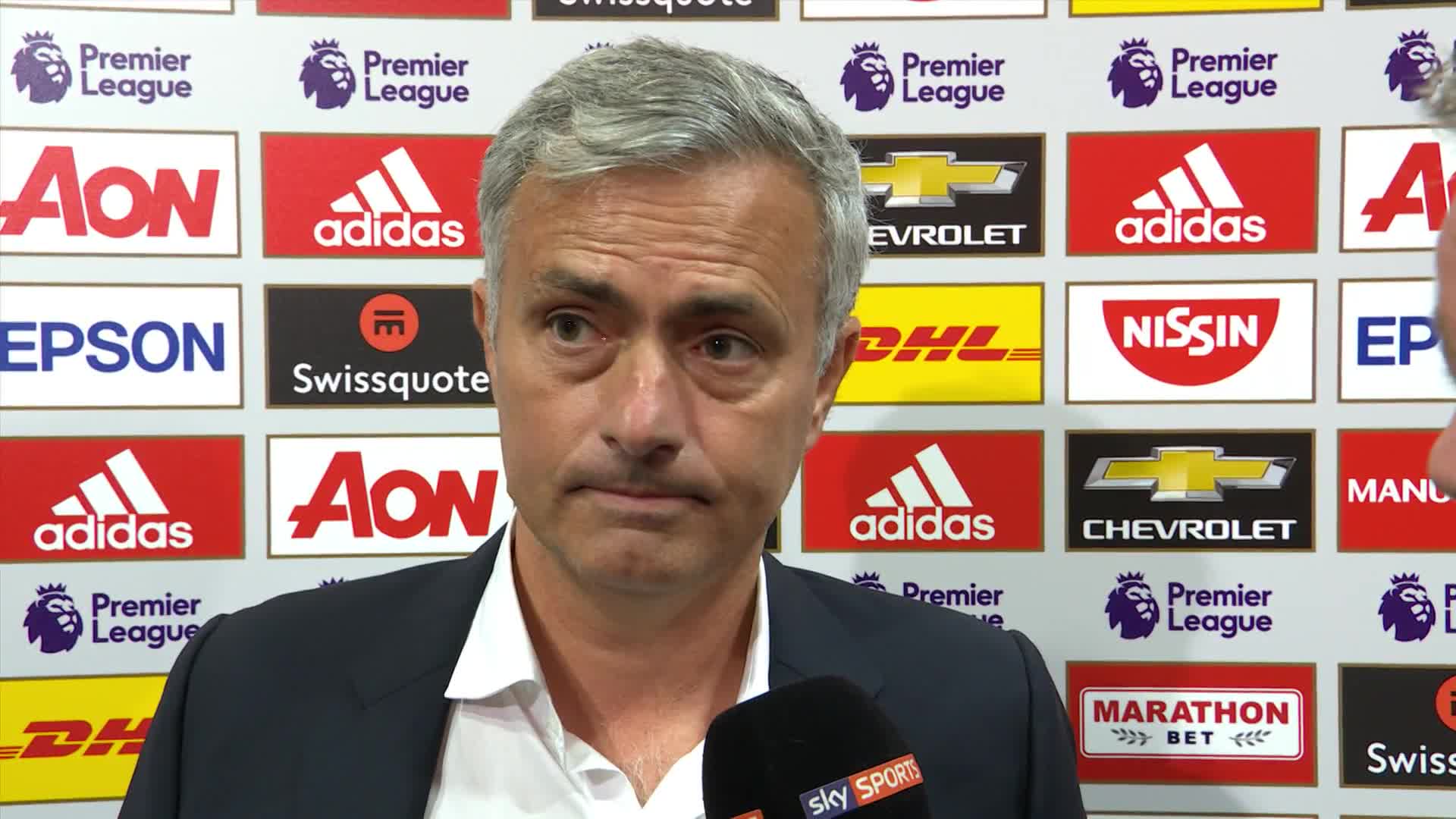 Loudmouth: Well, it is true Rooney ran out on the bar bill. From what I've been told, he is known for disappearing when it's his round. What I don't understand is this idea the anti-Rooney brigade is me and about eight other madcap conspiracy theorists who think 9/11 and 7/7 were elaborate hoaxes. The wave of opinion against Rooney is now a tsunami, and small wonder. He's been terrible for four years. While he wasn't the only one who played poorly on Saturday, he is the highest paid player, the captain and the longest serving player in the team, and he is incapable of doing his job.
Dale: Yup.
Martin: Tell us how you really feel.
Philip: The new manager would possibly say different. Mou can point towards a one-goal, three-assist return so far, despite Rooney not being at his best. He has always seemed like a player who comes back from pre-season, then takes a few games to play himself into form. When was the last time Rooney started a season in peak form? Possibly 06/07 when he came back after the World Cup with Ronaldo and a point to prove.
Loudmouth: Aye, because he usually returns woefully unfit. Which, for a supposed top level performer is pathetic. There was good reason Ferguson washed his hands of him at the end. I think he saw his best years were behind him.
Martin: Yet–and I can't believe I'm saying this–Mourinho seems to have him in shape and making a contribution.
Philip: Louis Van Gaal and José Mourinho do not strike me as managers who would readily indulge a player based on their reputation.
Dale: Maybe they had no other choice. I've heard whispers (true or not) that there's an agreement in Rooney's contract which states he must play a certain percentage of games each season. When match fit, of course. Either way, Mourinho's first fault is buying into the media bollocks surrounding Rooney. The captain needs dropping to allow Paul Pogba to play in a midfield three alongside two genuine midfielders.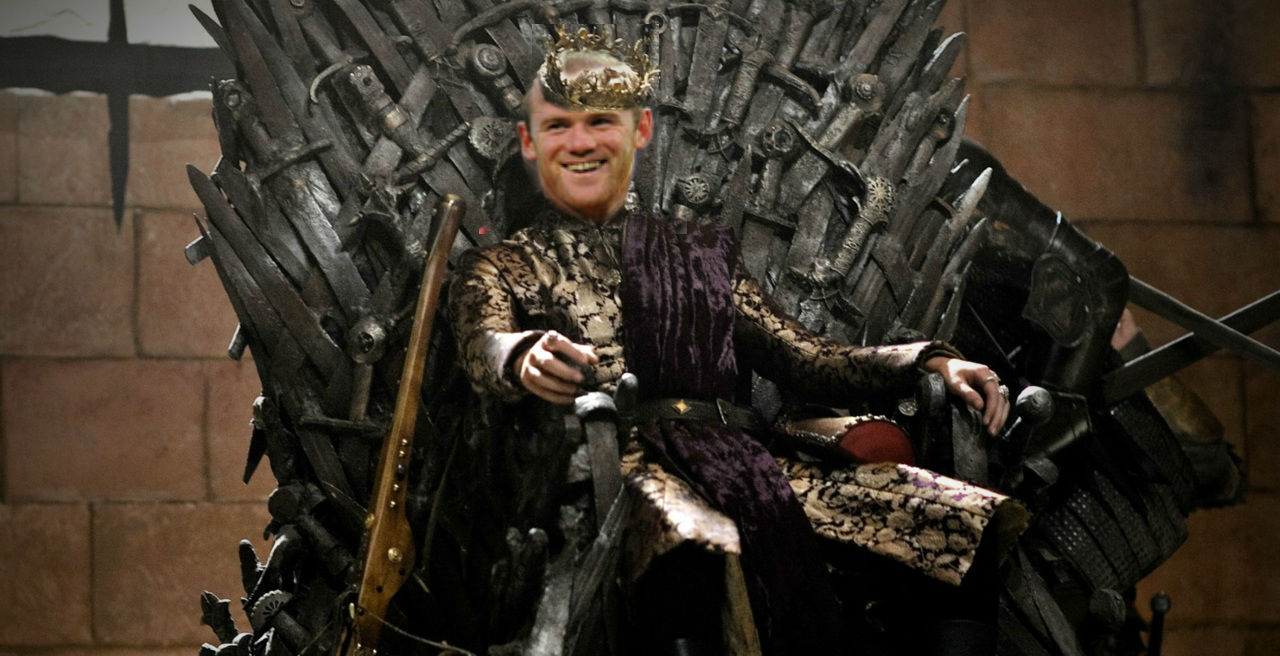 Rowlesy: I have to agree there. Rooney was in danger of going into meltdown on Saturday when he was getting walked around. Rather than being an inspirational captain when the chips were down, he looked washed up and missing the plot. Mourinho has been renowned for his ruthlessness. He has to see Rooney has turned into a spent force and is by no means untouchable.
Martin: What the hell happened? Did Donald Trump become Stretty News editor while I was in the loo? Did Rupert Murdoch buy us out? We've heard whispers? Rumours? Might as well start calling ourselves the Sun. Either it's true or we have no business saying it. It's fine not to like Rooney, or to say he had a bad game, but that he's running the show? With Mourinho installed? That's hilarious.
Philip: Who would you play instead?
Rowlesy: Well, there was no way Mkhitaryan was ready for the cut and thrust battle of the derby after injury, nor having started our opening games. That said, he will thrive in the No.10 position long-term.
Loudmouth: Martin, are you honestly comparing a debate over an overrated footballer and known fan of racist comedian Roy Chubby Brown to the current state of the Republican party? Personally I would go to a 4-3-3 and drop Rooney to get the best out of Pogba. If you actually watch the games Rooney plays he is largely terrible, then does one thing to salvage himself from a 3/10 performance. With him and Ibra in the team it's far too much dead weight to carry for long spells.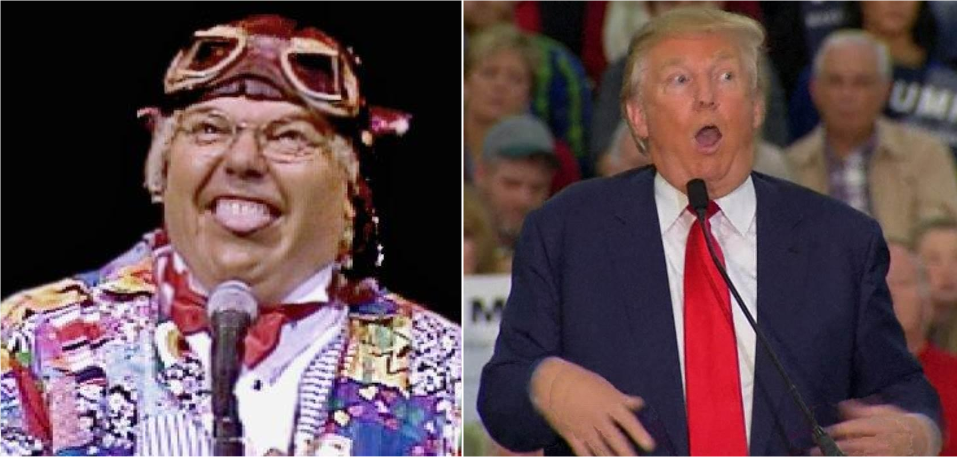 Martin: Guilt by association aside, if we're believing crazy notions that Rooney's in charge and has clauses which forbid managers from dropping him, I guess I am making the comparison, because it's ridiculous. Next, you'll tell me Rooney forced Ferguson into retirement.
Philip: Personally, it would be either Rooney or Zlatan for me. Playing, not forcing Sir Alex to step down. Both players need pace around them in order to do their best work. So I would have one of them flanked by Martial and Rashford, with Pogba in behind. Speed has always been the main characteristic of the very best United teams. Not just under Ferguson but also going back to the swash-buckling displays under Matt Busby, Tommy Docherty, and Big Ron.
Dale: Look, as Jamie Carragher correctly pointed out on Monday Night Football, United have better options in every position Rooney wishes to play. This leaves our so-called captain in the situation Ferguson saw before retiring, hence wanting him sold, not given a new bloody contract. England are in a similar boat, if shelling out a lot less dosh and suffering less class throughout their squad. But dropping Rooney should be a no-brainer for Mourinho!
Martin: United have scored seven goals thus far. Rooney and Ibra have the meat of that tally. They both need to be on the pitch if you ask me. And Rooney hasn't saved himself by having a hand in crucial goals in the first three matches. He's saved the squad. I'm happy to see Rashford take over for Martial. The real question, though, is Mourinho's selection choices against City. Why did he drop Martial (or Rashford) and Mata for Mkhitaryan and Lingard?
Loudmouth: Slightly massaging reality there, Martin. Ibra has four goals. Rooney has one. So, it's Ibra who really makes up the bulk of the goals. As for José's selection, I think he was attempting to get at City down the flanks, but it backfired. I do find it weird he didn't think Mkhitaryan wasn't ready for the likes of Hull City and Southampton, but he was for a title contender guided by one of the best managers of the modern era. Very odd, indeed. And we did learn a two man midfield of Pogba and Fellaini cannot be looked at as a serious long term solution.
Martin: As it happens, I give good massage, which includes assists, not just goals. But, I agree that Pogba and Fellaini need some help. Mata was missed in this match.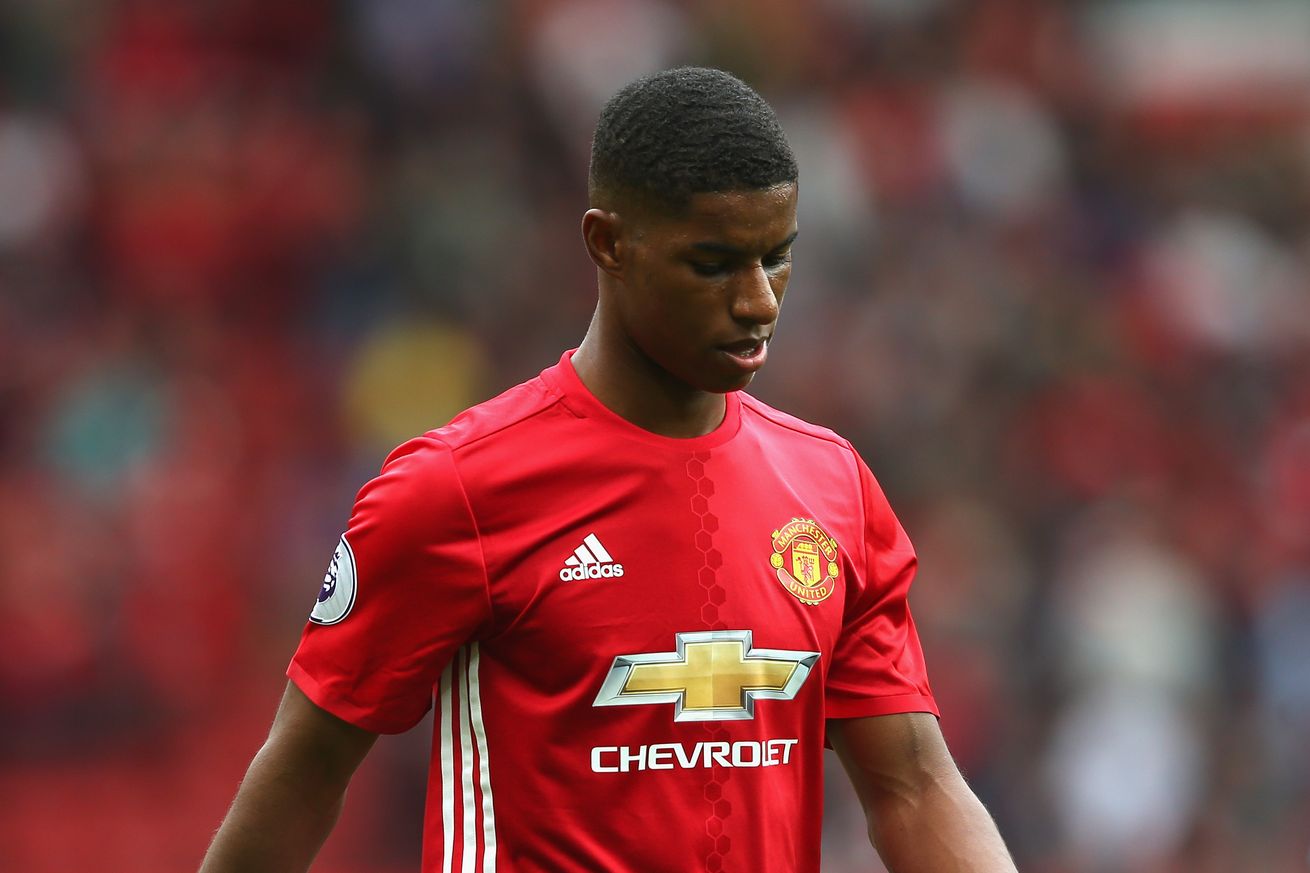 Philip: Mkhitaryan was the player, along with Rashford, who most turned the game in our favour against Hull. He provided something different which the other midfielders don't have. I wasn't too sure about him starting against City due to the fact he had picked up an ankle strain whilst with Armenia. When I heard he was playing on the left-hand side, I was even more puzzled.
Martin: So, let's review. Rooney, who everyone but me and Philip hates with a passion, and Ibra are slow. So is Fellaini. What did you call him in that piece, Mike, a human-giraffe hybrid? Ha! No way he was going to run down City's gazelles on those stilts. On top of that, Mkhitaryan was hobbled by a twisted ankle, and when he's been introduced, he's been a pure attacking player with no interest in defending. What was Mou thinking?
Loudmouth: It's only four games into the season and there was much work to do with the squad coming in, considering the last three years of poor decisions. Mourinho still needs more time to figure out which combination of players will work best going forward. I hardly think we need to fly into panic mode about anything yet. There are enough reasons to remain optimistic.
Martin: Was the Manchester Derby really the appropriate time and place to experiment? Especially after taking maximum points from three matches with essentially the same eleven and subs? I say if you're going to be beaten, be beaten with your best eleven on the pitch from the off.
Rowlesy: Mike's right. We've been a mess the last three years, and it takes some sorting. Mourinho acknowledged he got his eleven wrong on Saturday. Hindsight is a wonderful thing, but Lingard and Miki should not have started the derby. Rashford and Herrera's introduction, and the subsequent improvement, made that evident. Mourinho will have learned a fair bit about his players after the weekend. We failed in our first real test of the season, but we now have a blueprint going forward: pace and intensity.
Loudmouth: I'm still not sure whether Lingard is actually any good or not.
Dale: Ah yes, without going off subject too much, I'll defend Lingard's corner. You know what to expect from young Jesse. He is clever in short spaces, quick in possession, and works back which is obviously a trait Van Gaal and Mourinho both admire. Lets not forget how he's gone down in FA Cup folklore either. A much better presidency candidate than Trump, Martin, despite being Warrington born and bred.
Martin: I'd vote for him, even though he looks like Beavis. Better than the butthead, too, who's in the running now. But I wouldn't play him ahead of Mata.
Dale: Butthead being Van Gaal? Huh-huh.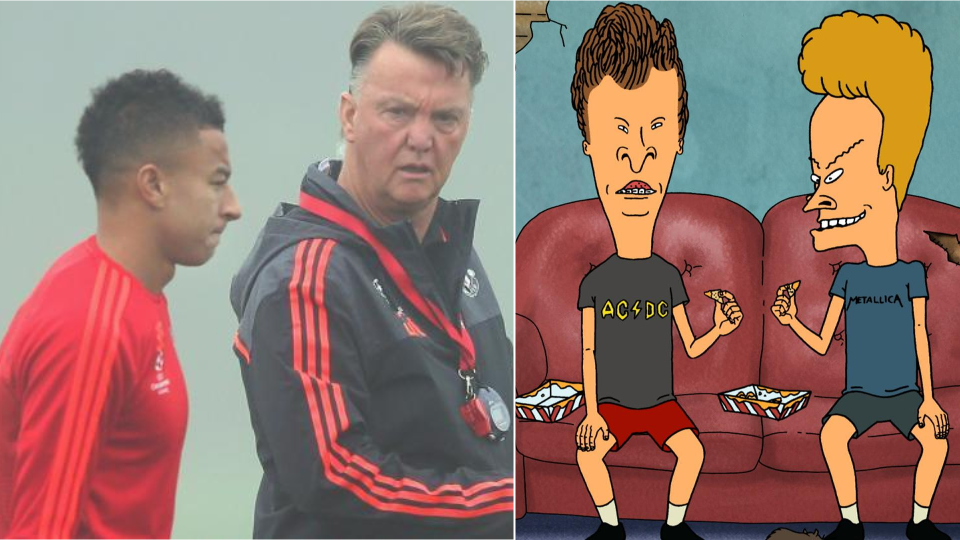 Martin: Huh-huh, backatcha. I see the resemblance. But everyone's pretty happy LvG's not in the running anymore. I meant the orange comb-over.
Rowlesy: Without dissecting the boss' every move too much, I was concerned with how amateurish the usually reliable Daley Blind was on Saturday. Is it time for Smalling to come back into the team, to give the back line a more physical look?
Loudmouth: I'm not so sure. I think Blind has actually been the better of the two since the turn of the calendar year. 'Mike' Smalling's old concentration issues seemed to reappear when the team's form dipped in December, and he never quite recovered.
Dale: Boys, are we going to get to the bottom of this so I can go for a pint? Mourinho made a selection mistake against City and took too long to alter things. But it's early days yet, and I'm still very sure of this man's managerial abilities.
Rowlesy: Spot on, chief. I'm not worried in the slightest. We have the right man in charge and he's still learning about the players at his disposal. We have recruited winners across the board this season, creating a squad with a completely different vibe. All will be well again with three points at Watford. Let's get to the bar, Dale.
Loudmouth: Agreed. Keeping cool and being patient is the order of the day. If either of you two run into a certain Mr Rooney, by the way, make sure he pays his share of the tab upfront otherwise he'll disappear out the bathroom window, leaving behind just an empty glass.
Martin: I'm not quite so ready to forgive Mourinho, and I won't endorse him until he's holding up a trophy in his fourth year at the club, but it is early doors. I think you'll find Phil's already down the pub. He ducked out when we weren't looking. Let me just go to the loo, make sure Trump isn't President, and then I'll duck out over here, stateside, to toast the lot of you. Cheers.