With no less than six clubs in with a credible shout for the Premier League title (United, City, Arsenal, Liverpool, Tottenham, and Chelsea) and three more that can be cast as dark horses (West Ham, Everton, and holders Leicester), the season offers promise like no other in living memory. Arsenal and Liverpool's goalapalooza at the Emirates on Sunday certainly lived up to that promise. Both Arsene Wenger and Jürgen Klopp, from opposing ends of the spectrum, will be viewing the result as critical to their title hopes, even though there are another thirty-seven matches to be played. With so many contenders, they'll be thinking, points won in August truly are as critical as those in May.
In that context, I suppose they are. Still, it's inevitable that points are going to be dropped against the clubs inhabiting a top half of the table this loaded with both managerial and playing talent. Rationally speaking, it's impossible to see any side dominating within this group. Providing a club earns its share of points in those head-to-head matchups, they will remain in contention. Thus, it's a club's performance against teams in the bottom half which will be the deciding factor in the race. Consistency will win this crowded title challenge.
As Leicester found out against Hull on Saturday, there can be no taking a day off this season. Already more on the outside-looking-in than any defending champion since Blackburn, those three points lost put the Foxes in a very deep hole. How can Claudio Ranieri expect to make them up? Realistically, he can't. It cannot be anticipated that every one of the other eight clubs in the title picture will fail to take all six points from their respective ties with Hull. Rather, most, if not all of them will. Consequently, whether he will admit it or not, every single match the rest of the way becomes a crucial must-win encounter for the affable Italian and his improbable conquerors.
As the scheduling gods would have it, the only other top sides to face decidedly lesser opposition in the opening weekend were the Manchester rivals. Of the two, United were decidedly the more clinical.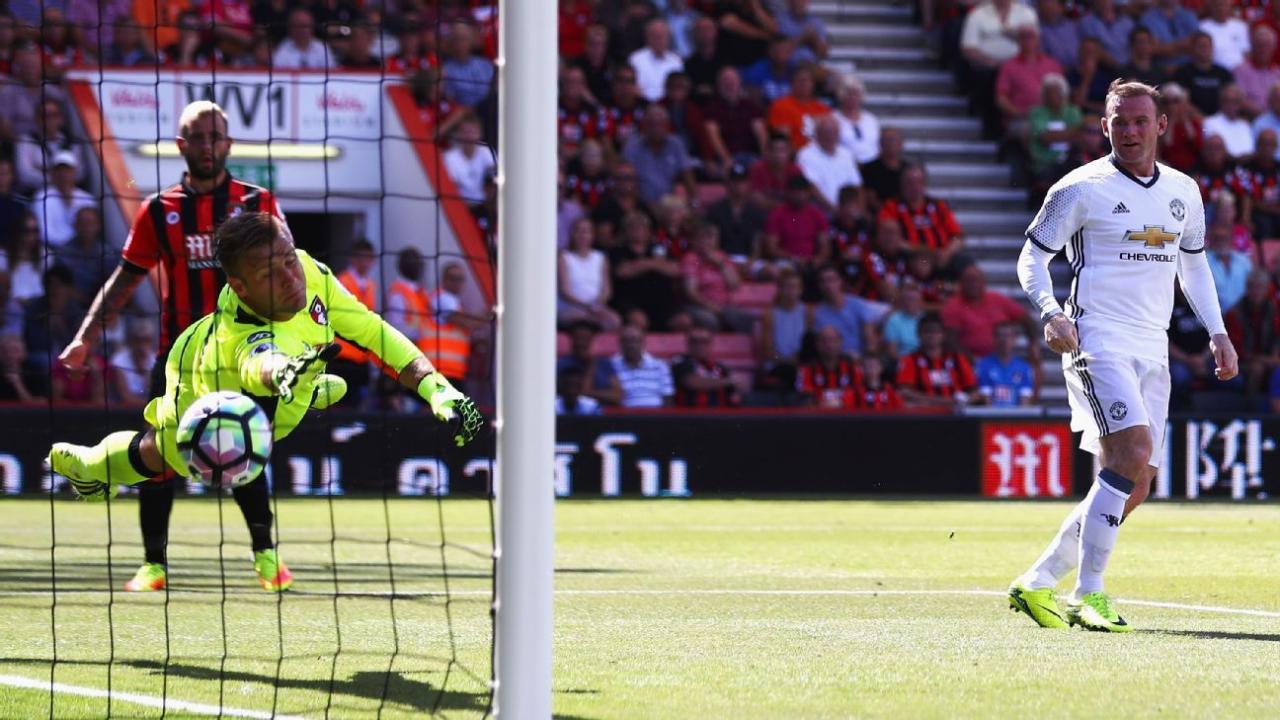 City started out brightly for new boss Pep Guardiola. Sergio Kun Aguero converted a penalty before the match was five minutes old, and it seemed the Citizens would run roughshod over Sunderland, known in some circles as Manchester United B. One-time Red Devils manager David Moyes' side is captained by former United jack-of-all-trades John O'Shea. Donald Love also started the match, while Adnan Januzaj and Paddy McNair came off the bench to play significant roles. The Black Cats were allowed to hang around as City failed to create or then take much more than half-chances for the remainder of the contest. They were very nearly made to pay when Jermaine DeFoe was played in on goal brilliantly by Etihad cast-off Jack Rodwell to level. City's and Guardiola's blushes were only saved by McNair's headed own goal in the 88th minute.
To be fair, while Aguero was well-rested and raring to go, many of his teammates were less prepared. The Euros played a part in that, but the new boss' system is a complicated one, demanding time to achieve full integration. One has to expect City will be become more and more formidable as the season progresses. Early cobwebs aside, however, this wasn't a match where the Citizens should have needed to get lucky.
If anything, United had more excuses to slip up against their opening day opponents. They were on the road. Their marquee signing, Paul Pogba, had only been in training for five days. Their other big name recruit, Henrikh Mkhitaryan, was more familiar with his new surroundings, but still not match fit. José Mourinho had reignited the fires of his Chelsea feud with the squad's only other legitimate playmaker, Juan Mata, by not starting the Spaniard in last week's Community Shield, then needlessly removing him after he had subbed on. Moreover, the Portuguese manager had named Marouane Fellaini into the starting XI at Dean Court in Pogba's absence, and ahead of Morgan Schneiderlin, despite  the Belgian committing a gaffe more monstrous than his choice of hairstyles, leading to Leicester's only goal in the aforementioned Community Shield tilt at Wembley. Given their circumstances, no one was expecting United have an easy afternoon.
Easy the afternoon was, however. Although, they began sluggishly, it was Mata who fittingly opened the scoring just before the half. His attack-mindedness placed him in the right position, whatever his manager may believe, to latch on to a weak back pass. Then, after Simon Francis compounded his initial error by deflecting the keeper's save back into Mata's path, the "smallest player on the pitch" put his club ahead.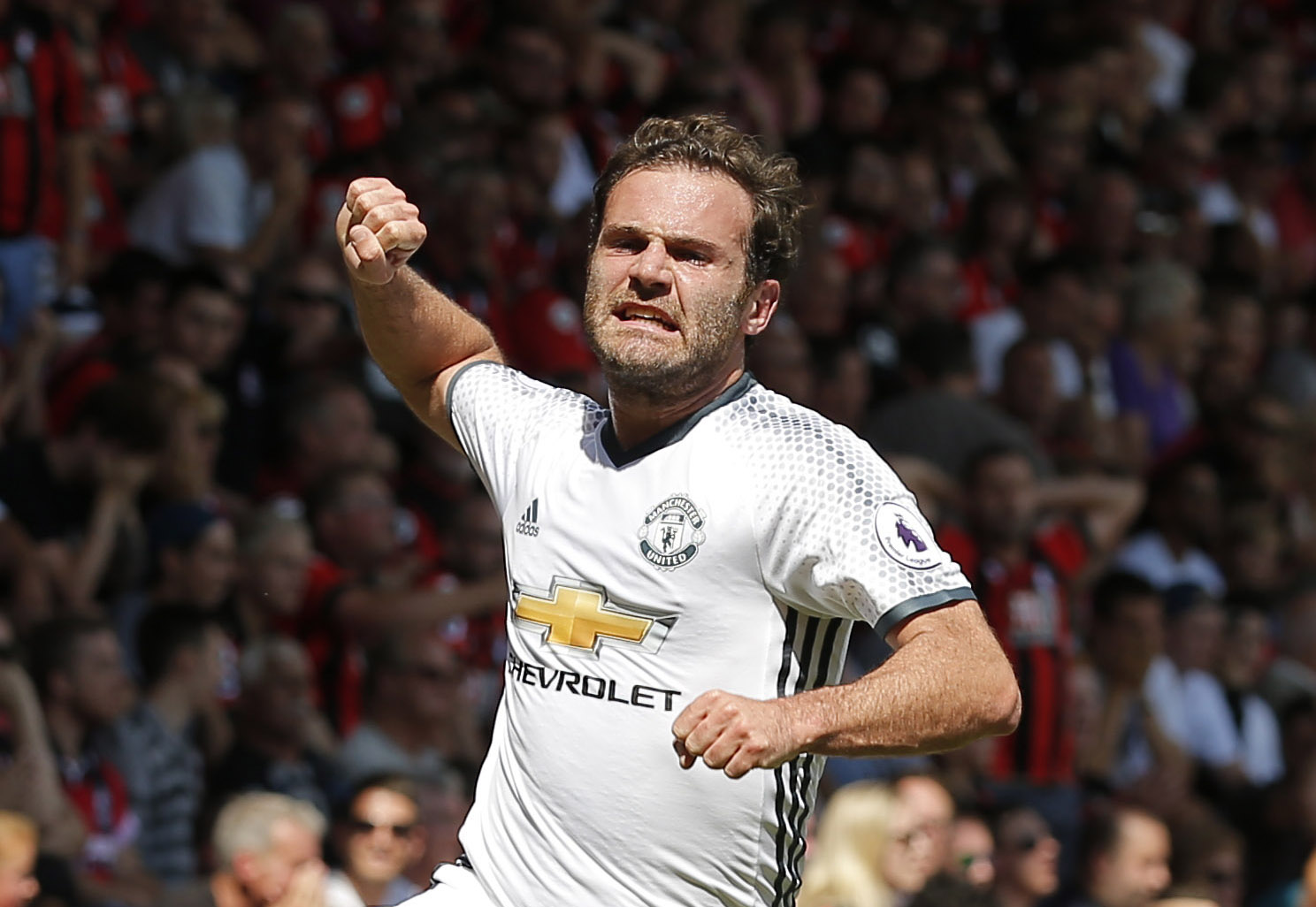 The second half saw United take control as though it were a mid-season clash. Zlatan Ibrahimović added to his array of unpredictable flick-ons and heel-kicks by floating an over-the-head backwards lob that nearly put Artur Boruc at Wayne Rooney's mercy. Only a desperate Dropkick Murphy intervention by Steven Cook saved a goal. Moments later, Rooney frustrated Stretty News' own Northern Loudmouth when he earned his keep by heading in a deflected pass for the second goal. Finally, Ibra finished a diagonal run with a low, long range worm-burner that eluded a diving Boruc's outstretched fingers to slot just inside the far post.
Adam Smith did peg one back for Bournemouth with a brilliant cut to the inside followed by a cannon from his supposedly weaker left foot that struck the upper ninety before David De Gea could react. United didn't panic, though, keeping the hosts at bay until extra time, when the Cherries finally mounted an attacking flurry that forced De Gea into two saves.
The convincing result, the only margin of victory greater than one on the weekend, sees United atop the table on goal difference. Given that Mourinho's three Chelsea titles were all won after rampant beginnings, his first match as United boss was seems a good omen. More importantly, convincing results are what any contending club needs to build momentum.
Next up for United is Southampton. The Saints journey north for the Premier League's first installment of regular Friday night football. Given their record over the past few seasons, you might expect the So'ton to be another dark horse in the title race, but they've lost yet another batch of promising players in the transfer market, not to mention another first-class manager. Claude Puel would love to prove he can feed the St Mary's faithful on two fish and two loaves, working the same undermanned miracles as Mauricio Pochettino and Ronald Koeman before him, but his side was stung early by Watford in their home debut. Nathan Redmond drew the hosts level with the Hornets as the hour-mark approached, but Puel's makeshift squad couldn't smoke out a win after Watford went down a man for the final fifteen minutes plus stoppage time. For the moment, it looks as though the Frenchman's side will be battling for the title of the Premier League's best of the rest.
Mourinho and United, therefore, should be expecting to build on their first-match success by claiming another three points. The most obvious trap will be thinking it will be easy. A mandatory film session featuring Hull's thirteen-man squad knocking off the defending champions should shave away any over-confidence, however. If the expected result is obtained, United will have eight days to prepare for their ex-assistant manager Mike Phelan and his orange-and-black clad overachievers. A third victory at the KCOM Stadium will send the Red Devils into the international break with a perfect nine points, and far less weight on their backs than otherwise might be when they welcome Mourinho's chief nemesis to Old Trafford for the home half of the Manchester Derby.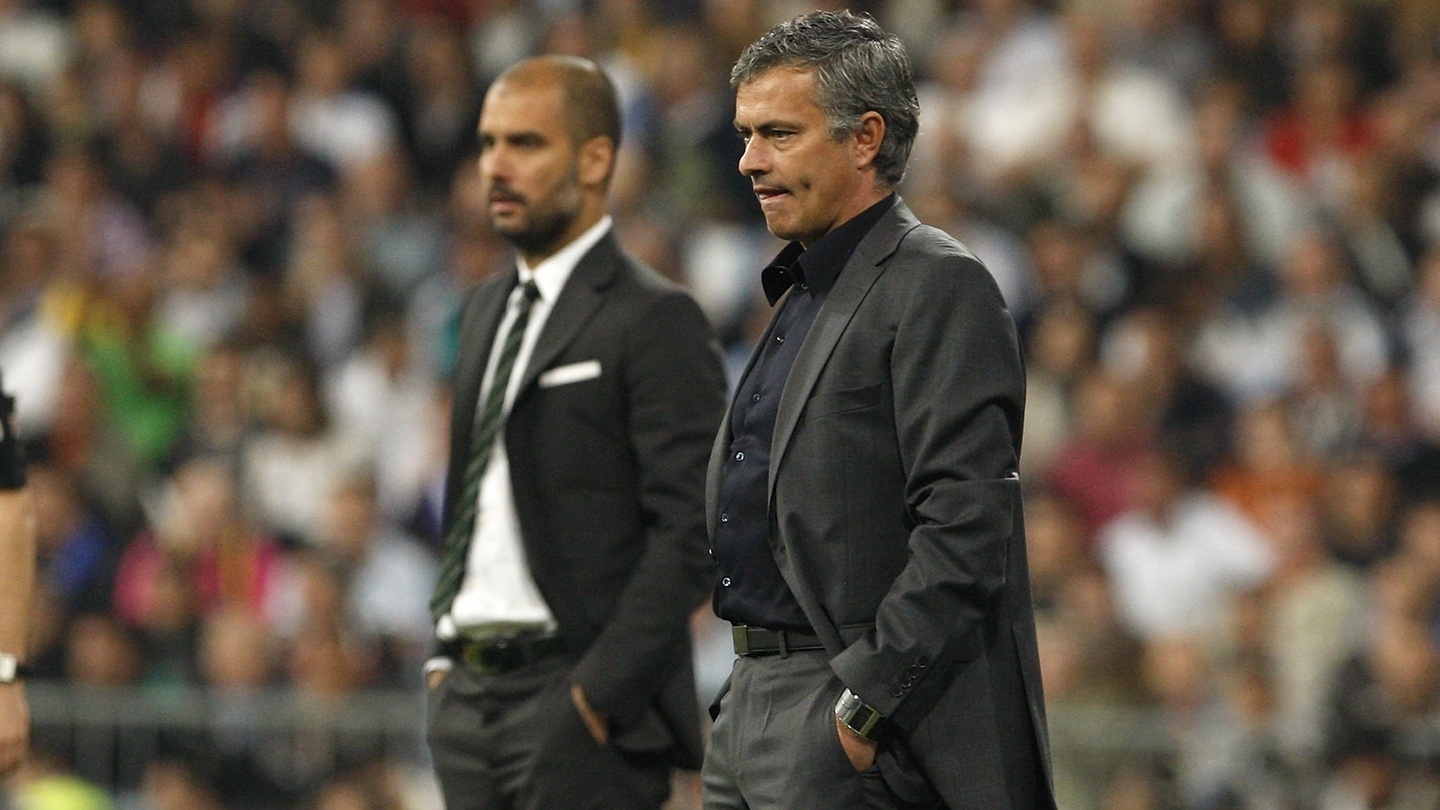 It bears repeating, however, that the outcome in big matches will have less influence on the title race than consistency in the matches where United is a clear favorite. Do the math. If there are eight rivals capable of beating any side on a given day, then there remain eleven more from which three points should be taken under any circumstance. Performing consistently and clinically against inferior squads could see United glean as many as sixty-six points. Then clawing out half the points on offer against better competition would add another twenty-four, for a total of ninety. That's a recipe to see United claim its twenty-first league crown and avoid its longest championship drought during the Premier League era.
From top to bottom, the English top flight is the most competitive league in Europe, without a doubt. Achieving perfection, even against the lesser lights, is a monumental task. Approaching the season with the goal of regularly winning matches that should be won, and giving as good as one gets against tougher opponents, is the path to redemption, however. Taking a day off won't get it done. Leicester has already proven that.