It is difficult at times to know what to take from pre-season. Touring squads combine an odd mix of reserves, players who perhaps know that they are not in the manager's plans for the coming season, and first teamers determined not to not get injured. Add in some fairly sub-standard pitches, hyped up local teams, and long distances traveled, and you can get some quite misleading results. With that in mind, here are the positives and negatives from Manchester United's recent encounter with Turkish giants Galatasaray.
• It's Zlatan time
In front his fellow Swedes while wearing the red shirt for the first time, the only thing that could possibly top it all would be a debut goal. As usual, Ibra did not dissapoint. Four minutes on the clock, and he met a cross with a well-timed overhead kick to open the scoring. Keep in mind, he has just joined the squad in training, and is not entirely up to speed yet. He also conceded the free kick that led to the equaliser, so not the perfect performance. Regardless, he appears set to be a big part of the coming season.
• Fighting spirit 
Going in at half-time behind must have filled many with a familiar sinking feeling. Especially following a poor display against Dortmund in the previous encounter. No doubt words were said in the dressing room and two quick fire goals from Rooney put United back on track. A greater sense of urgency and pace was visible, reminding supporters of former days. Young Marcus Rashford proved this point as a substitute. He is going nowhere just yet, despite what the naysayers may have predicted.
• Right back to form
It seemed at one point that Antonio Valencia was in danger of becoming just another squad player. When playing further up the pitch, he seemed to constantly run straight into his opponent and lose the ball. When employed at right-back, he was being caught out of position and giving away stupid fouls. On Saturday, it was instead a return to the form evident when he first joined the club. Straight forward pace down the line, then crossing the ball into a dangerous area. Is it possible the Ecaudorian may have played his way back into the manager's plans?
***
Unfortunately, along with the good points, there were also some bad ones.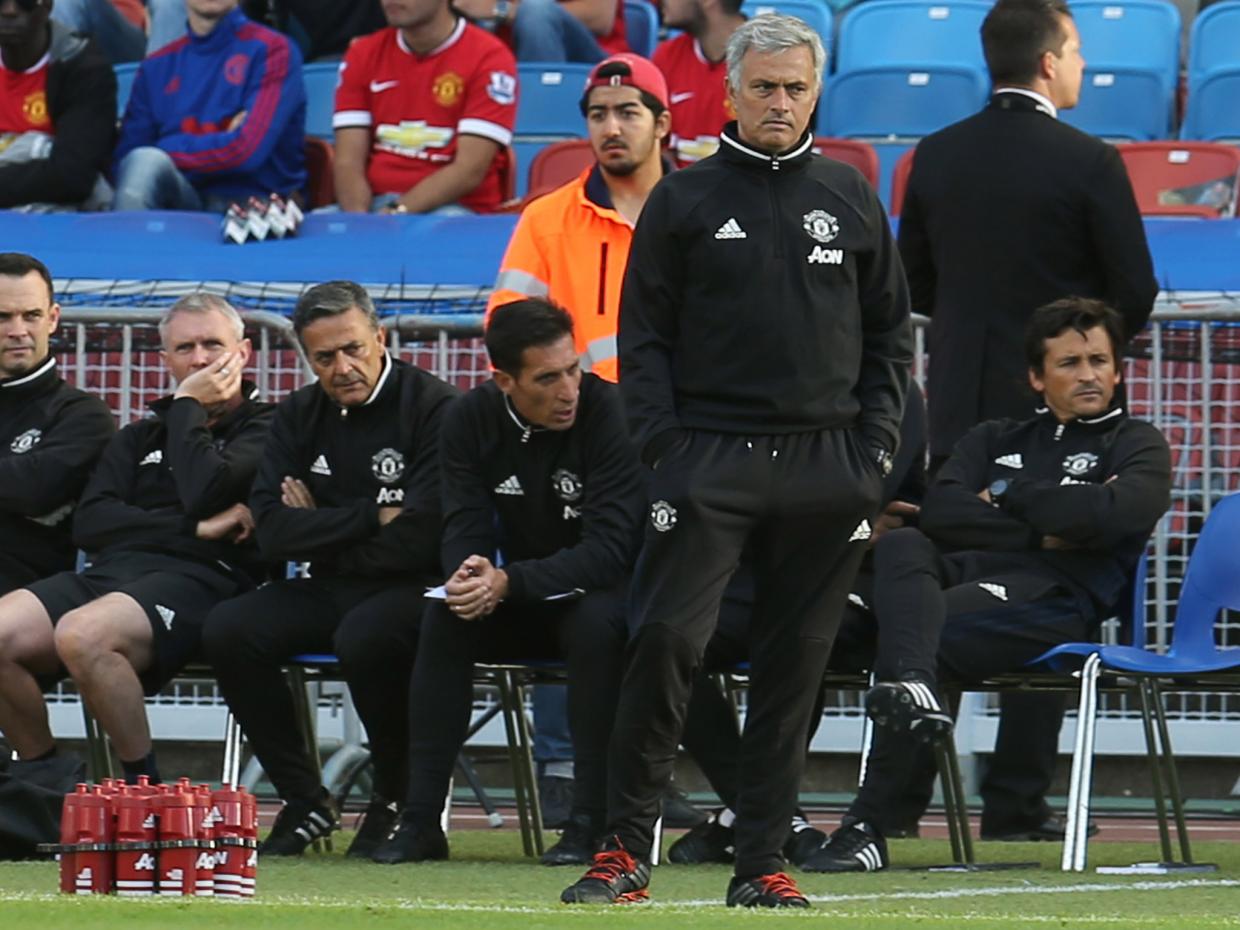 • Indefensible
As much as the set-piece that resulted in the equaliser came from a needless foul, the fact that Sinan Gumus was permitted a free header remains a bone of contention. Both central defenders watched him steal between them to score. Communication between centre backs is critical, yet it was absent on this occasion. Too much space was also allowed Bruma to put Gala ahead. José Mourinho still doesn't know what his best combination will be, and this remains a major concern ahead of the season opener.
• Slacking off
The twenty minutes between the equaliser and half-time did not fill supporters with much confidence. Gala seized on this, and began to control the game. It came as no real surprise when they scored again to take the lead. The early optimism was replaced by poor passing and mistakes. Were this to have occurred in a competitive game against more determined opposition, the result could have been much different. It can, perhaps, be put down to players getting used to one another, but it must happen quickly. The Premier League season is less than a fortnight away.
• Under pressure
Ibrahimović was not the only player guilty of poor discipline. Prior to his two quick strikes, Rooney was whistled for a wild lunge. Frustration at how the game is developing is one thing, but the United captain is lucky that it was only a friendly. Had it been a league or cup game, he might have been sent off. The red mist that sometimes descends on our captain is considered part of what makes him the player that he is. Sitting in the stands will not be an inspiration to anyone, however. Games are won and lost by such tight margins, especially in what is set to be a tough challenge ahead.
***
If the Galatasaray friendly was meant to decide an eleven for Leicester at Wembley on Sunday, it may have thrown up more questions than answers. Several departures are rumoured, perhgaps the new faces will not stop with Pogba, presuming he is to be one. Here is hoping it does not take long to stamp an identity on this side.