It's the most famous football shirt in history. There's no doubt about it.
You can forget the likes of Maradona, Riquelme and Messi donning the number 10 for the Albiceleste. The Brazilian number nine doesn't come close, considering they haven't had a striker since "Fat Ronaldo" hung up his boots. Don't even think about mentioning the number sevens worn by Figo, Raul and Shevchenko. Of course, these are all iconic players who have brought a particular shirt into the limelight during their careers. The problem with their legacy in comparison to the Manchester United number seven is the lack of a comparable succession between and before them. Take France for example. Whilst they've had legends such as Michel Platini (number ten) and Zinedine Zidane (number five) wearing the Les Bleus strip, how many of you can honestly say that you remember Sidney Govou (number ?) ever doing anything?
Conversely, from the days of George Best zigzagging his way past opponents to those of Eric Cantona going straight through them as he led a bunch of "kids" to the Premier League title, the number seven shirt at Manchester United has always been the most famous in the world. We've had Bryan Robson leading the Red Devils to glory. There was David Beckham, who arguably became the most famous footballer in the history of the game, although whether that was due to his talent or celebrity lifestyle remains debatable. When Cristiano Ronaldo took up the number seven back in 2003, I remember the media constantly reminding us that it was "a famous name and a famous number." It's fair to say that Ronaldo delivered.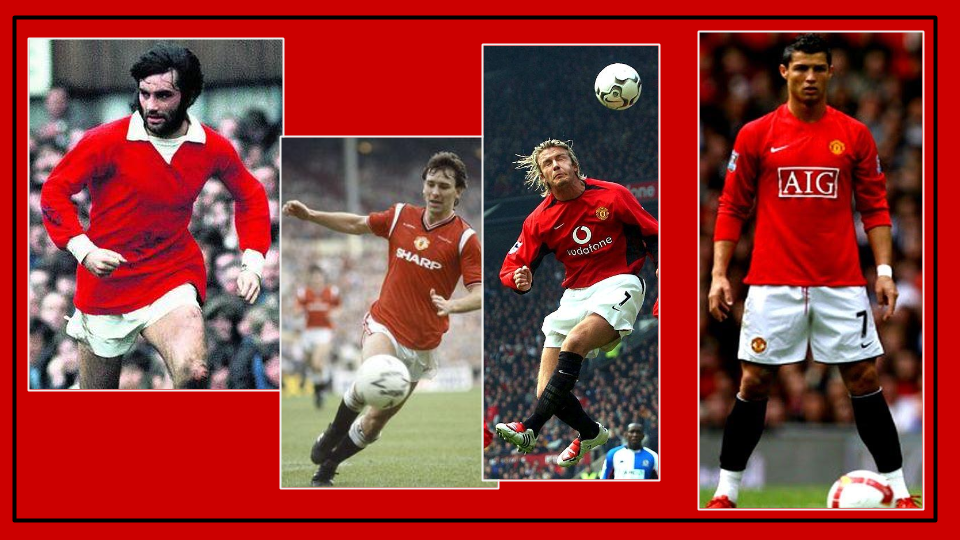 The Manchester United teams of Sir Matt Busby and Sir Alex Ferguson achieved incredible success. They instilled fear into their opponents. Other sides would show up at Old Trafford with little hope of coming away with a result. First Division and Premier League titles. European titles. FA Cups. Their success seemed endless, and ultimately led to United becoming the biggest club in the world. At the heart of every single one of these legendary sides was an iconic number seven.
But success has been hard to come by at Old Trafford in recent years. During this uncustomary dry spell, they have been lacking a famous number seven. The likes of Cantona, Hughes and Beckham have been missing from the Red Devils ever since Ronaldo's departure for Real Madrid. United have failed to find a player of the required calibre to fill the void left by the Portuguese's exit almost exactly seven years ago.
Undeniably, they have lost their "fear factor" because of this failure. To be clear, it's not through lack of trying. Unfortunately, the club's failed search has seen millions of pounds wasted.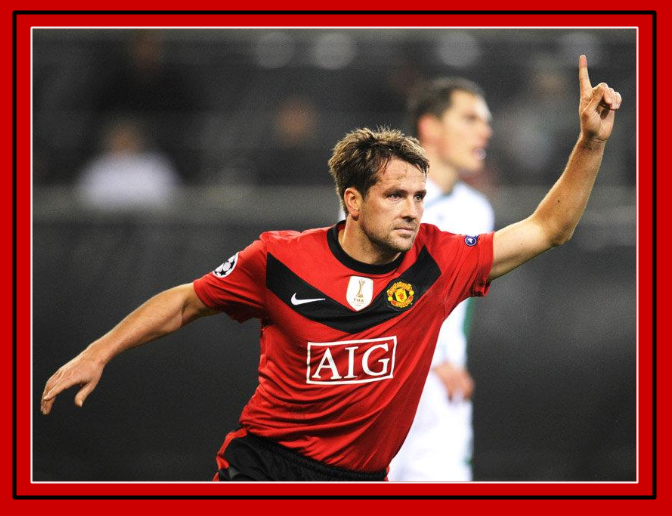 Michael Owen was the man who took up the mantle after Ronaldo. Already a household name, he was a player who offered little more than one last gasp winner in a Manchester derby. For many fans, he was worth every penny of his wages just for that glorious moment. But, as he had done throughout his entire career, Owen struggled with injuries and barely featured for United during his time at Old Trafford. His tenure started with a bang, but ultimately ended with him fading into obscurity.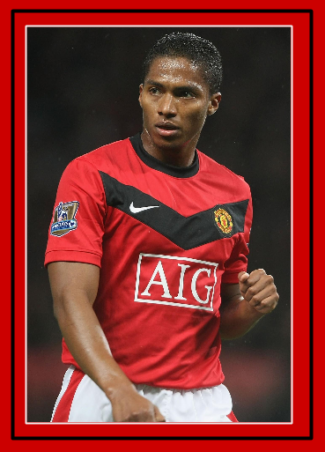 Antonio Valencia was already a Manchester United player when he was promoted to the number seven. The appointment was viewed with scepticism by the fans. Valencia had already proven he would never be a truly elite player. He was a winger possessed of unbelievable pace, but seemed much more hesitant to beat his man after he'd donned the number seven. The fact Valencia gave up the shirt of his own accord speaks volumes to the added pressure and responsibility that comes with it. The Ecuadorian was a solid contributor, but he was never going to be the next Cristiano Ronaldo, and he knew it.
Then came the reign of Louis van Gaal, and with it unprecedented spending in the transfer market. Champions League winner Angel Di Maria was brought in for a record British transfer fee of £56 million. The sort of player for which fans had been waiting, he was a skillful winger capable of taking a match by the scruff of its neck and dragging United over the line. Seen as a world class signing, his early displays had the fans purring.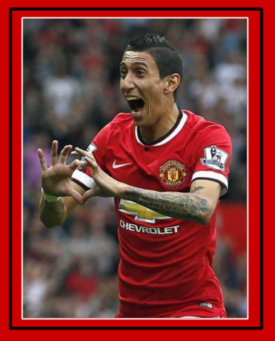 But, after a promising beginning, it all went a bit wrong. Di Maria was injured. His new house in Manchester was burgled. He became unhappy with life in the UK, and under Van Gaal. Like a pouting child, Di Maria's unhappiness was reflected by his poor performances on the pitch. His crosses were drifting too far, and he was being shouldered off the ball too easily. The player we had all seen tear through defences with Real Madrid vanished, and his misfortune culminated with the disastrous sending off in the FA Cup defeat to Arsenal. Di Maria was swiftly shown the exit, and he has recovered his form significantly with Paris St Germain.
To replace the Argentine, United brought in hot Dutch prospect Memphis Depay, another player who has failed to deliver wearing the number seven. The fans were promised a winger with explosive pace and a cannon for a right foot. Instead, they've been given a young man who always looks ready to throw his toys out of his pram when things don't go his way. He reminds me of a peacock, strutting and pruning as though he belongs in the jersey. But he simply isn't good enough.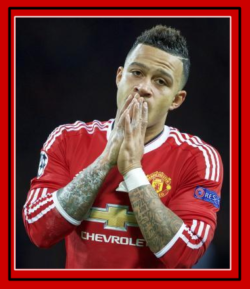 With the announcement of United's 2016/2017 squad numbers, José Mourinho allowing Depay to remain as his number seven appears a clear sign the new boss is willing to give the young lad one last chance to deliver. But due to the arrival of Zlatan Ibrahimovic at Old Trafford, Mourinho has had to shuffle the pack a little to free up the number nine shirt for the Swede. Consequently, the extremely talented Anthony Martial has been shifted over to number eleven. I can't help but wonder whether the Frenchman should have been allocated that famous number seven instead. After all, he's shown he's got the composure, talent, and downright tenacity to be something special for this football club. Memphis would still have an opportunity were he given the eleven, but any notion of a last chance would be more emphatic. Regardless, I'll be watching every game this season with fingers crossed, praying Memphis finally gets his act together. But I won't be holding my breath.
There is only one rational explanation for the absence of a worthy candidate to wear the iconic shirt. Manchester United had the greatest number seven in history with Cristiano Ronaldo, and, with his departure, shirt has been cursed. The injuries plaguing Owen, the pressure getting to Valencia, the talent being sucked out of Di Maria, are all nothing short of some sort of supernatural phenomenon. It was once a shirt players dreamed of wearing. Now it's something they actively try to avoid.
Maybe it's a curse.
Maybe it's because the players can't handle the pressure.
Or maybe United just need to bring Ronaldo back.