When was the last time you, as a Manchester United fan, could be certain of the make-up of the back five? Possibly the 08/09 season when a series of shut-outs meant Edwin Van Der Sar broke the record for most minutes without conceding a goal. That mid-season period, and a subsequent string of clean sheets towards the end of the season, ensured the title that year. Rio Ferdinand, Nemenja Vidic, Patrice Evra, and either Wes Brown or John O'Shea knew each other's games well, and complemented one another. That is the benefit of playing together over an extended period of time.
Since then, that solidity has been eroded. Injuries to key personnel, and declining form have contributed. When you must turn to the likes of Michael Carrick, Ryan Giggs, and Antonio Valencia to shore up the defence, you know you are in trouble. Dependable professionals they may be. Defenders they are not.
Call-ups from the reserves and under-21's to fill the space of more senior players caused further indecision. Teams like Newcastle, West Brom and Swansea exploited the inexperience to come away with results that were previously unthinkable.
Is this purely the fault of the players' quality,or lack thereof, or can the managers be held culpable as well? Both David Moyes and Louis Van Gaal arrived with reputations for creating well structured teams difficult to play against. Yet, neither man's system particularly worked. Far too much space was allowed to opponents under Moyes. Contrastingly, Van Gaal's side played far too deep to be any danger to opponents.
So where does the team stand now? The biggest question mark remains a player who, after five years, has yet to really make a decisive impact on the first team. A player described by Alex Ferguson as being a future captain and legend of the club. One Philip Anthony Jones.
When Jones arrived, there was so much promise. United beat Chelsea to his signing, both clubs impressed by his performances for Blackburn. Fans took to his all-action style as part of a young, attack-minded side.
But this all came to a crashing halt after a 6-1 defeat in the Manchester derby. Since that performance, consistent play has been difficult to achieve. To help him rediscover his game, Jones has been shunted over to right-back, and even midfield at one point. Let's not even bring his brief debacle at taking corners into play.
Attempts to prove himself have led to lunging tackles which, rather than making an impression, only resulted in being caught out of position or, worse, injuries. The player once cited as the new Duncan Edwards, was suddenly mocked for his gurning expressions, and labeled the second coming of a certain Jim Henson muppet.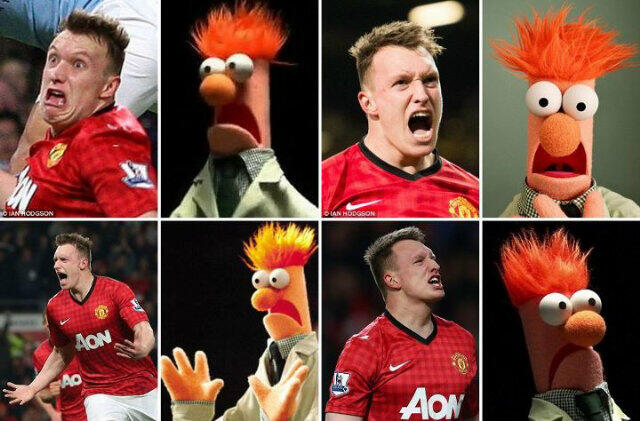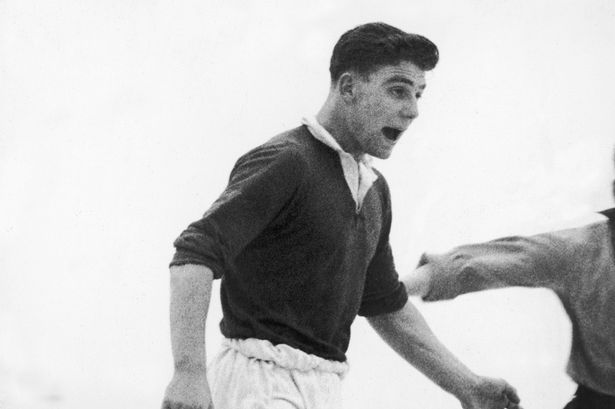 Passion and commitment are traits to be commended. To play at the highest level, however, central defenders need more. Positional sense. Timing. Even a bit of skill with the ball at their feet.  Jones needs to bring his game on if he is to survive much longer in a United strip. With the club being linked to the likes of Raphael Varane, John Stones, and Leonardo Bonucci, his future may be decided for him.
Many fans feel the money spent on Pogba could have been better invested in, among other needs, an established, experienced defender. Whatever happens, should indecision and mistakes continue to plague the United defence, of which Jones' are merely the most glaring, we can forget any thoughts of title number 21.
Written for Stretty News by Philip Morrissey
His Twitter handle is @PhilipEMorrisse