It's been a fortnight. Ed Woodward even went to Turin while José Mourinho and the squad sat in airport lobbies or trained on soggy pitches in China. Until today, they had made more progress in their mission than he had in his. We knew that Daley Blind was the slowest player in the Manchester United squad, thanks to Wayne Rooney and Ashley Young. Now we know Paul Pogba will return to the squad as the most expensive signing in football history. When it concludes (add-ons, a medical, and personal wages are yet to be agreed), it will probably also go down as the Daley Blind of all transfers, positively glacial in its languidness.

The figures being tossed around are enough to make Michel Platini and Sepp Blatter wish they'd been able to keep their fingers in the pie for just a little longer. A reported €110 million price tag, plus United very untraditionally being on the hook for at least a portion of super agent and alleged pizza maker Mino Raiola's €25 million fee represent a significant increase on the world record fee Real Madrid paid for Gareth Bale just three seasons ago. So, Stretty News is revisiting the issue of Pogba coming to United, as founder, editor, and drinker-in-chief Dale O'Donnell is joined by Mike "the Northern Loudmouth" Knight and renowned blog-killer Martin Palazzotto to answer the question, is United insane to spend well over €100 million on a single player?
Dale: People talk about spending money as if it's a bad thing. Those are probably the type [put your hand down, Arsene Wenger] so tight they would peel an orange in their pocket. Manchester United earn a ton of money. What are they supposed to do with it? Sit and watch it pile up?

Martin: No one is saying don't buy players. We're talking about putting all the eggs in one ridiculously over-priced basket. By the way, is that an orange in your pocket, or are you just happy to see me?
Dale: Less of that, Martin. I'm planning on impressing the barmaid later. But, on topic, United make more money than any other club. Pogba is not only the best twenty-three-year-old footballer in the world, he's the fourth most marketable player too. In the eyes of Ed Woodward and co., that is extremely appealing. I'd rather buy a Ferrari 488 GTB than a fleet of Chevrolets.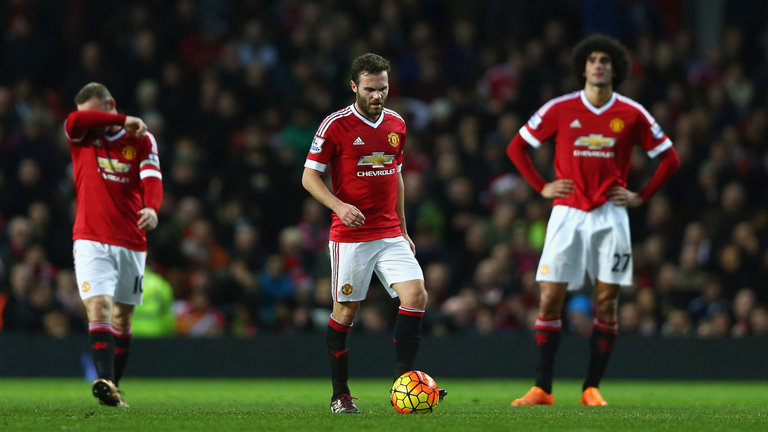 Martin: Still on about the logo? By all indications, Mourinho intends to use Pogba in a deep-lying role. Like, say, Roy Keane. Keane-o always struck me more as a Range Rover than a Ferrari, and they're typically cheaper. Also, are we only looking for twenty-three-year-olds? Because Antoine Griezmann is twenty-five, and better than Pogba, speaking of Ferraris.
Dale: No, please don't bring Keane into the same conversation as Pogba. Different era, and a very different breed of player. But if one of us could identify a midfielder as good as Keane box-to-box, which is what we really need, he would be worth more than our French friend, formerly of Le Havre.

Martin: Different style, same role. As you said, box to box. But the market doesn't rate the position that highly. Nor does Mourinho, for that matter. Didn't he say he could pick out a pass from that position as well as Rooney could? Haven't had a player manager in the Premier League era, have we?
Dale: Pfft. Seeing as we're on the subject of Pogba's role, I was asked recently where I thought he played his best football? At Juventus, there can be no doubt it's on the left of a three-man midfield, playing off wingback and former United stalwart Patrice Evra. Pogba is not afraid to take on opponents, fancies a frequent interception, and has an impressive tackling record. We're talking about a complete midfielder in the modern game. Long-range shooting and skills to burn, hence a crazy valuation. Nothing against Keane, but I think a comparison to Patrick Vieira is more fitting.
Martin: The thing is, Mourinho will be managing Pogba if he comes to Old Trafford, not Antonio Conte. There won't be a wingback to play off. Likely, it will be Luke Shaw and Anthony Martial on that flank, with the Armenian assist machine, Henrikh Mkhitaryan behind the two strikers. Henry Mac is a beast in that role. Can't move him out to the right to please Pogba, because Ibra will be even more displeased at the decrease in service, and Mou knows better than to do that.  As for all-time greats between the boxes, maybe Vieira is the better comparison, although his whingeing about the 4-1 beat-down his NYCFC side just took in the New York derby is still ringing in my ears. And didn't the rangy Frenchman play down the middle most of his career? That's where you put complete players.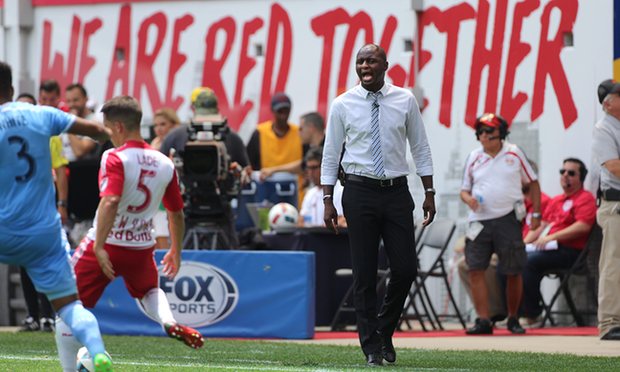 Dale: Agree on Mourinho not playing a wingback–Shaw, when he's fully fit, will be bombing up and down the left flank like no-one's business–but I'm not so sure that we'll see two strikers in the starting eleven.  Although, as you suggest, much of this depends on formation. Mourinho opted for 4-2-3-1 this summer, but has seen success in the Premier League previously with 4-3-3. His newly inherited squad could easily work in that shape.
Loudmouth: Well, I think it's a nauseating amount of money to spend on a player, not to mention an agent doing a fine job of making us look very silly in a very public manner. Time is pressing. We need to start concentrating on alternatives, rather than being strung along for a player we may never sign. Remember the last few summer transfer windows?!
Martin: You've come in late in this one, that's for sure. They've just signed him, apparently.
Loudmouth: Really? Well, no worries over fax machines being involved this time…
Dale: It was getting tiresome, wasn't it? Madrid tabloid AS sent Twitter into overdrive this week, saying a medical, in Miami, no less, had been cancelled. A doctor from the hospital had to interrupt his Italian holiday, denying any appointment.  Now, Pogba apparently is going to South Beach for a medical. I mean, why on earth would this take place in America when he will be returning from holiday in the coming days?!
Martin: And who holidays in South Florida at the end of July? Even this doctor had the good sense to go somewhere where you don't need SPF-110+.
Loudmouth: When Woodward is involved, anything is possible, lads. I'm surprised he didn't attempt to conduct this deal via Morse code from a research base in Antarctica.
Martin: I had been hearing strange noises in my pipes. Still, and I think Loudmouth agrees, the club could have bought two or three very serviceable players, not Chevies either, for the money they'll be sending to Turin. Moussa Sissoko and Blaise Matuidi seem to be the most talked about alternatives, but there were one or two other possibilities.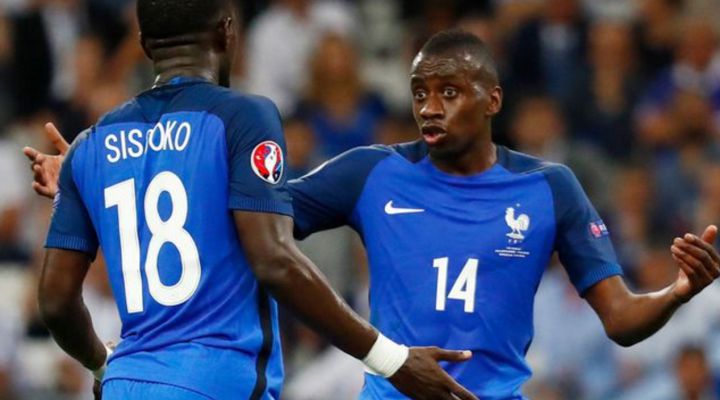 Loudmouth: I might have made a cheeky bid for Aaron Ramsey.
Dale: Meh. Point remains. Pogba's better than all three of those players, and only the best for United. Anyway, I'm chuffed. And I can still squeeze in a pint or two before the time bell if I head out now.
Martin and Loudmouth: Say hello to that barmaid for us!