There's an old saying: out with the old, in with the new. It's beginning to look like that may apply to Manchester United's captain, Wayne Rooney. While Josė Mourinho has, in the past, stated his admiration for Rooney, upon assuming command at Old Trafford he said the Scouser will have to prove himself deserving of a place in the squad. The Portuguese has also ruled out that place being in the midfield, saying he envisions Rooney as a number nine or ten, not a six. The problem is Mourinho has gone out and bought Henryk Mkhitaryan and signed Zlatan Ibrahimovic to fill those roles. And then there's Anthony Martial, Marcus Rashford, and, assuming they're not sold on, Juan Mata, Ander Herrera… oh, and Memphis Depay.

If you're Rooney, it's a difficult spot to be in, especially when Ibra, the marquee signing thus far–we've already hashed out our differences regarding Paul Pogba–is shouting across the English Channel to let Eric Cantona know there's a new god in Manchester. Given our new god was previously captain at Paris Saint-Germain, where is the man wearing the United armband to fit in?

That's the question this time around in Open Warfare, where Stretty News Editor Dale O'Donnell will be joined by Paul Rowlesy, Martin Palazzotto, and, this time, even the Northern Loudmouth himself, Mike Knight, who's let his opinion of Rooney be known to one and all. So, let's have at it…

Dale: Where does Rooney fit in? The question is does he physically fit anywhere? [sniggers]
Loudmouth: I'll cut right to the chase. There are two places Rooney fits in: the bench and another club. Rooney has been in serious decline for the better part of five years. It is the very reason he's been shunted around from one position to another. He no longer has the pace and athleticism to compensate for his technical shortcomings.
Martin: Well, a weekly wage north of £200,000/wk makes it very tough to justify parking him on the bench every week.
Dale: That was David Moyes pressing the panic button. A man with fuck all bottle he was. Given the biggest job in football because of a friendship he had with a man who put United's future in jeopardy more than once. I'm not naming names or anything…
Martin: Can't think of who you could mean.
Loudmouth: There is what I would call "The Idea of Wayne Rooney." That is to say, the notion he is, or ever was, a world class player, which he is not, nor has he ever been. Rooney was very good when he was younger, but clearly peaked too soon. He has never been of the quality to be the backbone of a team, even though, had he worked harder, he would have been.
Dale: Okay, so where can you squeeze Rooney into Jose Mourinho's starting eleven? The manager has already passed comment on deep midfield roles not being his forte, preferring him further up the pitch in goalscorer positions. But who loses out? Rooney is not a player you want to fall out with, and the captaincy ought to go to a player with a heavy influence both on and off the pitch.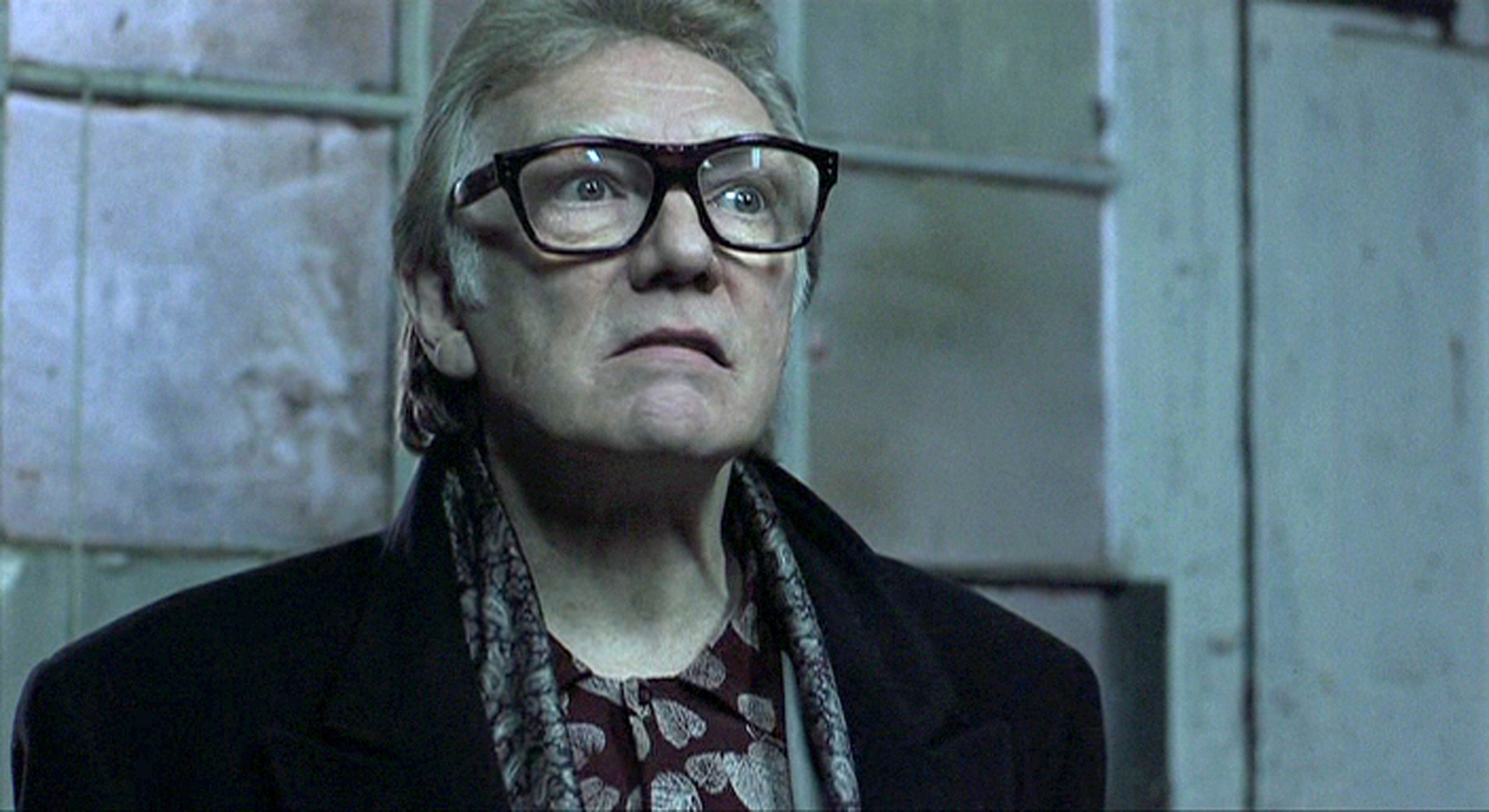 Martin: Not a player you want to fall out with? You make him sound like Bricktop from Snatch. Besides, Mourinho has already gone the falling out route with Iker Casillas and Sergio Ramos at Real Madrid. He didn't exactly come away smelling like a rose, but neither did Saint Iker, and his career arc is closer to Rooney's than Ramos. I can't see Rooney coming out on top in that pissing match. As for the captaincy, Ibrahimovic certainly fits the bill as someone with a heavy influence. Isn't that where this whole thing seems to be leading?
Loudmouth: Yeah, that cuts to the heart of it. We have all watched Rooney get steadily worse over the last five years. I can't imagine, with the extra time on his hands last season, Mourinho didn't notice that decline, as the broadcast media seem to have done. At some point, there will be a reckoning between the two. Sooner rather than later, I believe, considering his leadership during England's dismal European failure. Even on his wages, he'll find a place, the way the Chinese clubs are splashing the cash.
Martin: So, no love for United's soon to be all-time scorer?
Loudmouth: Hell, no.

Martin: Wow. Ten years, and it's hit the road, Jack. That's how Donald Trump goes through wives, you know.
Loudmouth: If only the Rooney issue was as simple as Donald Trump's brain. For half his time here it's been a marriage of convenience. He has twice attempted to engineer a move away. Once to United's local rivals, and the second to Chelsea. The latter fell through because Chelsea felt he was only worth about £20-25 million. Tops. Nor would anyone else in Europe bow to his ludicrous wage demands.
Rowlesy: Hey, lads. Sorry I'm late, What'd I miss?

Martin: Loudmouth says Rooney is going to China.

Rowlesy: That doesn't completely surprise me. Whether China is seeking an aging Scouser or a useless afro to front page their football rise remains to be seen. I do think it's clear Rooney's best days are long behind him.
Martin: The Belgian Chia Pet, too? I don't know if I can take that.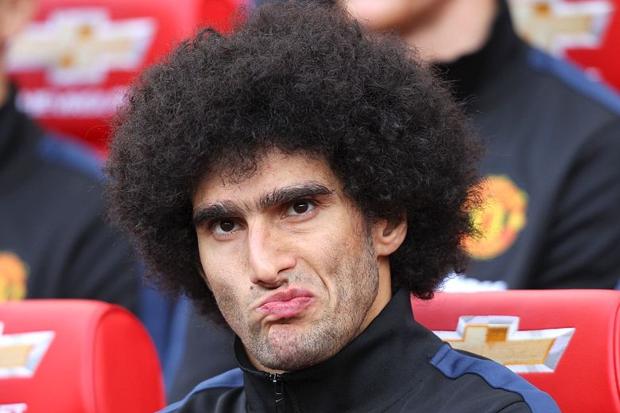 Dale: Sorry to interrupt, but I ducked out for a pint. I don't think Rooney will end up in China. He may have named his son Kai, but I cannot imagine him learning Chinese, or soaking up such a drastically different culture.
Loudmouth: Well, outside the big European sides, the Chinese are the only ones who can afford him. Which means United are stuck with an expensive, overweight albatross round their necks.

Rowlesy: What's more, it's clear Ibra hasn't lost his effervescent charm, not wanting, but openly stating he intends to be top dog at United. Remember when SAF signed Van Persie for a last hurrah? It feels like Rooney has once again been replaced. His safety net, playing #6 under Van Gaal, has been removed by Mourinho. He has a real fight on his hands to keep his place in the team.

Dale: I've made it clear down the years on Stretty News, I lost a lot of love for Rooney after the transfer requests. It's a shame, given he's our captain and is about to break Sir Bobby Charlton's record as the club's top goalscorer, but the Croxteth Crier left too much urine in my Cornflakes.
Martin: Do you think there's enough pressure from the board, media, and supporters who don't agree with you and Loudmouth, to let him stay long enough to break Sir Bobby's record?
Dale: They could try to flog him off, but Rooney and Paul Stretford, his agent, know there's not a single club in Europe so stupid as to match his current contract.

Martin: You know, in the US, clubs get very creative due to the salary caps. Why couldn't United loan him out to an interested club, but retain a portion of his salary? Rangers, for instance. Wouldn't you love to see him and Joey Barton in the same side?
Dale: Heh, an interested club. Best of luck finding one of those. Mind you, Rangers would suit Rooney and an opportunity to work alongside Barton would probably appeal to him.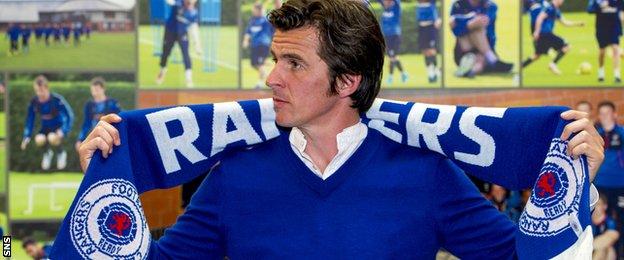 Rowlesy: They're both Everton lads. What about a romantic return to his boyhood club for Rooney, though?
Loudmouth: Returning to Everton? More chance me being appointed a member of the House of Lords by the Conservative Party.
Martin: Sir Loudmouth? I guess I could handle that. Just don't expect me to bow.
Loudmouth: I believe my full title would be "Lord Loudmouth of Mancunia." But the thrust of my argument there is based on the less than gracious feelings towards Rooney from the Everton faithful. That break up was particularly acrimonious.

Rowlesy: So, do you guys see Rooney proving any worth? Do you see him as an influential captain, or more of a hindrance?
Dale: Rooney's going nowhere. So, I'd like to think he can still offer us something. It's been a case of me wanting to eat my words about him for years now.
Martin: Well, what about Mourinho's words? It doesn't look like there's any room for Rooney up front. If the Special One respects his captain's legacy with the club, and starts him only to witness the same dip in form LvG saw at the outset of last season, what then? He's got Michael Carrick and Bastian Schweinsteiger as deep-lying playmakers, but you could hardly call either the Energizer bunny. If Josė finds himself a bit light in that area of the pitch, will he be tempted to put Rooney in the midfield?
Dale: I would be very surprised if Basti is at Old Trafford next season…
Martin: Which only reinforces my point, because you're left with Carrick in that role. When was the last time he logged thirty-plus matches in a season?
Rowlesy: I don't know about you guys, but I'm a big Morgan Schneiderlin fan. I think you'll see bigger and better things from him this season. I'm hoping Mourinho will take to him, meaning Rooney shouldn't be required there.

Martin: Schneiderlin? Please. I won't argue he's a decent stopper, but I haven't seen him picking out passes the way Schweini, Carrick, and Rooney can. Maybe if you grafted Daley Blind's vision onto the Frenchman's defensive abilities…
Loudmouth: The fact we're even having this discussion only serves to highlight the serious deficiencies in the side. If United had a full squad of the required quality to win the league, Rooney wouldn't even be in the discussion. Frankly neither would Schweinsteiger or Carrick.
[depressing silence all around]
Dale: Right, I'm off for another pint. Anyone to join me?