One of the nice things about Stretty News is its various contributors offer an array of views on the same Manchester United issues. Just go back and see what Rowlesy's Ramblings had to say about the prospect of hiring José Mourinho. Or Martin Palazzotto. Or the Northern Loudmouth. Well, the Loudmouth isn't about at the moment. He decided to take a bit of time off after Brexit to medicate, then toddle off down to 10 Downing to yell at Theresa May rather than the United Board. The point is, whoever is about, chances are we don't agree on much. Like, for instance, whether Manchester United really needs Paul Pogba. So, rather than arguing in pubs or chat rooms, then go off to pen individual columns, we decided we'd air our dirty laundry in front of you lot. You know, to save time. It's almost guaranteed that we will, at best, agree to disagree, then run off to write those individual rants anyway, but what the hell. This ought to be fun.
In the spirit of that fun, we thought we'd even give this forum a catchy name. After disagreeing on who knows how many suggestions, we finally settled on Open Warfare. Today, in Open Warfare's first installment, SN's Founder and Editor, Dale O'Donnell, will butt heads with Rowlesy and Martin Palazzotto over, yes, whether or not United really need to reacquire the services of France and Juventus star Paul Pogba. So, without further ado, enjoy.

Oh, and watch out for stray hand grenades…
Dale O'Donnell: It was never in Paul Pogba's best interest to leave Manchester United until Sir Alex Ferguson favoured non-midfielders in his role against Blackburn on New Year's Eve, 2011. As fans, we cherish youngsters breaking through the youth system to earn opportunities in the first-team, whether they make it or not, but Pogba had something special even if Ravel Morrison appeared to have more ability.
Martin Palazzotto: Whether Morrison looked better or not, it was, as you say, the veterans, namely Ryan Giggs and Park Ji-sung, who were looked to as alternatives at the young Frenchman's position. He may have had more talent and potential than that pair, who were both on the downhill side of their careers, but their experience, work ethic, and enduring commitment to club saw no one, other than the player himself, crying out for Pogba to be given a chance. It's alright to cherish youngsters who break into the side, but you can hardly knock one for having the self-belief to move on when Fergie wouldn't give him the opportunity. Does any club want a player willing to sit and bide his time?
Paul Rowlesy:  I agree with Martin, Pogba's decision to turn his back on Sir Alex was daring, some might say vindicated, given his status in the game presently. That infamous Blackburn defeat was the tipping point for an impatient, maybe naive young player, and an opportunist agent like Mino Raiola. The fact United want him back admits it was a grave error in judgement letting him go for pittance, and not doing more to keep him. Hindsight is a wonderful thing, but, to be fair, I suspect no-one at United could have foreseen just how dramatic Pogba's rise into one of the game's hottest properties would be.  His physicality and drive in midfield are qualities United desperately lack. He is clearly the final piece in the Mourinho jigsaw. There is no doubt Pogba would improve this United side, even if there will be egg on boardroom level faces. United will have to stump up a world record fee for a player they once called their own.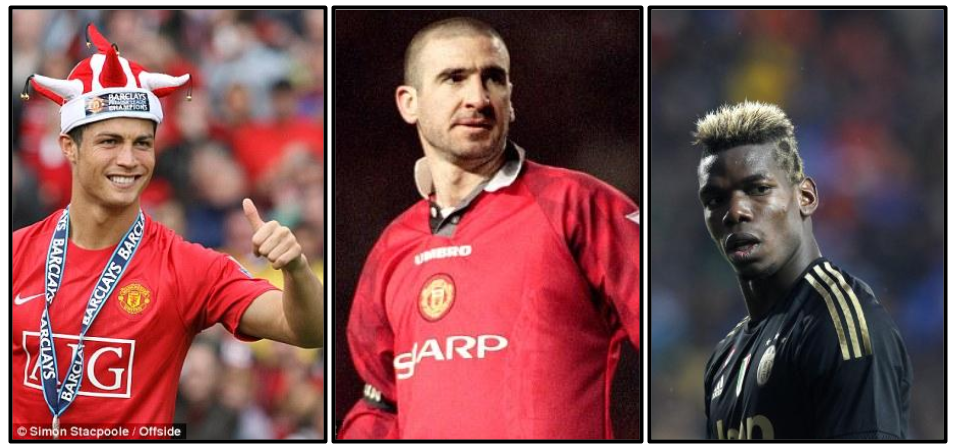 Dale:  After reading Andy Mitten's recent ESPNFC column about the situation, it could not be more blatant that the young Frenchman is one who got away, especially with a legend like Andrea Pirlo immediately questioning United's dealing of the situation following Pogba's initial Juve training sessions. When United's final contract offer, worth £60,000 per week, was put to Mino Raiola, Fergie and David Gill felt they'd done enough to keep Pogba, and that the player lacked the nerve to jump ship. They were wrong. Of course, it didn't help that the Bianconeri had no problem meeting Raiola's demands. There are certain players who require a leap of faith – Eric Cantona, Cristiano Ronaldo. Pogba is one who deserved slightly better treatment. It's not often players leave United to move on to better things.
Rowlesy: £60,000 per week for an 18 year old could be interpreted as a leap of faith in any walk of life!  
Martin: Lol, Any walk of life but the modern game. £60k is pocket change in top flight football. If you can't make £200,000 quid a week in the Prem, there's always China.

Rowlesy: It's spiralling out of control, isn't it? Even so, I think Pogba was just intent on showing the world what he could do. With the Old Lady offering the chance to play, and earn better money than United's final offer, you can understand where he and his agent were coming from. The irony is United are now willing to put all their faith in and pay him the world. A complete circle from four years ago.
Martin: Well, there's obviously no question Mourinho wants him, and, according to Ed Woodward, has the Glazer's backing. The purse strings are open. The piggy bank is in pieces on the floor. United are ready to thumb their nose at Financial Fair Play. The question asked, though, was does the club really need him?

Dale: Pogba is probably the best twenty-three-year-old footballer in the world right now. So, of course he would improve this United side. As well, Mourinho likes physical midfielders who cover plenty of ground. The France international fits that mould.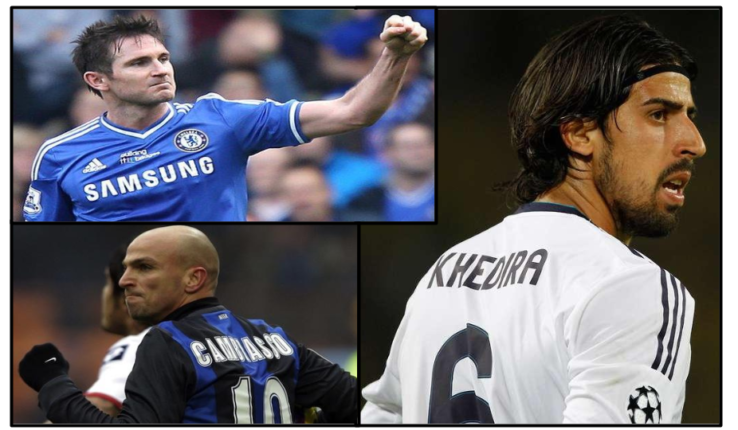 Rowlesy: We have lacked a physical specimen in midfield who can operate box to box far too long. Pogba is a vital ingredient if United are to compete among the elite again. United's current central options do not compare to Pogba in that respect. As Dale says, Pogba ticks all the boxes of a Mourinho midfielder- power, goals and athleticism. Yes, he is certainly needed.

Martin: Oh. So, now you're on his side? I won't argue Pogba is a beast. The problem is he's a very expensive beast. Bring him in on top wages now, at 23, and what will you be paying him when his intelligence catches up, then surpasses his physicality? From a financial aspect, I'm not sure it's a wise investment.
Rowlesy: You said it yourself. Money's no object to United these days.
Martin: There's a point where it should be. One hundred million plus for one player is certainly approaching that point. What about Moussa Sissoko? For roughly a third the price you can have at least seventy-five percent of the player Pogba is.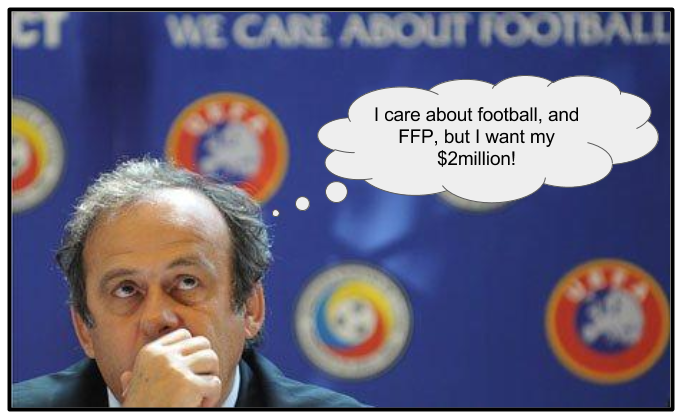 Rowlesy: Point taken, but Mourinho loves a statement as much as Ed Woodward. No offence to Sissoko, but he is not a 'name' like Pogba. Mourinho has already snared last season's biggest Ligue 1 and Bundesliga stars, and would no doubt love to complete a stunning triumvirate of coups by bagging Serie A's as well.. Pogba's signature would truly send the message that Mourinho and United mean business.
Martin: It sounds more like Mou needs Pogba to prove he's still got the biggest cohones in the Prem, despite the mess he made of Chelsea last season. That's different than United needing the player. Unless you're sold that Mourinho is United. That's one prospect that might actually make me find religion.

Dale: Well, in Raiola's ideal world, Pogba would rejoin United, then earn his transfer to Real Madrid after learning at Mourinho's feet for three years or so. That is the Portuguese's shelf life, isn't it? At any rate, Los Blancos remain Pogba's dream side. I don't like the idea of being a stop gap, but after the dry spell United's endured since Fergie took up gardening, we can't be too fussy. Mourinho has a clear plan. If Pogba is part of that plan, who am I to suggest he's wrong? The man has forgotten more about football than I'll ever know.
Rowlesy: It is a nagging concern that Raiola does not have a long-term vision for his clients. And no, we definitely cannot be fussy after our spell in the post-Fergie doldrums. Mourinho has thus far acted decisively. If Pogba is a key component of his rebuild, I will welcome him back with the slate clean.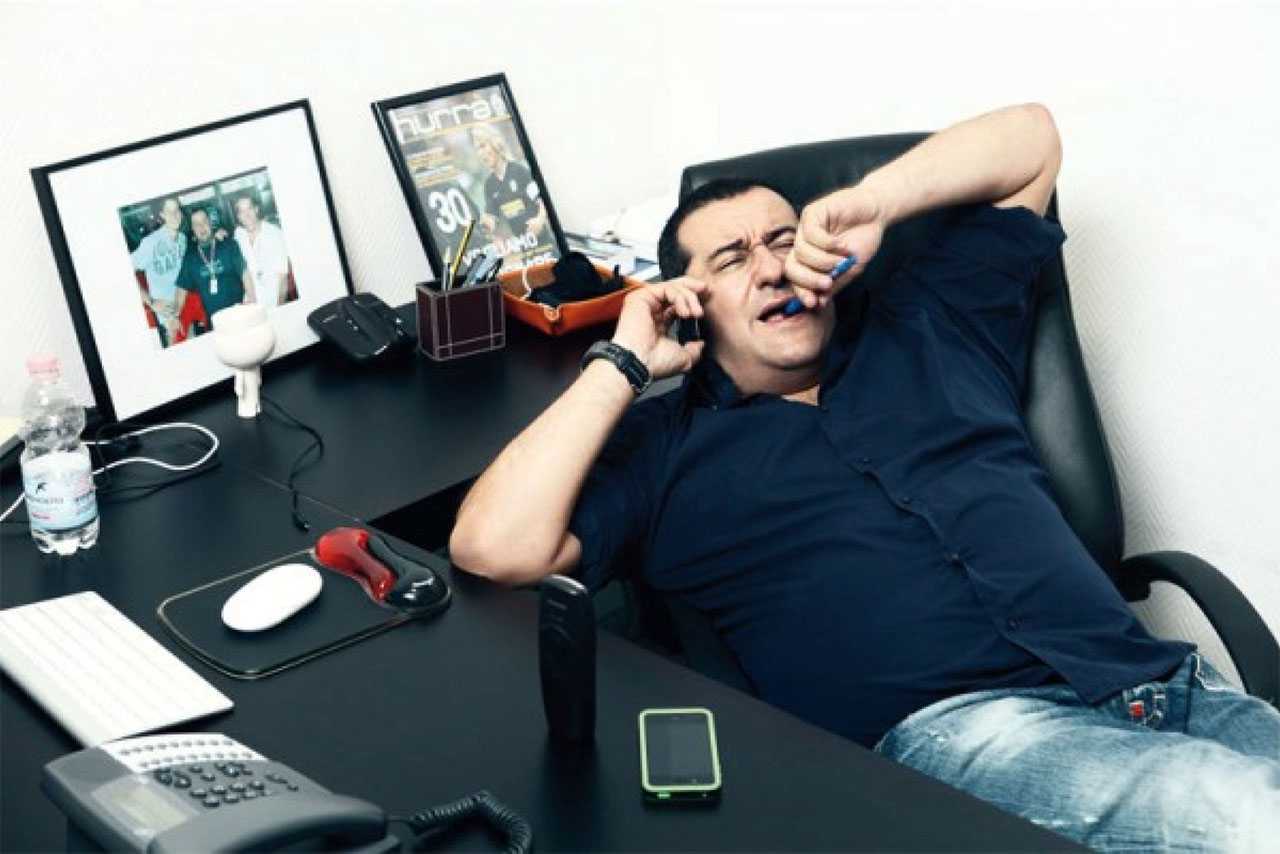 Martin: The person you two should be concerned does not have a long-term vision is Mourinho. He will break the bank now, then move on when his latest house of cards collapses. Pogba will move on, as well, and probably every other signing the Portuguese brings into Old Trafford. Meanwhile, across town, Txiki Bergiristain and Pep Guardiola will be turning City into the youth factory that United once was. Not only do I not look good in sky-blue, I don't want my face, nor every other Red Devils supporter's face to permanently match our red kits, which they will surely do when Mourinho is done with us. I refuse to believe we cannot win a title without Paul Pogba, or any one specific player for that matter. Look at Leicester. That's simply not how it's done anymore.
Dale: The only reason to look at Leicester is to take N'golo Kante rather than Pogba, and save a few quid so we can lump it on another France international. I've forgotten his name, but he scored more goals at Euro 2016 than anyone else.

Martin: Griezmann? Right. Because Mou loves quick little bastards like him, and Hazard, and Mata. I think maybe the question we should have asked ourselves was whether we really needed Mourinho, not Pogba.

Dale [sighs]: I'm going for a pint of ale.
Rowlesy: Wait, I'll go with you!
Martin: …