"I'm ready to admit to some mistakes, but Mourinho's hiring is an opportunity that M—– could not miss." The first half of that sentence does sound like something Ed Woodward, if not might, at least ought to say. The man who uttered those words is a bit older, however, has more hair, and must remove his specs to wearily facepalm whenever someone quotes that regrettable sentence back to him.  In 2010, Florentino Perez spoiled Inter Milan's Champions League victory by hiring away their beloved coach, one José Mourinho, in very much the same way–that is to say without any confirmation until well after the fact despite the deal being perhaps football's worst-kept secret of all time–as his Mancunian counterpart is [allegedly] about to do.
Also similarly, Real Madrid left their then manager, Manuel Pellegrini, twisting in the wind much as Manchester United have done to Louis Van Gaal, allowing him to believe he might keep his job even as they hammered out terms with the Portuguese. Unlike United, which finished out of a Champions League place this season after failing to catch Pellegrini's latest club, Manchester City, the Merengues were coming off their best season ever in terms of points accumulated. It just wasn't sufficient to overcome Pep Guardiola's Barcelona.
Thus, Mourinho perhaps proved too tempting for Perez to resist given the Special One had put paid to the notion of the Blaugrana and their manager's invincibility on the way to their meeting with Van Gaal's Bayern Munich at Real Madrid's stadium, the Santiago Bernabeu. That semi-final victory over Guardiola casts a spellbinding light that washes the many faults and failures in Mourinho's managerial methods and career from weak minds. Perhaps Woodward and those who support him on the United board are among that number.
Guardiola, of course, is leaving Bayern Munich to take over for Pellegrini at the Etihad. Pellegrini took over for Roberto Mancini, now in his second run at Inter, after making way for Mourinho in 2008, Bayern, then under the iron fist and unbelted trousers of Louis van Gaal, were the club Inter defeated in the Champions League Final. People talk about the coaching carousel, but the way these gaffers and clubs keeping twirling around one another, disseminating, stabbing this one in the back, stealing that one's thunder, then twirling around until they come face to face again, it's more like a macabre waltz.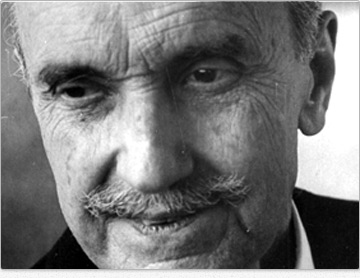 If Woodward et al's sole reason for hiring Mourinho is his one glorious victory over Guardiola, Florentino Perez might humbly suggest the Englishman pay attention to the words of another Madridista. Jorge Agustín Nicolás Ruiz de Santayana y Borrás. The philosopher, poet and novelist, more commonly known as George Santayana, is famous for noting "those who cannot remember the past are condemned to repeat it."
Disregarding Mou beat Pep only three times in sixteen tries, the odd thing is, in a very what-have-you-done-for-me-lately business, it's the Portuguese's recent past everyone is so willing to forget. This is not the Mourinho initially sacked by Chelsea because Roman Abramovich desired a flashier, more marketable playing style to help expand the Blues international brand. He's not the one who commanded the undying loyalty of both that Stamford Bridge squad and their San Siro peers. Rather, he's the one who selfishly deserted the latter group with two years to go on his contract because "no coach has ever won league titles in England, Italy, and Spain" and because, as he has since let everyone who will listen know regarding United, it was his dream to be Real Madrid manager. He's the one who displayed his true nature by sneaking up and poking then Guardiola assistant and future Barça boss Tito Vilanova in the eye during a Clásico melee. He's the one who tried to blame one player after another for the implosion of his second tenure at Stamford Bridge. Or the technical director. Or the team doctor. He's the one who, despite his well documented vanity, apparently doesn't own a mirror.
Say what you like regarding Van Gaal's impatience, his surly nature, odd selection and tactical choices, or failure to deliver a Champions League place. He did not lash out after being so callously sacked. He didn't point bitterly across town to the Etihad, where rivals City very nearly jeopardized their place in Europe by exhibiting the honesty to inform Pellegrini weeks in advance he was being replaced at season's end. Instead, LvG thanked the board and fans for the "honor of managing Manchester United." Dignity and class are apparently of little worth at Old Trafford, these days. If it produces nothing else of value, perhaps two or three years enduring José Mourinho's classless behavior will leave the club desperate to re-instill those qualities. One can only hope.