Football is arguably the most popular sport in the world, and has evolved to become the most popular sport to bet on. Played in virtually every country, no other competition inflames the passions and spirits of both fans and players to such a degree. According to statistics portal Statista, the European market alone is valued at GBP 15.6 million, with UEFA's total revenue surpassing 1,670 million last season. Google has confirmed estimates of 3.5 billion football fans worldwide, among whom we find ourselves.
Of course we all love to bet on football, but when it comes to less action-packed and more strategy-based games there is none more popular than poker. There is a reported 100 million players worldwide, 40% of which say they play regularly, according to Poker Players Research. Poker has a number of variants but undoubtedly the most popular is Texas Hold'em, which was introduced to Las Vegas casinos in 1967 and has certainly come a long way since.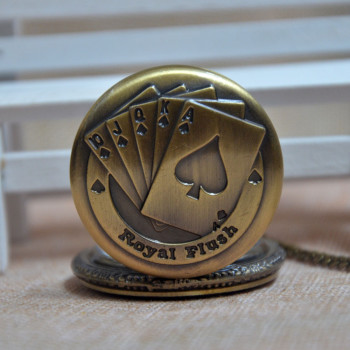 Both games have spawned a number of superstars and legends.
The world of poker is filled with myths, legends and larger-than-life players. The Poker Hall of Fame was created in 1979 to honour some of the game's most accomplished players who managed to earn the respect of their peers while performing consistently good and competing for high stakes. One of the main reasons for the impressive popularity of poker and specifically Texas Hold'em is the so-called poker boom that followed Chris Moneymaker's unexpected victory at the WSOP in 2003 – also fittingly labelled "the Moneymaker effect".
What was unexpected about the Tennessee man's success was not only that he outlasted 838 competitors to become World Champion but the fact that he had initially qualified online, at a satellite tournament with a mere $86 buy-in. After that, the entire world wanted to try their skill at poker, and new stars arose: Wiz kid Bernard "ElkY" Grosspieler went from a professional video game career to become the most influential poker player on social media, according to poker pro research by Poker Stars and Follower Wonk. Another prominent poker pro is Canadian Daniel Negreanu, a passionate vegan currently at the top of the all-time money list with more than $32 million live earnings. The list is virtually endless, and full of such different personalities and attitudes that perhaps explain how the most popular poker channel on Twitch.tv – that of Jason Somerville – has amassed more than 10.9 million views at the time of writing.
On the other hand, the legends of football are so iconic that but a single name is required to identify them. Players like Pele, Beckham, Ronaldo, Messi, and Dagleish have entertained millions and inspired just as many, professional and amateur alike. Not to mention their social media scores: Cristiano Ronaldo alone has 41.6 million Twitter followers, while Neymar's official Facebook page currently counts more than 56 million likes. However, unlike in many other sports, football managers are also often as big a star as the players.
In that arena, there is none bigger than Sir Alex Ferguson, who even had a road named after him, fittingly leading to Old Trafford. Sir Alex's theories have been extensively studied and analyzed in the world of business and academics as well as on the pitch. The advice and insight that he gave to iconic players and teams can easily travel from the pitch to the felt. Let us explain how.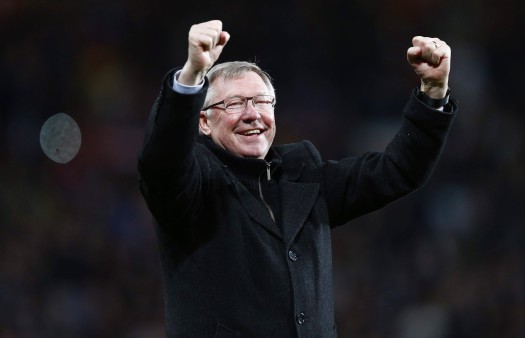 Start With a Strong Foundation
Ferguson stated that the key to building an iconic team is a strong foundation. He understood that success was not something accomplished overnight. Therefore he brought in promising young players and built a club that would not only have one outstanding season, but would win season after season.
In poker this translates into knowing basic strategy, and being aware of your limitations. Poker is a game of limited information based on mathematics but unlike other games, it combines maths with a very strong social element. Basic strategy guides a player's decisions hand after hand and bet after bet. Good players realize that knowing their basic strategy in the form of starting hand odds – like the fact that you're only going to get a top starting hand 2.1% of the time – and different poker hand rankings is the most basic piece of the poker puzzle.
Getting Lucky is not a Recipe for Success
When Ferguson talked about his famous kick of a football shoe in the changing room that caught David Beckham above the eye he said "It was a freakish incident. If I tried it 100 or a million times it couldn't happen again. If I could I would have carried on playing!"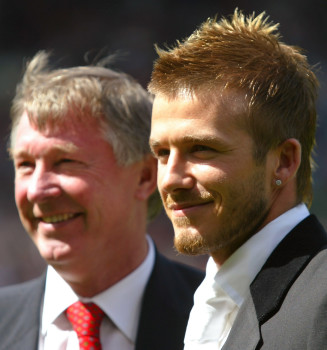 In poker, a bad decision can indeed have a profitable outcome. Many players who sit at the table are results oriented and will let the instant gratification that comes as a result of one play change their overall strategy. However, any pro will tell you: stick to the basics.
Minimize Losses when you are Weak
Ferguson took a realistic viewpoint onto the pitch. "Sometimes in football you have to hold your hand up and say, yeah, they're better than us." He was discussing Barcelona's 2011 victory over Manchester United at the Champion's League final.
In poker, you will often be faced with hands where you are a decided underdog; even worse, you may get a good hand but end up outsmarted by an opponent's cunning bluff. When the odds are against you, there is nothing wrong with passing. Even more importantly, it's good to actively try not to ever allow for a defeatist mentality. In poker strategy terminology, that's called "avoiding tilt". This meta-poker skill is vital, as opponents tend to use your emotions against you: if you think you're susceptible to playing badly, admit defeat (at least to yourself) and take a break. "A bet saved is a bet earned." This is especially true in poker.
Maximize Wins when you Are Strong
Ferguson's reputation as a fierce competitor is well founded. "I've never played for a draw in my life" is an accurate self-assessment.
Especially to poker newbies, or even people not as experienced in live poker, betting rounds can be especially daunting. In No Limit Texas Hold'em, betting is not done in structured amounts as in the Limit variant. Instead your total chips are the only limit. Some players tend to use high bets to intimidate opponents, so it's important to keep your cool and calculate your odds (and your opponents') calmly and rationally. Don't be overwhelmed by other players' extravagant bets – if you know you have a good hand, go for it, especially if you're on a roll. After all, your opponents are trying to break down your strategy, and acting timid will only allow them to take advantage of you. Be sensible but bold.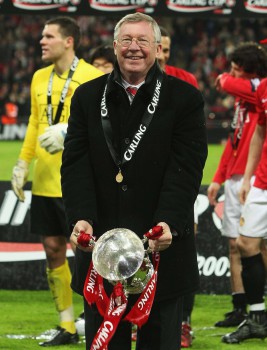 Act Like a Pro
"When you win you don't gloat and when you lose you don't go bananas." Another one of Sir Alex's famous quotes. But win he did – his 27-year career at Manchester United brought him a total of 38 trophies, 20 league titles and 2 Champions League titles. Still, he managed 1498 games, 894 of which he won. Not a bad score at all. Still, 604 of those matches were not victories – imagine what would have happened if Sir Alex's advice on how to conduct oneself one the pitch translates to the poker table as well. No one minds a winner celebrating a win as long as the celebration is reasonable. However, everyone dislikes a bad loser. You can't win every football match or poker round. In poker specifically, even your reactions to winning or losing can reveal a little too much information to your opponents. Be dignified and keep the full extent of your emotions to yourself.
There is no question that Ferguson's football achievements will stand the test of time and that his influence will be felt in the game for a long time to come. While you might not have the innate abilities to take his advice to the pitch, you can use it to make your time at a poker table more enjoyable – and perhaps your game more successful.