Louis Van Gaal would have been one of the great entertainers of the early twentieth century, had he been around. He could have been a high-wire circus act, an illusionist, or an escape artist who would have made Houdini look like a Britain's Got Talent reject–by which I mean anyone who is involved with Britain's Got Talent. It has become a regular occurrence on his watch that when United face a match in which defeat would almost certainly finish Van Gaal off, he pulls out a result against all known physical laws.
I can't work out how he does it. Make no mistake, a defeat to West Ham would have seen him put out of his misery like a fallen horse in the Grand National. Sunday's pathetic surrender to a Spurs team who must be thanking their lucky bloody stars Van Gaal changed his mind and went to Old Trafford instead of North London was a nadir. In that match, United enjoyed about as much penetration as a forcibly castrated Yorkshire terrier.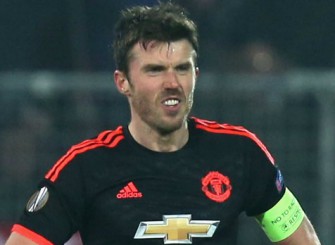 To top it all, Van Gaal and his charisma vacuum of a mouthpiece, Michael Carrick, foisted the blame onto the young players who have kept the season alive. Consequently, those players apparently turned on him in a verbal dressing room dust-up. A story that must be true, as it was written by someone other than Neil "Fatman" Custis. Selling out the youngsters in such a manner was an act of cowardice as lame as Van Gaal's tenure as manager, a tenure which has simultaneously made us so bored and angry we could pass for Daily Mail readers or Donald Trump supporters.
Van Gaal's latest main event escape act at Upton Park made matters even more frustrating. United players, I'm convinced out of a sense of personal pride rather than playing for a manager it's bleedin' obvious they can't stand, pulled out a tremendous performance. Pace, incisiveness, and some entertainment to boot led by a clutch of talented youngsters.
Rashford, Martial, and Timothy Fosu-Mensah (even better in his chosen position of centre half than at fullback), along with the adorable and excellent Spaniards Ander Herrera and David De Gea gave the team verve, rhythm and competitive aggression.
I should be optimistic and delighted with the win. Like all things however, Van Gaal has even managed to suck the joy out of winning these days. Not because it was a bad game, but because United winning the FA Cup will be tempered with the knowledge that it will allow Van Gaal to see out his contract next season. And make no mistake, it would be just like Ed Woodward to once again insult the fan's intelligence with such a ludicrous call.
Another season of boredom, misery, fury and frustration awaits. Another season of Van Gaal taunting the fans by offering an analysis of an entirely different match from what we all just watched. Another season of Van Gaal hazing and attempting to mentally destroy players who could be great for the football club. Another season of Marouane Fellaini lumbering around midfield. Another season of Greenwich Village folk singer Daley Blind looking bemused and one-paced in defence. Another season of players being played in every position bar the one at which they are actually proficient.
Total Football? Total Bollocks more like!
It's a minor moral dilemma – minor because football isn't that important – for United fans. On one hand, we always want the team to do well and play good football. On the other hand, we'll never get the latter under Van Gaal and not doing the former will see him ushered out the door much quicker. Essentially it's akin to being given a choice between being a social hermit or spending every Saturday night out at Wigan Pier from now until the end of time, or at least the course of a three year contract.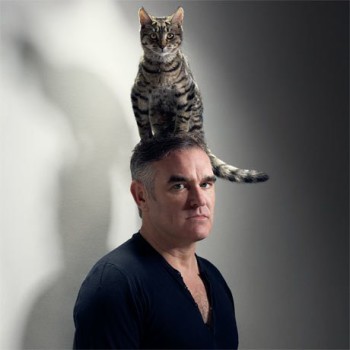 Can any of us take a third season of Van Gaal? I'm not sure I can. He's only been here two years ,but it already feels longer than the entire course of the Roman Empire. If you're a parent, you could take your kids to Old Trafford now and by the time LvG's project has finished, they'll be old enough to go to the new Old Trafford, based 60,000 feet in the sky, where football is played by robots and the losing manager is devoured alive by the great space aliens who subjugated the human race in the Great Hyperspace War–and don't ask how that happened; I thought Donald Trump was going to build a wall. Regardless, I could never want my team to lose, no matter the circumstances. So, I'll celebrate in my own way and prepare myself for another season which will be so boring and depressing it could be crafted into a Morrissey song.