In the 1970s, there was an American comedian, Bill Saluga, who created an alter ego named Raymond J Johnson, Jr. His character was fashioned after a gangster from the '40s. You know, big-shouldered pinstripe suit, loud tie, wide-brimmed fedora, toothbrush mustache, and a fat stogie. Whenever someone referred to him as Johnson, Saluga would pluck the cigar from his mouth, then wave it about wildly as he droned on in a voice twice as loud as his tie that the person in question could call him Ray, or he could call him Jay, or he could call him RJ, etc, etc., concluding with the phrase, "but you don't hasta call me Johnson." The routine was so popular it even netted Saluga a light beer ad. Yes, I do remember stuff like this. Yes, I am an old fart.
Why bother you with it, though? It's not because dementia is setting in. Rather, in my capacity as an assistant editor at this media giant we like to call Stretty News, I recently found myself wondering whether anyone named Alistair would be called Alice for short. My unleashed brain, which often operates like a dog seeing the ocean for the first time, then bounded enthusiastically on to the question of why we use the term "for short." Sure, calling Sir Alex Ferguson Fergie does take less effort and saves a minimal amount of time–microseconds you can never recover–but how do you explain Ryan Giggs being referred to as Giggsy, or Paul Scholes Scholesy? Is that "for long?" After chewing on that bone for awhile, I came to the conclusion European football is exceptionally lazy at giving its stars creative nicknames.
I mean, hardly anyone calls Juan Mata by his name's English translation, Johnny Kills. Maybe if he was deadlier in front of goal on a more consistent basis. Still, considering the creativity, artistic ability, and imagination which goes into creating goals, you'd think a player would have a more memorable sobriquet than Roo, and a gaffer something better than LvG.
And the problem is European football's as a whole, not just Manchester United's. Zlatan Ibrahimovic is known widely as Ibra, Gianluigi Buffon is Gigi. Back in the UK, former Chelsea legend Frank Lampard was simply Lamps. About as much thought went into those as a husband buying his wife a frying pan for their tenth anniversary. If you want to bring managers into the conversation, someone more attached to the European game than Marcelo Bielsa should be rocking a tag like the Mad Scientist.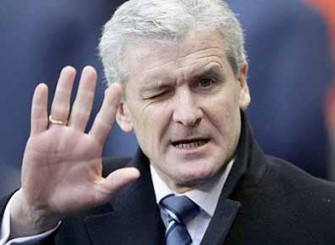 Pressing the cerebral cortex's snooze button by abbreviating long names or lengthening the monosyllabic ones hasn't always been the custom, though. Someone a few decades back decided to call Mark Hughes Sparky. As it turns out, the someone was Hughes himself, albeit because everyone else around him was doing it. Isn't peer pressure wonderful?
"For some reason, we decided we were going to be nicknamed after a comic. I had a mate called Beano, so I had to pick one. There was a comic called Sparky, it rhymed with Mark [actually, no, no it doesn't], so I picked that. It wasn't because I was a frustrated electrician or anything, although I did have visions of being one."
In some circles, picking your own nickname is viewed as a bit narcissistic. It certainly didn't work for Ed Skrein, Britain's latest export to the Hollywood villainy market. Cast as Deadpool's nemesis in the latest film installment in the Marvel comic universe, with mutant powers gifting him enhanced strength, agility, and intelligence, Skrein's baddy wishes to be known as Ajax, after the figure from Greek mythology. Unfortunately, this incarnation of Ajax is also a psychopath who, along with a complete lack of compassion, feels no pain regardless any injury's severity. As he tortures Ryan Reynolds' goodhearted but mischievous mercenary character, Wade Wilson, to bring out the Deadpool hibernating in Wilson's DNA, Ajax's patient/victim pickpockets his security badge, discovering the villain's real name is Francis. Naturally the soon-to-be-transformed-but-eternally-irreverent Wilson won't let that go, masochistically repeating "Francis" every time Ajax asks "What's my name?" before ratcheting up the torture to the next level. In their climactic confrontation, Ajax again poses the question from high atop a wrecked SHIELD helicarrier deck, with Deadpool far below, murmuring he "will spell it out" for him. The hero then proceeds to kill his enemy's henchman before laying out their bodies to form the letters F-R-A-N-C-I-S. Just more proof memorable nicknames are the ones which reveal your true self, rather than conceal it.
Twenty years or so before Hughes tried to fit a square comic in his round personality–or is that the other way 'round?–another imaginative sort at Carrington took one look at tenacious midfielder Norbert Peter Stiles' oversized yet perfectly spherical head, mounted atop a stick figure body, and shouted, "Nobby, make sure nobody messes with Charlton!" Better than Bert, Bertie, or Pete, and definitely illustrative, but still not traveling too far afield.
Occasionally–and by that I mean roughly once per generation–imagination is allowed to take the wheel. David Beckham, of course, was christened Golden Balls. Franz Beckenbauer was der Kaiser, and Lamps' new teammate with NYCFC, Andrea Pirlo is Il Maestro. New York is a good place to begin a comparison with American sporting nicknames. The Yankees alone had The Babe, Joltin' Joe DiMaggio, Yogi Berra, and Reggie "Mr October" Jackson, third baseman-cum-manager-cum-general manager Gene "Stick" Michael, Moose Skowron, and Phil "Scooter" Rizzutto. Not to mention the Boss, owner George Steinbrenner. But the city also boasted Broadway Joe Namath, Walt "Clyde" Frazier, Earl "The Pearl" Monroe, and the Brat, John McEnroe. Boston's Red Sox, the other sporting club in the portfolio of Liverpool owner John Henry, have another great personality with an apt nickname in slugger David "Big Papi" Ortiz. On the other coast, the Oakland Raiders fielded Ted "the Mad Stork" Hendricks, Kenny "the Snake" Stabler (an appellation long since borrowed by Vince McMahon and the WWE), and Lester "the Molester" Hayes. Americans apparently put more thought into this than whether it's a good idea to continue making it easy for criminals and psycopaths to purchase guns.
Canadians like a good nickname, too. Hockey has featured the Great One, Wayne Gretzky, and Super Mario Lemieux. It has also given us two Little Balls of Hate, like-minded instigating troublemakers Brad Marchand of the present-day Boston Bruins and 1980s journeyman Ken Linseman, also known as The Rat.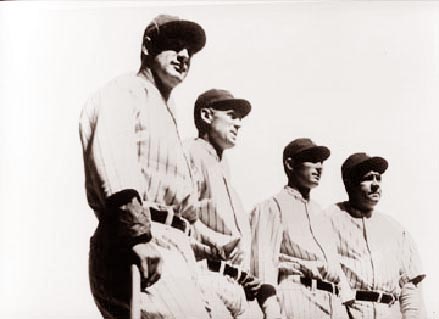 Of course, North American sport is becoming just as mundane as European football. The Toronto Maple Leaf's new president, Brendan Shanahan, a hall-of-famer as a player, is universally recognized as Shanny. As well, there are two gridiron hall-of-famers known by identical initials, the LTs Lawrence Taylor and LaDanian Tomlinson. Basketball's LeBron James is alternately referred to as LBJ or the slightly more imaginative King James. Unfortunately, his anointment into sporting royalty isn't exactly exclusive, with the New York Rangers' goaltender known as King Henrik and retired stock car legend Richard Petty also coronated.
Worse, with the red and white can a ubiquitous presence in generations of American kitchen cupboards, any athlete named Campbell will inevitably be labeled "Soupy." Where redundancy doesn't reach, notoriety will often step in. Despite the gloves not fitting, the Orenthal James Simpson's infamy has similarly ruined "Juice" for anyone named OJ, or the more likely AJ. In England, Wazza has similarly become politically incorrect when referring to Wayne Rooney since Paul Gascoigne's unseemly relapses.
Politics in the US is just as unimaginative. Donald Trump is "The Donald." Wow. How did they come up with that one? Socialist leaning Democratic presidential candidate Bernie Sanders' supporters are said to feel the Bern. Yawn. Here, the UK regains some ground, having given the world the Iron Lady and the British Bulldog, with the WWE surprisingly only pilfering one of those.
All I'm saying here is football can do better. Surely there have to be more colorful aliases for Cristiano Ronaldo and Lionel Messi than, respectively, CR7 and Little Leo, and Luis Suarez is just begging the media to refer to him as Jaws, or Dracula, or Fang. Why no one calls David Luiz Sideshow Bob is equally beyond me. And is there any doubt Arjen Robben should be Captain Nemo? Dive! Dive! Dive!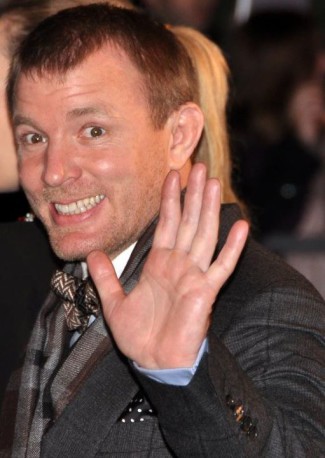 Perhaps if the FA put Guy Ritchie in charge? Rock 'n Rolla had characters named Johnny Quid, One Two, Handsome Bob, Mumbles, and Fred the Head. Snatch featured Turkish, Bullet Tooth Tony, Franky Four Fingers, Boris the Blade, and Brick Top. When just starting out with Lock Stock and Two Smoking Barrels, the ex-Mr Madonna still came up with Bacon, Soap, and, of course, Hatchet Harry. If British gangsters can wear such colorful names with pride, surely footballers can share in the fun. After all, Richard Scudamore, Daniel Levy, Harry Redknapp, Roman Abramovich, and Robbie Savage (for whom any nickname would probably be overkill) aren't nearly what anyone would consider altar boys. I'll even start the ball rolling by designating Ed Woodward as The Accountant. The rest of you can take it from there.