Is English football going through an identity crisis? I think it is. If you look at the political goings on in FIFA, with the criminal investigations and perennial revelations of corruption, you could argue the entire game has lost its way. Yet, although foreign investment and insane television money have transformed the Premier League from a rough and ready competition into a polished corporate money machine, I'm more concerned with team identity than corrupt executives at the moment.
On the face of it, the England squad have every reason to be optimistic going into Euro '16. They've qualified out of their group with a perfect record, something no other nation can claim. Yet they have fared similarly in their last few qualifications for both the Euros and World Cup only to fail to come together when the real competitions begin. And I do mean exactly that. They have failed to come together. After making short work of lesser nations, they have suddenly acted like they'd never played a match with one another when they arrived in South Africa, Eastern Europe, and Brazil.
Is it the media which consistently undermines them? Certainly there's enough pressure from published expectations to shrivel the testicles on a bull elephant. There's also a sinister side to the British press, with national pride replaced by the desire to push up circulation and profits through sensationalism. Be it coaches throwing cell phones and dinner trays or players allegedly cheating on teammates by sleeping with their wives, it becomes difficult to stay focused on the task at hand when you find yourself fielding endless questions about whether the team is unified. When asked enough times, doubt will begin to creep in.
On the other hand there are teams aplenty which have thrived despite being plagued by scandal.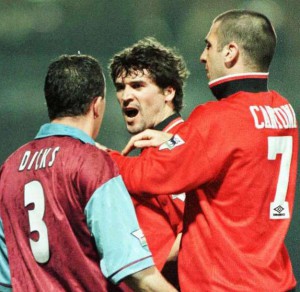 In America, George Steinbrenner's Bronx Bombers of the '70s come to mind, as do Al Davis' Oakland Raiders. The Boss–Steinbrenner, not Springsteen–feuded with manager Billy Martin publicly, hiring him, firing him, rehiring him, rinse, lather, repeat, so often they finally made a beer ad about their contentious relationship. Martin simultaneously feuded with his star player, Reggie Jackson, even brawling in the dugout on one occasion. Davis was less outspoken in running the Raiders, perhaps because he had a penchant for hiring the dirtiest, nastiest players in the league, Jack Tatum, Lyle Alzado, Ted "the Mad Stork" Hendricks to name but a few. These were guys who would be happy throwing back a few pints in a pub with Eric Cantona and Roy Keane, then go out back to throw a few haymakers when the debate over which is the real football couldn't be resolved. It was in the interest of self-preservation to stay on their good side. Rather than running afoul of his players, Raiders owner Davis took on easier prey, namely the NFL, successfully suing to move his team from Oakland to Los Angeles when he couldn't get a favorable stadium deal in the Bay Area, then back again when the grass–and lack of luxury suites–in the aging Los Angeles Coliseum proved to be not as green as he had hoped.
Although their transgressions are less salacious–they quickly and rightly moved to distance themselves from the murderous acts of promising tight end Aaron Hernandez–the modern-day New England Patriots carry the torch for the endangered species known as bad boys. They've been caught cheating on so many occasions even their squeaky clean, Brazilian super-model-marrying quarterback Tom Brady was only able to begin the season through a court order.
In Europe, Real Madrid is a prime example of a team which wins the wrong way, breaking as many rules as it can get away with and a few it can't, dangling bags of money in front of any player from any club, recruiting youth players from all corners of the globe, be it Norway, China, or even the US, and firing a string of world-class managers who inevitably discover that the good guy doesn't only win in the movies, but in El Clásico as well. Longstanding club despot Florentino Pérez has consistently alternated between hard-nosed managers like Fabio Capello and Rafa Benítez, and class acts like Manuel Pellegrini and Carlo Ancelotti. The jury is out on whether Zinedine Zidane breaks that pattern. Zizou is usually an affable fellow, which would keep the streak alive, unless, of course, your name is Marco Materazzi, which wouldn't. Pérez's most infamous failed experiment was hiring José Mourinho, whose attempt to instill defensive discipline incited a mutiny that set the Bernabeu oceans beyond the Bounty, and led to the "Special One" coming out on the pitch before one match to stare down riotous fans until they began cheering him. Until this season, five would get you ten any side coached by Mou would be short on aesthetic but long on success.
The point is, at least Real Madrid have a distinct identity, whereas the Premier League has become so image conscious due to the incomprehensible amounts of money being thrown about–£5bn sterling? Good on ya, Mr Scudamore–that, lest a slip of the tongue put the kibosh on the whole operation, virtually all signs of personality are being systemically lobotomized from the game. Oh, there's a Jürgen Klopp here, because good guys can be insane as well, and a Zlatan Ibrahimović rumored to be signing there, but, other than their kits, is there really much difference between the Manchesters United and City? Is Arsenal all that discernible from Tottenham? Liverpool from Chelsea? They all have big-name foreign managers schooled in tactical nuance, big-name foreign stars oozing with technical ability, and a token Englishman sprinkled here and there in the starting eleven. Even upstarts Leicester City fit the description, if they don't have quite the budget of the rest. The hard truth is they're all so much alike, Richard Scudamore should get on to George Lucas and Disney to see if the Premier League can purchase the rights to the phrase "Clone Wars."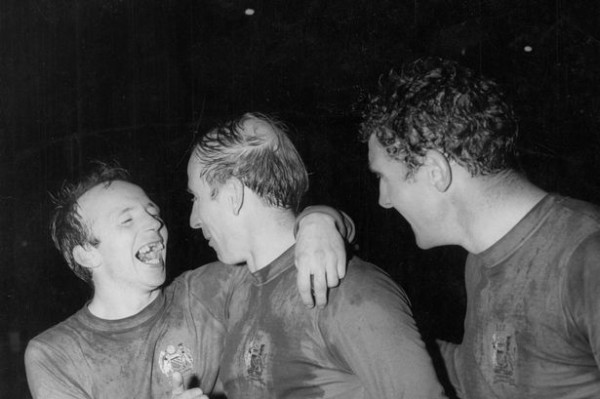 Gone are the days when a literally, if not figuratively, toothless grafter like Nobby Stiles backed the play of an aristocrat inevitably destined to be addressed as Sir Bobby Charlton. The similar hard edge which once made Wayne Rooney the heir apparent to David Beckham has been coached out of his game by the combined forces of club, country, media, and, last but not least, his endorsement-conscious and unfortunately named agent, Paul Stretford. Gone too are the days an outspoken cockney gaffer like Harry Redknapp, who is willing to tell the FA and Prem to stick their fines and regulations up their collective rectums if they expect him to entertain the press but not answer questions honestly, will ever be considered, merited or not, as England manager when a quiet, courteous, controllable specialist in the art of apology is readily available. Controllable is the operative word in that sentence, and therefore, most importantly, gone are the days an elite club will grant a man with the knowledge, acumen, and sheer force of will to keep a club at the top for a quarter century, as Sir Alex Ferguson did, the freedom to act unilaterally at the helm of a nearly billion-pound organization. Finally, and unfortunately, with such personalities gone the way of the dinosaur, we may be witnessing, or have already witnessed, the demise of English football.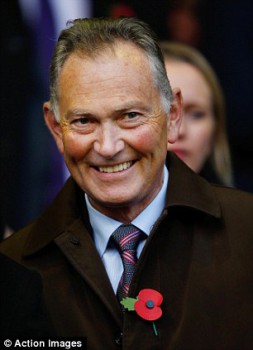 Is there any way to reverse the process? With so much money at risk, permitting loose cannons to regain any significant power, be it in the boardroom or the minds of supporters, would only be the choice of madmen. The vultures who employ Richard Scudamore and Martin Glenn may be afflicted with many incurable afflictions, ambition and greed chief among them, but they are not insane. Fans are only too willing to go along for the ride, as well, accepting the imported scraps on offer, happy to be the biggest league, if not the greatest.
The problem with vultures, however, is they pack up and leave when the carcass is picked clean. When the scavengers finally desert English football, looking for the next golden goose to cook–and as impossible as that may seem at the moment, it's as inevitable as Lionel Messi winning the Ballon d'Or–will supporters still feel the love for the game to stand by their fallen clubs, or will they have lost all hope, staring blankly into empty pint glasses rather than the darkened screen overhead? The prospect almost makes global warming seem a boon.