When summer finally rolls around and United are once again cast into the murky depths of Eastern Europe on Thursday nights–assuming they can finish in fifth place–to play teams no one has ever heard of, in stadiums holding four and a half taxi's worth of fans, there will no doubt be significant anger in a large proportion of the club's huge support. This fully justified fury and, more significantly in Ed Woodward's eyes, the lack of Champions League revenue will cost Louis van Gaal his job.
Despite insisting he is not under pressure, he must know the game is up. He is too experienced a manager not to know that results and performances this season have simply not been good enough. Van Gaal's failure to finish in the top four at the very least will be unforgivable, particularly when you factor in Chelsea's demise this season, and the players know it as well. The players also know that, as always, the manager will be the one earmarked for the guillotine, which makes Wayne Rooney's comments about responsibility sound, as they always do from players in struggling teams, decidedly hollow.
When people look back on this season and see, as I now suspect we will after the West Brom game, a Leicester or Tottenham title winner, they will view it as a massive missed opportunity for United, Arsenal or City to have won a title with a relative lack of competition. Imagine the soul searching that will happen in squads and boardrooms throughout the land when they realise they let a team led by Jamie Vardy, of Stockbridge Park Steels and Halifax Town fame, the kind of man you expect to see starting bar brawls on Saturday nights in Rotherham, actually win the league. The only consolation would be the hilarity of adding another name, or 11, to the song reminding Steven Gerrard, also known for starting the odd pub brawl, how many players have managed to pip him to a title in their careers.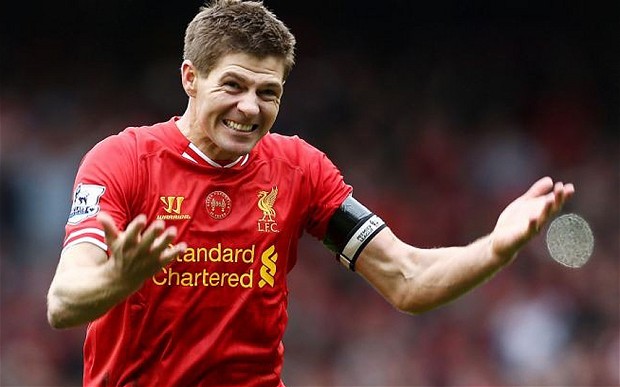 Inevitably, chairmen will panic. Money will be spent, not all that wisely, in quantities substantially in excess of anything seen so far in order to try and overthrow plucky Leicester City. I wonder when the TV companies will realise it doesn't matter how much money they throw at the Premier League; the product will not be improved. The value of top-class talent far outweighs the value of money in elite football these days. The ever-increasing TV revenue stream, coupled with no increase in the supply of world-class footballers, has led to Weimar-scale hyperinflation in the transfer market. The pound and the euro have become practically worthless at the very top of the sport. The best players are already at the biggest clubs, ones who appreciate having a Neymar or Lewandowski in their squad is worth far more than the £100 million being flashed at them by desperate English clubs with more money than they know what to do with.
With the Premier League getting even more money from television in the coming season, plus the bonus of Champions League revenue for the likes of Leicester and Tottenham, it's not as if United will be able to 'do a Bayern' and simply buy the best players from anyone who surprisingly finished above them. Mahrez, Kante, Kane, Alli and Alderweireld will, I think, all be staying put this summer unless a huge European club comes calling. It doesn't make sense for Leicester or Tottenham to sell their best players to rivals when they will clearly not be struggling for finances in the summer. What's more, United know from experience how difficult Daniel Levy is to deal with whether his club has a pot to piss in or not. If those players want to move they will have to make it happen themselves, which is something footballers seem loathe to do if handing in transfer requests deprives them of loyalty bonuses. Besides, who would leave Tottenham for United at the moment? I'm not sure I would and I'm a United fan.
There are only two ways United can realistically make progress this summer. They can sign the best young talents before they reach Madrid or Munich, something which already looks an ongoing strategy after the additions of Martial, Shaw, and Memphis, too, if he bucks his ideas up. Or they can hire the best coach possible.
If that man is José Mourinho, it would be an appointment which produces mixed feelings. Do United really want to become the kind of club which changes manager again in two years because the players have got fed up with public displays of arrogance and an abrasive management style? This is a man who, despite claims he had changed when he re-joined Chelsea two and a half years ago, couldn't help but blame everyone except himself when things started to go wrong, and took the club into a legal dispute over constructive dismissal of a physio. This is also a man who thinks nothing of playing for a nil-nil at home to a title rival. I'm not sure fans at Old Trafford would accept that, particularly after displaying their abhorrence towards van Gaal's attempts to bore the other team to death. Not to mention it would limit the opportunities of United's youth to Capital One Cup cameos at best. I don't care what assurances he gives Woodward or Sir Bobby, this leopard cannot change his spots.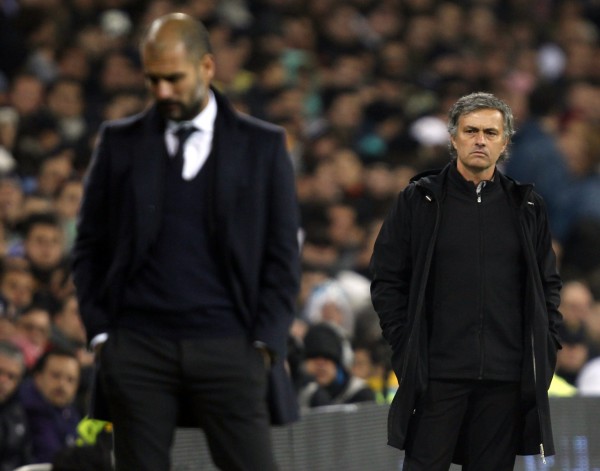 To give Mourinho his due, though, there is absolutely no reason for him to even try. Having been successful at every single club he has managed, why should he feel the need to alter his managerial style? Like all United fans, I want United to get back to winning trophies above anything else and, like it or not, Mourinho gives United as good a chance as anyone of doing so. He will also get up Guardiola's nose across town. For now, that will do.