In grade school, my teacher had everyone pass out Valentines to classmates every February, after we'd gotten over the frenzy of groundhog sightings. I'm sure yours did, too. To raise funds, the school sold packages of mini cards. Our parents grudgingly shelled out the dosh after we whined loudly and incessantly about the preteen hell we'd be subject to were we the lone child not participating. Then, dollars clutched in our innocent little fists, we proudly ponied up so we could personalize our cookie-cutter love letters with little crayon-drawn emojiis and signatures before handing them out.
Naturally, the entire affair, a well intended effort to promote diversity and inclusion, inevitably devolved into a popularity contest. Rather than bring kids closer, the custom only served to more sharply define the social cliques every classroom possesses. The coolest kids always received far and away the most missives while the geek squad secretly hoped a card from the prettiest girl in class would be among the meager handful to appear on their desk. Those hopes were always crushed. More cruel laughter and finger pointing endured. More sobbing into pillows that night after dinner. Today, I imagine children still go through this, though probably having evolved to photoshop then email their "cards" on school-issued MacBooks or smart phones wheedled from exasperated parents, the less popular students wondering why no one is sending them anything back.
I was a card-carrying member of the nerd society. My obnoxious American sarcasm–if not a genetic trait, the next best thing to it–did not play well in a Canadian school, leaving me forever on the societal fringe, relegated to the chess club at lunch and being picked last, if at all, for soccer, during recess. I'm boring you with this embarrassing confession so you understand I can empathize with Ed Woodward. I can't speak for his sarcasm, but his choices to major in physics then become a chartered accountant have geek written all over them. His social status hasn't changed in adulthood. Like the in crowd in school, the football side of the business is a private club who look askance at outsiders trying to gain membership. Having climbed the Manchester United corporate ladder by negotiating several lucrative sponsorship deals, Woodward remains oblivious to how pathetic he appears, naively believing those skills make him a natural as technical director at one of the world's biggest clubs. Considering to what lengths the media and supporters rake him over the coals, his wife probably has to console him nightly before she slips off to launder his tear-stained pillows.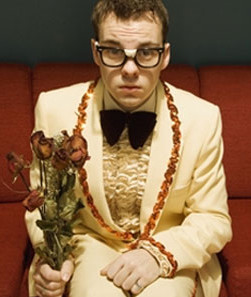 In years past, Ed has sent valentines to the likes of Thomas Müller and Sergio Ramos but found his desk heart-breakingly bereft of reciprocations. He even flew to Barcelona to hand one to Pedro in person, only for Blaugrana president Josep Maria Bartomeu's receptionist to stall him while the player accepted roses and chocolates to exchange the Camp Nou bench for the one at Stamford Bridge. This year, the popular girls on Woodward's list are rumored to be Gareth Bale, Neymar Junior, and, prettiest of all, Cristiano Ronaldo. Sadly, while experience is said to be the best teacher, our Ed hasn't been the sharpest pupil in class. His eternal naiveté blinds him to the fact no member of football's elite will ever give him the time of day.
When you think on it, though, the rest of us are no different from Ed. As supporters, we sincerely believe we could manage United better than Louis van Gaal. We even had the same opinion when Sir Alex Ferguson was in charge. What's more, we know we can handle transfer business better than Woodward. We'd never have botched the Ander Herrera deal to the point it took another year and twice the money to sign the one player who actually publicly said, "Yes Ed, I want to be yours and United's Valentine." No, we'd never have done that. Not us. Not me.
Were the Glazers looking to dig a deeper hole for themselves than they already have by looking from one coast of Florida to the other to replace their chartered accountant CEO, who grew up with Stephen Hawking and Albert Einstein posters on his bedroom wall, with a freelance blogger with no business skills, but a complete collection of Rush and Tragically Hip albums in his closet, I wouldn't waste my time trying to attract the type of players who don't know I exist. Okay, so even footballers riding the bench at Wealdstone FC, way down the pyramid in the National League South, don't even know I exist, but you know what I mean. Without guaranteed Champions League football, Manchester United has become Ed Woodward, rather than the other way around. For all intents and purposes, when it comes to Neymar, Bale and CR7–even though the Portuguese spent six seasons at Old Trafford and has lost the Ballon d'Or to Lionel Messi enough times to know how Woodward feels–Manchester United is nonexistent.
Who would I target to put United back on the football map?
First, it would have to be someone realistically attainable–who, as in Anthony Martial's case, is likely an afterthought on other big club's wish lists. Again, as with Martial, it would probably be someone barely into or not yet in their twenties. Although that sounds like settling, it's the way Sir Alex did business. Cristiano Ronaldo was a teenager when Fergie plucked him away from Sporting. So was David Beckham when he was lured away from Brimsdown Rovers while still handing out valentines in school rather than backstage at Spice Girls concerts. Ryan Giggs, Paul Scholes and the rest of the Golden Generation were all recruited in their teens. Jesse Lingard and Cameron Borthwick-Jackson, too. Therefore, before signing any new players, I might focus on landing a new Academy Director, a post which has been vacated since Brian McClair left in May.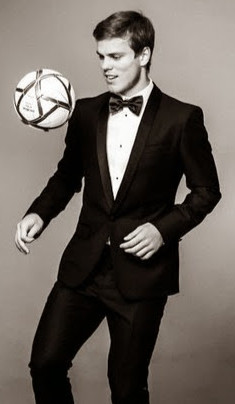 Of course, SAF also signed established players, most notably Eric Cantona and Rio Ferdinand, but also Ruud van Nistlerooy, Dimitar Berbatov, Robin van Persie, and a still only nineteen-year-old Wayne Rooney, among dozens of others. The priority for signing a veteran player should be positional need, however, rather than Ed's dreamy-eyed penchant for name recognition. If an understudy for Wayne Rooney is near the top of the list, Zenit St Petersburg's Aleksandr Kokorin, just twenty-four, is an interesting prospect. The only problem is his secondary position is on the left wing, where United are already stacked. The right side is where there is a glaring absence. Filling it should be the club's highest priority in the summer window. However, Kokorin's 2014-15 highlight reel does show several plays suggesting he might thrive opposite Martial or Memphis Depay. If the Russian is not available, United might consider renewing their interest in Pedro. A natural down the right flank, Barça's former fourth wheel in the attacking triumvurate may have grown weary of sitting on the sideline, singing the Chelsea blues, and be willing to follow compatriot Juan Mata in moving north from Stamford Bridge.
Other needs include a defensive midfielder with the ability to transition to attack, a topic I've controversially discussed elsewhere, a true center back to pair with Chris Smalling (making Daley Blind another option as a holding mid), and a replacement for David de Gea, should Real Madrid elect to get serious about the Madrileño before their transfer ban is upheld. Like me, you all have personal heartthrobs you'd like to see in those roles. In the spirit which would make our grade school teachers proud, feel free to send out valentines for your chosen players in the comment field or on the Stretty News twitter feed. Then, don't forget your real Valentine. Tesco probably still has a big, cheesy, heart-shaped box of chocolates or two left on the shelf.