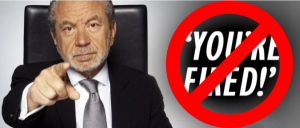 If there was any possibility defeat at the iPro would cost Louis van Gaal his job, Derby County proved to be among the glaring minority sympathetic to the Dutchman's precarious situation. I say any possibility because the Manchester United board and the club's supporters have grown far apart. Not that they were ever attached at the hip, but the two groups have extremely polarized views on when enough is enough for any United boss not named Sir Alex Ferguson. LvG's triumphs elsewhere may merit more patience than afforded to David Moyes. Even Bayern Munich waited until April to sack him despite a well-publicized brawl with club president Uli Hoeness on a flight to UAE during the winter break. Fans, however, tend to have a much shorter fuse, living in the moment as we do. Regardless, the Rams very kindly provided the type of opposition referred to in the WWE as jobbing.
Paul Clement's side were clearly outclassed, but, in classic Damien Sandow fashion, they displayed one or two  dangerous flashes, coaxing an inspired performance from a typically listless United. That two of the visitor's goals were as narrowly offside as can be would only draw comparisons between traditionally maligned but fairly proficient Premier League officials and easily distracted WWE referees from the most biased observer. Still after Wayne Rooney curled a beauty just inside the upper ninety after coming back to an onside position, Derby responded with a brilliant counterattack finished off by a George Thorne half-volley which left David de Gea helpless. Another chance on a Lionel Messi-esque move to the inside, just before the half, was just wide of the near post to a diving De Gea's relief. Derby went into the clubhouse at the break thrilled to be in the match, and United wondering whether they should break out the farewell gifts for their beleaguered manager.
When the match resumed, though, United looked anything but lost. Anthony Martial continued to give fits to the begoggled Richard Keogh, invading the box from the left-hand side repeatedly. One such incursion ended in a sharply squared ball which eluded Rooney, with Stephen Warnock amazingly clearing for a corner rather than scoring an own goal. Juan Mata narrowly headed wide a deflected cross somewhere in there, before Daley Blind flashed into the box, surprising his Derby counterparts, to knock home a Jesse Lingard pass. Mata then put the contest out of reach, slotting home from Martial's service.
The difference between this United and the one which capitulated to Southampton in their previous match was crisp movement. Passes were sharp, bodies were in constant motion and attack minded. Given the gaffer's notoriously stoic and intractable place on the bench, it's difficult to believe Van Gaal was the arsonist who lit a fire under the squad. Perhaps it was the raucously vocal travelling support, which, with the exception of the hosts brief ascendancy in the first half's final fifteen minutes, drowned out the far more numerous Derby fans. Apparently there is something in the East Midlands water; Old Trafford is an empty meadow with a cricket or two by comparison. Hopefully, several bottles of the stuff were brought back to Manchester for consumption ahead of Tuesday's match v Stoke.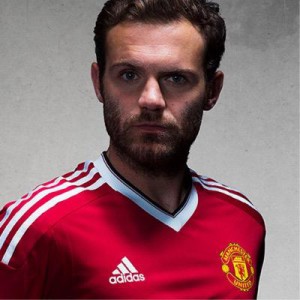 Personnel, and therefore tactics, tend to be different for cup matches, as opposed to league tilts. The opposition is typically weaker, as well, allowing for more liberties. Still, food for thought was on offer as well as the apparently intoxicating water. Not only was Martial's aggression a welcome sight, but Mata's play from a central position, rather than the wing, was a constant thorn in the collective Derby sides for the entire evening. In the league, Ander Herrera typically starts ahead of the more senior Spaniard, but he also tends to operate on the flank, not the middle. Johnny Kills has made a case for experience to take both the lead and a more central role.
Daley Blind also showed his full potential. His vision and ability to pick out a pass were complemented by two or three excellent interventions which disrupted potentially dangerous Derby attacks. He may not have Chris Smalling or Phil Jones' stature, but his anticipation and positioning are superb. Those instincts apply equally in the attacking end, as his goal proved, starting the movement then showing the wherewithal to continue forward to finish.
If there was a sour note to the sweet victory, it was the Morgan Schneiderlin's lackluster performance. The Frenchman has shown virtually none of the fluidity evident during his St Mary's tenure since moving to Old Trafford. Worse, the defensive support which is his calling card was notably absent at Pride Park. On more than one occasion he was exposed, finding himself chasing marauding Derby midfielders as they advanced on the United goal. Ultimately, Schneiderlin's vulnerability is a mirrored microcosm of the entire defense when put under sufficient pressure. Louis van Gaal has coached a bevy of flashy players in his time at Ajax, Barcelona, and Bayern, but solid, organized defending has always been at the foundation of his best teams. With United, however, he can't seem to find the balance between caution and enterprise. Considering his squad will not face another squad as weak as the Rams, the positives taken from the victory over Derby are small comfort indeed.