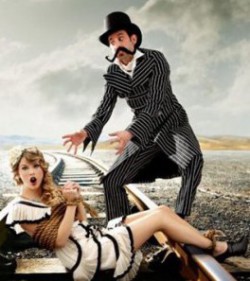 Despite the degree to which divorce has become commonplace in society, there's a reason the vicar still utters the phrase "until death do you part" when performing a marriage ceremony. While it's now acceptable to walk away from a relationship when it isn't working–and why not? a masquerade isn't the real thing–the strongest partnerships endure through complete commitment. This is why Man United should never have hired Louis van Gaal. No matter how attractive the object of their desire may seem, no one in their right mind puts a ring on the finger of someone who tells them, "Yeah alright, but only for a few years. There's other things I want to do." How desperate, how pathetic, would such a person seem to you?
Yet here we United supporters are, Red Devils having sold our souls to someone who doesn't understand or respect us, someone who has from day one told us he has no interest in sticking around. Desperate? Check. Pathetic? Check.
Naturally, some will point out it's also the reason the club should never have been put in the Glazers' hands. For the Americans, there is no emotional investment, merely a financial one. If one views the club as a woman, in their eyes she is a cheap whore. No one wants to be pimped.
It was much easier to turn a blind eye to being used when Sir Alex Ferguson was still the manager. He was the club's protector, making certain the Glazers respected her, even if they were profiting from her labor of love. Fergie is gone now, though, and those supporters who despise him do so mostly because he chose a successor without the strength to stand up against the board, one who couldn't stop United from being unceremoniously tossed from her comfortably furnished room in the high class bordello known as the Champions League places to walk the rough streets of the Premier League mid-table.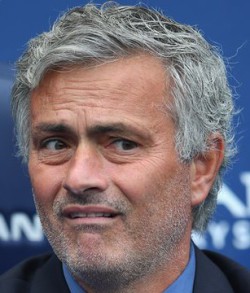 That sense of abandonment is why Van Gaal seemed so attractive, and why the prospect of José Mourinho replacing him seems appealing to some. Fergie having done his best to keep the Portuguese from laying hands on his little girl has made the Special One seem even more enticing to them, purely out of misguided spite. LvG and Mou are both strong, confident, and defiant in the face of adversity. Still, it remains, love letters or not, their interests are purely selfish and neither can therefore do right by United.
Yet, because the club is trapped in a relationship fueled by money rather than love, she has lost her sense of self. United is not a metaphor, however. Nor is she the Glazers, nor Ed Woodward, nor, with the exception of a rare few, the players on the squad. She is the supporters who love her, who live and breathe with her, who have long reveled in her successes and now despair at her failures. It was often said Sir Alex was United, but that was never the case. As already noted, he was merely her protector, a knight in the figurative sense before he became one in the literal. He fulfilled that role so completely because he too lived and breathed United, he was committed to her in every sense: competitively, financially, and, most importantly, emotionally.
Now that he has withdrawn from the battlefield, she–we–United–needs a new champion. Like SAF, that new champion needs to fully commit to the club. Does that mean this modern-day Lancelot must come from within? Not necessarily. Fergie himself came from Aberdeen.
If United's next boss is to emerge from the club ranks, however, Ryan Giggs no longer seems the correct choice. Rather than make a stand, he has meekly submitted to the Glazer's lackeys. He has allowed himself to be muzzled, something Fergie never countenanced. Yes, the Scot defended the Glazer's financial leveraging, but he never permitted it, nor them, to hamper the club's competitive ability. Giggs has been nothing but a company man, echoing the company line, never speaking out against anyone or anything.
Conversely, Gary Neville has gone his own way. He has offered honest, unbridled opinion as a pundit, and now has taken on a daunting challenge in accepting the managerial reins at Valencia. It's even more unthinkable he could raise Los Che above Real Madrid and Barcelona than it was Fergie's Dons could challenge the Old Firm in the eighties, but if he enjoys any success in La Liga, returning to Old Trafford should be a fait accompli.
Paul Scholes has been even more outspoken regarding United's struggles under Van Gaal. Unfortunately, he has yet to display any desire to put his money where his mouth is by taking on a coaching role.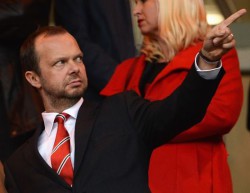 Worse, SAF's poor choice in David Moyes has given Ed Woodward and the board freer reign to pursue their own agenda. Thus, an outside candidate is more likely to be a mercenary than a knight in shining armor. Woodward's stated purpose to spend big has pricked the ears of agents and sporting directors alike, but, given the club's new status as European pretenders, likely only drawn derision from players for whom it is worth paying a premium. Thomas Müller is better served at Bayern. Zlatan Ibrahimović has only moved to clubs expected to win titles, an imperative only intensified by the knowledge he has but a season or two left before his aging body leaves him unable to compete at an elite level. Cristiano Ronaldo may have fond memories of United, but not to the extent he'll return. He went to Real Madrid because it was the perfect club for him, one which would surround him with the talent to win but never demand he subjugate his own ego to the needs of the club. Woodward's dream of creating a Lancastrian galactico project may appeal to ambitious fans, but it doesn't suit United's current situation. The club needs to continue to identify young players with potential, who can be had at more reasonable prices.
Similarly, United will be best served by a manager who can both challenge and nurture potential, rather than alienating it. Said gaffer will also need the strength of character to earn and keep his star players' respect.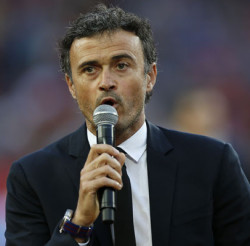 Identifying such a leader is why Barcelona continue to outshine Real Madrid. Yes, they endured an identity crisis when Pep Guardiola departed and Tito Vilanova was struck down by cancer. Hiring Tata Martino, an outsider with different ideas, did allow them to distance themselves from the tiki-taka philosophy, a necessity without a strong candidate from that school available to continue its legacy. While they understood the need for a style change, the club's hierarchy also realized they needed to remain Barcelona. Thus, Martino's stay was short, and Luis Enrique was brought back into the fold. Like Gary Neville, he had moved abroad, but still bled his club's colors. He wasn't all-conquering at Roma, but did show promise. In returning to the Nou Camp, he quickly feuded with Lionel Messi but made his star understand, if in a painfully drawn out manner, that he acted in the club's best interest, not his own. Now, despite having endured a year-long transfer ban, the club is well poised to be the first to repeat as European champions in the Champions League era.
What United supporters upset with the passive approach in Louis van Gaal's system desire, even more than titles, is a return to the relentless determination and defiance the club exhibited under Sir Alex Ferguson. Who we are is more important than what we have. As Barcelona still do, the powers that be at Man United once adhered to that philosophy. Somehow, they need to rediscover it.