Imagine being a United fan unhappy with the current manager. Boring football, preening, stubborn arrogance, verbal attacks on the fans, self-destructive man management. Now imagine wanting that man replaced by Jose Mourinho. What's the old Who lyric? "Meet the new boss, same as the old boss." Mourinho is a younger, louder version of Louis Van Gaal, who is growing to be a detested figure at Old Trafford.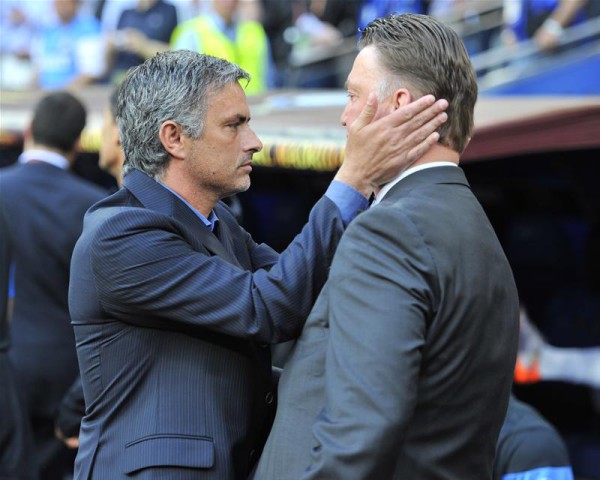 It's become a seeming inevitability the Portuguese demagogue and some-time football coach will be claiming the job he has long coveted. Locally, the same deflated, defeated, depressed atmosphere which developed under David Moyes has risen. For months, United's power brokers insisted Moyes the Morbid their man…then he wasn't. Of course, Van Gaal may yet survive. The United board is only predictable in its inept decision making and even that is unpredictable. Apparently, Ferguson is being consulted on the decision again. Because that went so well last time.
Van Gaal really hasn't helped himself in the PR stakes. Attacking the fans, musing over his own job, then conducting a bizarre pre-Christmas presser/pity party. In all fairness, though, his interaction with the media was the most entertaining thing Van Gaal has managed all season. "Enjoy the wine and a mince pie. Goodbye." If he could translate defiance and disdain onto the pitch, United would be the greatest team to watch since the 1982 Seleção. Although it seems unlikely, if only out of spite.
These are of course the problems Mourinho brings. As well as the relentless pragmatism on the pitch, his behaviour is as endearing as a tropical skin disease or a night of steamy, unbridled passion with Theresa May, take your pick. His treatment of Eva Carneiro was a disgrace, and his post-match referee comments make Alex Ferguson look like a kind-hearted soul.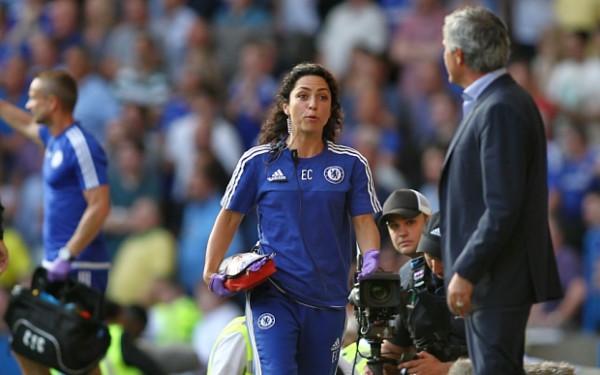 Then, of course, there is his never ending obsession with Pep Guardiola. It is a character flaw to the extent that even when managing in separate countries, Mourinho sets himself up as the Anti-Pep. Where Guardiola's teams have 164% possession per game, Jose will win a match with -6% just to prove it can be done, that he's better, the true innovator.
His grating negativity isn't exactly the United method, one that should be stuck with, which brings joy to the heart and smiles to faces because it entertains. It wins too of course–although not as often as it should–but the matter of entertainment in a city whose economy has largely been based on cotton, rain and nagging depression is paramount. Fancy city centre renovations aside, Manchester is still a place that suffers terribly with deprivation, and those of us who have avoided it are just getting by. Watching the football should be a happy escape from daily dreariness and frustration.
I can tell you first-hand, many who initially complained were not my generation, the spoilt little gits lavished with success by their champagne Socialist, Sir Alex Ferguson. Instead, it was the previous generation, and even the ones before, who first aired their unhappiness with Van Gaal, a man who I previously described as a penis with a quiff.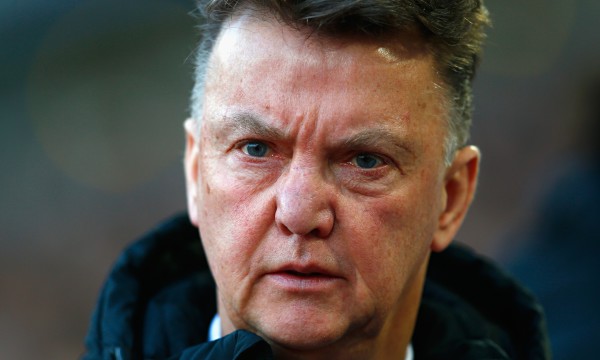 Those older fans were the ones who sat through years of underachieving, chaotic management. Years of gallows humour, United fucking it up yet again, punctuated by the odd great moment, such as stopping Liverpool from winning the double in the 1977 FA Cup Final. Those fans hated the pedestrian, perfunctory football the Dutchman employed. A style apparently meant not to win, but merely "do an Arsenal," which is just enough to stay in Europe without ever being particularly threatening or offensive to any competition. Never mind it's a trend Arsenal themselves have finally bucked by winning back-to-back FA Cups.
Mourinho won't make a difference to any of that. Winning is his priority, in whatever way is necessary. He may keep a large section of fans on board, but will alienate many others. Trophies never attracted me to Manchester United. The history, the entertainment, the romance and the wonderful glamour in my mind created the success not vice-versa. Even a crap United seems more alluring than anyone else.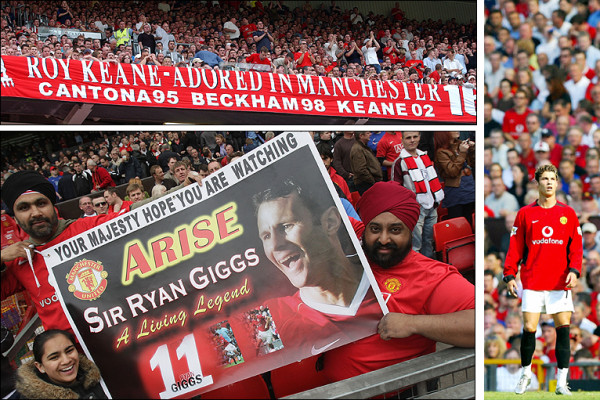 Are a few trophies worth sacrificing the last vestige of the club's identity and honour? I don't think so. I still don't believe Van Gaal is the man to manage United but his neither is his Portuguese protégé. The romantic in me says give the job to Ryan Giggs. I believe he is more capable than many think. Still, if United want experience they should beyond the superstar managers. At White Hart Lane, Mauricio Pochettino's Spurs play the way Van Gaal's United would in another reality–otherwise known as spring 2015. High tempo, high energy, fast passing. and youthful exuberance tinged with a hardedge. Sound familiar?
One thing is for certain however. If Van Gaal does go, it's "no way, Jose" for me.